Top Ceramic 3D Printers on the Market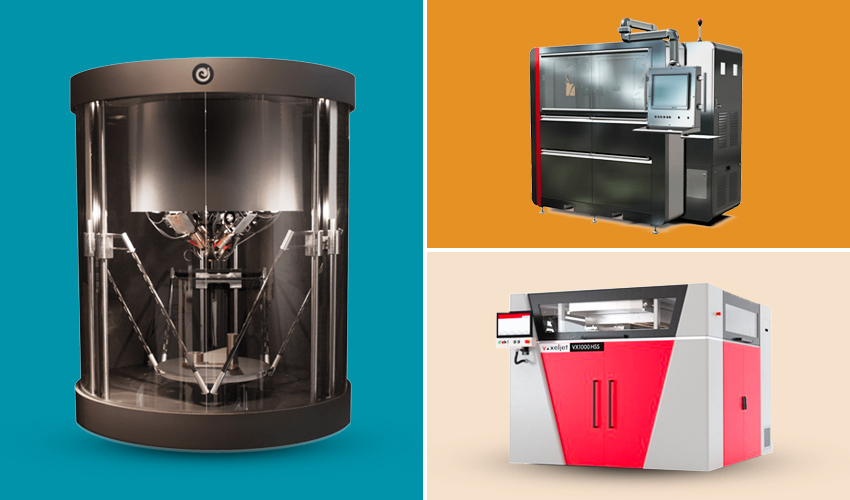 At the end of 2021, the research firm IDTechEx published a report that estimated that the ceramic additive manufacturing market would be worth $400 million by 2032, seven times more than the forecast for 2022. This is proof that this niche market continues to grow and interest many manufacturers. And if we look at the number of ceramic 3D printers available, we can see that it is also increasing. Remember that ceramics are a material that can be printed using several processes: stereolithography, powder bonding or extrusion. The types of ceramics are very varied. We can indeed find materials such as porcelain or clay, but there are more technical ceramics that will be more popular with manufacturers (alumina, zirconia, tungsten carbide, etc.). But which machines are adapted to technical ceramics? What are the solutions more oriented towards personal use? We have listed a few ceramic 3D printers, dividing them by type of application.
Professional Ceramic Solutions
C3600 Ultimate from 3DCeram
French manufacturer 3DCeram is a major player in the ceramic additive manufacturing market. It has long been dedicated to the development of a wide range of professional solutions. One of its most prominent 3D printers is the C1000 Flexmatic, which has been designed to meet the industrial challenges of large-scale production. This machine uses a top-down stereolithography process where a laser hardens the liquid ceramic layer by layer. Thanks to this method, it is possible to consistently create parts with high precision and fine details without the need for supports. With a maximum manufacturing volume of 320 x 320 x 200 mm, the C1000 Flexmatic integrates all that is needed to support 3D printing of ceramic parts on a semi-automated line. If you want to learn more about this ceramic 3D printer, as well as see it in action, check out the video below or find more information HERE:
Admaflex 130 from Admatec
Intended for industrial applications, this ceramic 3D printer comes from Admatec, a company based in the Netherlands. Released in 2018, the Admaflex 130 is a 3D printer that prints with ceramics using DLP technology. With a build platform of 96 × 54 × 120 mm, the minimum layer width is 0.03 mm, and the Admaflex 130 also features an XY accuracy of 0.05 mm. The ceramic 3D printer, which weighs a total of 300 kilograms, is particularly suitable for the production of both functional and aesthetic parts that should feature complex geometries but also fine surfaces, according to the manufacturer. However, in addition to 3D printer manufacturing, the Dutch company also offers 3D printing services. If you want to know more about Admaflex 130, click HERE.
X1 160PRO from Desktop Metal
The X1 160PRO is an industrial machine originally from ExOne, now under the Desktop Metal brand since ExOne's acquisition in 2021. The printer has a volume of 800 x 500 x 400 mm and uses binder jetting, making it the world's largest binder jet 3D printer for the production of metal, ceramic or composite parts according to DM.  The largest of the X-Series, it is possibly best known for its capabilities with metal 3D printing, but it is equally adept when it comes to ceramics allowing for parts with high density and repeatability. In addition to its generous volume, it can print a layer with a thickness between 30 and 200 microns, at a speed of up to 10,000 cm3 per hour. You can find more information HERE.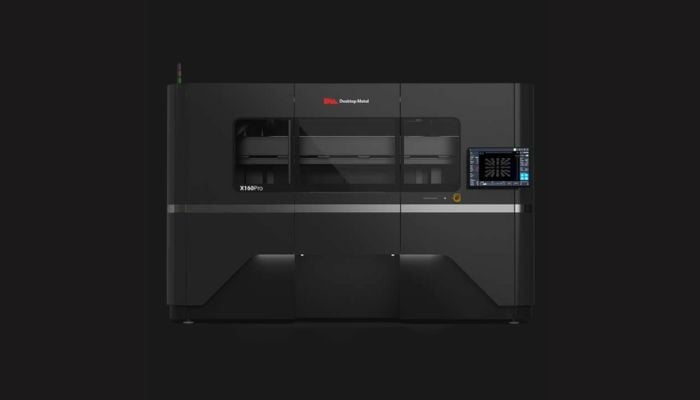 CeraMax Vario V900 from Lithoz
The CeraMax Vario 900 3D printer from Lithoz is the first to produce large, thick-walled, fully dense parts from oxide and non-oxide ceramics. It is also capable of processing dark ceramics such as silicon carbide at full density. The printer is based on Lithoz's new LIS technology, which enables additive manufacturing using industrial water-based suspensions with very low levels of organic binders. The CeraMax Vario 900 also stores and manages all process data with database support, thus guaranteeing seamless documentation of print jobs. The printing process can be monitored via real-time remote video transmission. Find out more in the video below or on Lithoz's website HERE.
ProMaker L6000 from Prodways
The ProMaker L6000 is an industrial 3D printer designed by French manufacturer Prodways. This solution can handle highly viscous materials, making it perfect for manufacturing parts from ceramics. It uses Prodway's MOVINGLight polymerization technology which provides high precision, resolution up to 42 μm and layer thickness between 25 and 150 μm. Designed to manufacture large parts at high speeds, the machine has a print volume of 800 x 330 x 400 mm. Thanks to its ability to design parts with a quality surface, Prodways' solution has minimized the necessary post-processing steps once the parts are printed. According to the manufacturer, it is ideal for a wide variety of applications, particularly because of its ability to meet all levels of requirements. You can find out more HERE.
VX1000 from Voxeljet
Next one our list of ceramic 3D printers is the VX1000 which was developed by German manufacturer Voxeljet, well-known for its industrial range of machines.  This machine uses Binder Jetting technology to manufacture with ceramic materials, sand, and some polymers, such as polymethacrylate. The VX1000 is an industrial printer that specializes in the development of moulds and small production runs, it can also be used for research due to the range of materials it can manufacture with. It has a printing volume of 1000 × 600 × 500 mm and can reach a layer thickness of 80-300 μm. You can find more information HERE.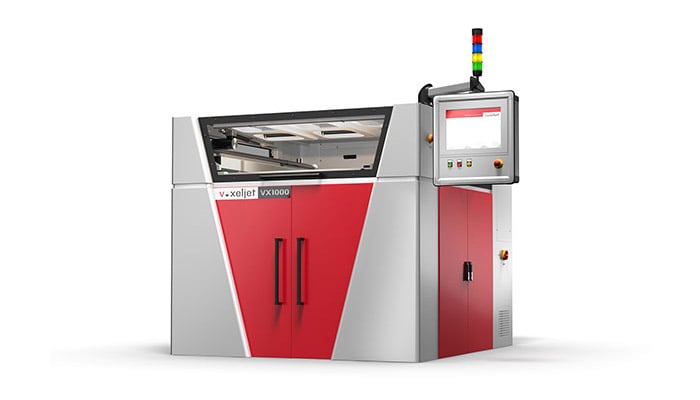 Desktop Ceramic 3D Printers
3D PotterBot Micro 10 from 3D Potter
3D Potter is an American manufacturer that specializes in 3D printing ceramic materials with material deposition technologies. According to the manufacturer their range of ceramic 3D printers are the only ones on the market that allow fabrication with real clay. The Micro 10 is an entry-level ceramic 3D printer ideal for the classroom, or for an artist interested in ceramic 3D printing technology. The Micro 10 features a 1,000 ml extruder with a build envelope of up to 1 foot. Despite being the smallest clay printer the company has, it is capable of printing at high speeds and its compact design is ideal as it fits in any space. Find out more HERE.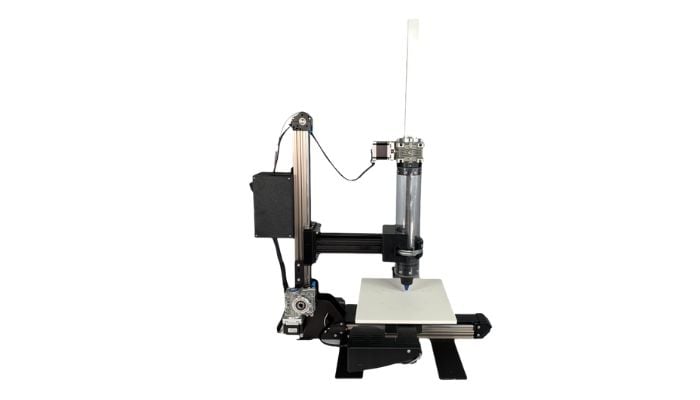 CERAMBOT
The CERAMBOT 3D printer is a desktop printer with two models – Pro and Air. The CERAMBOT Pro, which has a print speed of 5 – 50 mm/s while just weighing around 15 kilograms. The company, which is based in Shandong, China, claims that their model is 20% faster than other ceramic 3D printers. This can be attributed to the industrial linear guide rail, which still maintains printing accuracy of up to 0.1mm. Both the Pro and Air are easy to use with popular open-source slicing software for desktop FDM 3D printers. Learn more about CERAMBOT HERE.
LUTUM from Vorm Vrij
The LUTUM Clay 3D Printer range comes from Dutch manufacturer VormVrij, a company that has been seeking to stretch the limits of clay 3D printing. The machines were designed to be sustainable and easy to maintain and is suitable for professionals and potters. The latest models in the series have been the LUTUM 4 and 5 mini clay printers, though there are a number of others. The older sibling of the LUTUM 5 mini is the LUTUM, a professional clay 3D printer with a 32bit operating system, 7" touchscreen, wifi connections and more. It has two extruders which can be used sequentially with different clay types and colors or used in parallel in order to increase clay output volume and print speeds. The LUTUM 5 is one of the larger machines has a slightly lower printing volume than the LUTUM 4.6, 95L compared to 100L. Users can also find the largest model, the BRUTUM 1 which also uses extrusion and has a printing volume of 247L. You can find out more HERE.
Delta WASP 40100 Clay from WASP
One of the solutions from the well-known, Italian manufacturer WASP is the Delta WASP 40100 Clay, a desktop-sized ceramic 3D printer that comes with a special feature. Printing is done directly onto the desired surface, such as the floor. So there is basically no printing plate. This gives the advantage of bypassing the necessary waiting time for drying. Also available is an XL extruder, which allows the printer to create larger prints in less time. It is compatible with various materials such as porcelain, stone, refractory materials and clay. The printer can also be complemented with a professional clay kit which includes the clay extruder and LDM WASP Extruder 3.0. This is suitable for all liquid-tight and ceramic materials. You can find more information HERE.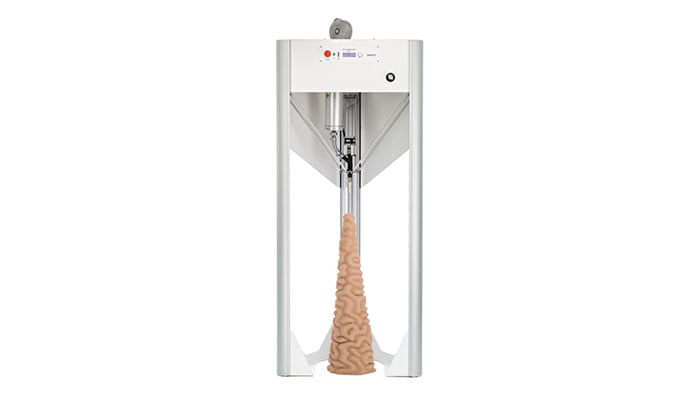 StoneFlower 3.0 from StoneFlower
Composed of researchers, scientists and engineers, StoneFlower is developing 3D printers that can handle ceramics. Among the company's solutions is the StoneFlower 3.0. With a print volume of 50 x 50 x 50 cm, the extrusion-based printer incorporates an all-metal chassis for stability and speed. In addition, the 3D printer has a touch screen for ease of use and an option to pause and resume the printing process at any time. With a weight of 35 kg, its printing speed varies between 30 and 100 mm/s. Compatible with the vast majority of slicers available on the market, the StoneFlower 3.0 is, according to the company, ideal for easily designing ceramic parts. Find out more in the video below or on StoneFlower's website HERE.
Pam Series MC
French company Pollen has introduced what might one of the most versatile ceramic 3D printers, capable of handling the widest variety of industrial materials to create functional parts. This 3D printer allows the direct use of materials in pellet form which can be extruded. The PAM Series printer is 834 x 834 x 925 mm in size, has a print speed of 160mm/s and a build volume of 300 x 300 mm (21×106 mm). Compared to its predecessor, the new Pam Series MC offers twice the printing speed in high temperature conditions. This breakthrough is the result of the development of new power electronics and a reinforced, lighter architecture to ensure high-speed print quality. Find out more HERE.
What do you think of our listing? Did you find what you were looking for? Let us know in a comment below or on our Facebook and Twitter pages! Sign up for our free weekly Newsletter, all the latest news in 3D printing straight to your inbox!