Top 12 ceramic 3D printers on the market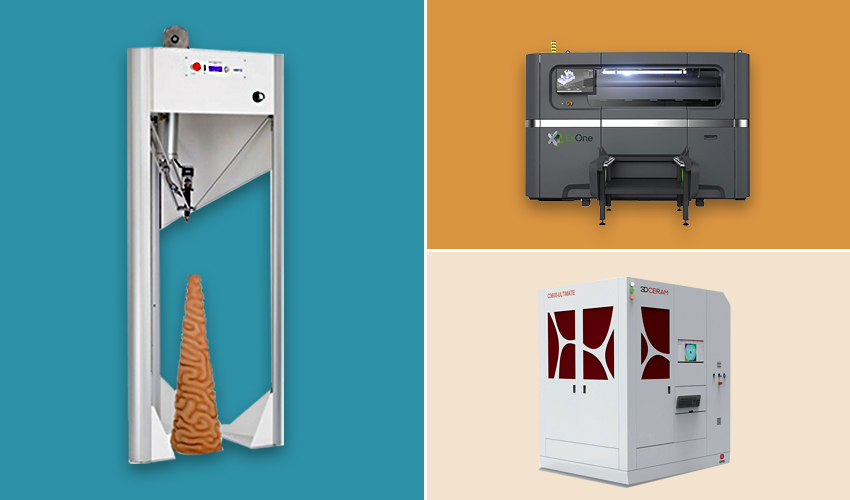 According to a report published by the research firm SmarTech Publishing, ceramic 3D printing should generate $3.6 billion in revenues by 2028 – a strong annual growth for this segment of additive manufacturing! The number of ceramic 3D printers available on the market has increased and an increasing number of industrial solutions are now available. Indeed, more manufacturers are offering professional solutions, capable of designing high quality parts more quickly. It should be remembered that a ceramic 3D printer can be based on different processes, from Binder Jetting, Stereolithography and Material Extrusion. The materials are also diverse: historically, clay was most often used in this sector but today more technical ceramics exist. This is why we wanted to list 12 ceramic 3D printers available on the market, taking care to classify them by use.
Ceramic 3D Printers: Professional Solutions
C3600 Ultimate from 3DCeram
The French company 3DCeram is undoubtedly one of the historical players in the market of ceramic additive manufacturing. It has developed a professional range based on a stereolithography process where a laser hardens the liquid ceramic layer by layer. Its latest machine was presented at Formnext 2019: the C3600 Ultimate is a 3D printer designed for mass production which has the largest volume of the range, 600 x 600 x 300 mm, 4 lasers, and a resolution of 30 microns over the entire surface. You can find more information HERE.
Admaflex 130 from Admatec
The Dutch manufacturer also relies on stereolithography, more specifically it uses the DLP process. It mixes a ceramic powder with a liquid resin in order to 3D print resistant parts. Its Admaflex 130 solution offers a print volume of 96 x 54 x 110 mm with a layer thickness between 10 and 200 microns. It is interesting to note that it is a modular machine for which one can choose the printing volume and resolution, thus it can be adapted to different projects. The user can add a module for printing with metal powders! You can find more information HERE.
X1 160PRO from ExOne
The X1 160PRO industrial machine from German manufacturer ExOne is best known for its metal 3D printing capabilities: with a volume of 800 x 500 x 400 mm, it can create complex parts from a Binder Jetting process. The system is also compatible with ceramic powder. In addition to its generous volume, it can print a layer with a thickness between 30 and 200 microns, at a speed of up to 10,000 cm3 per hour. You can find more information HERE.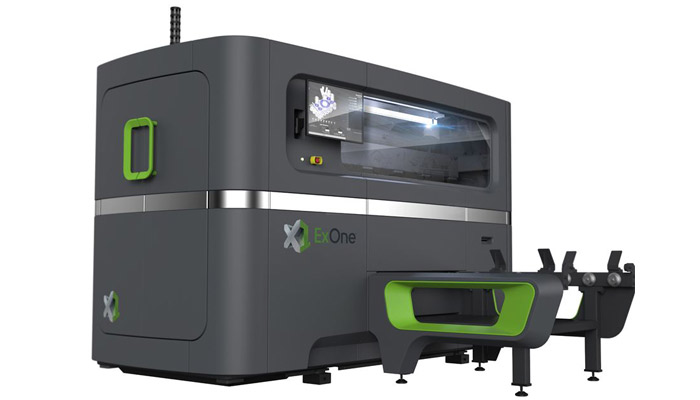 Ceram Two from KWAMBIO
The Ceram Two was developed by New-York based manufacturer KWAMBIO and uses Ceramic Binder Jetting (CBJ) technology to create ceramic parts with no visible layers. One of the interesting features on this 3D printer is that users can choose between over 100 different glazes, resulting in different finishes, from completely matte to glossy. Manufactured in Ukraine, the Ceram Two boasts a build volume of 350 x 350 x 380 mm. Applications with this system range from 3D printed decorative ceramic parts to jewelry. The Ceram Two is the industrial version of the desktop version: Ceram Zero Max. You can find more information HERE.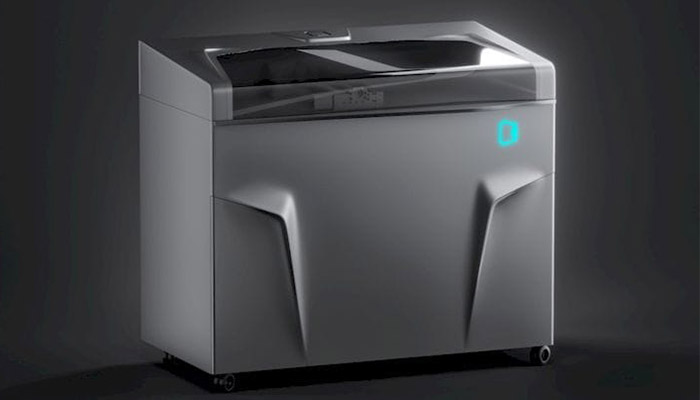 CeraFab 7500 from Lithoz
The CeraFab 7500 from Lithoz is a reliable and user-friendly, plug&play ceramic 3D printer. Manufactured by Austrian company Lithoz, this solution aims to facilitate the production of high-performance ceramic prototypes and small batches. It uses its proprietary LCM technology to work with industrial ceramic materials such as Tricalcium phosphate. These materials can be used as a bioresorbable bone substitute. The build volume on the CeraFab 7500 is 76 x 43 x 170 mm, with a resolution of 40 μm. You can find more information HERE.
ProMaker V6000 from Prodways
The ProMaker V6000 is an industrial 3D printer, manufactured by Prodways, based in France. This solution can process highly viscous materials, making it perfect for manufacturing composite parts, in particular ceramics. It is based on MOVINGLight technology to deliver high precision, up to 32 μm in native resolution and a layer thickness down to 10 μm. This system boasts a build volume of 120 x 500 x 150 mm and is appropriate for a number of applications, ranging from medical, luxury to electronics. For example, the ProMaker V600 can create bone implants. You can find more information HERE.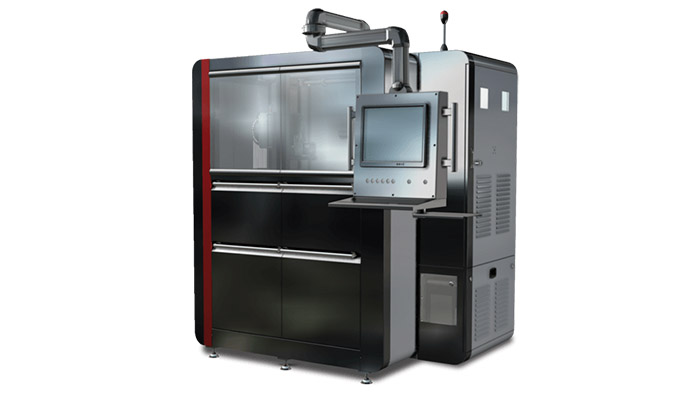 VX1000 from Voxeljet
The VX1000 was developed by German manufacturer Voxeljet, well-known for its industrial range of machines.  This machine uses Binder Jetting technology to manufacture with ceramic materials, sand, and some polymers, such as polymethacrylate. The VX1000 is an industrial printer that specializes in the development of moulds and small production runs, it can also be used for research due to the range of materials it can manufacture with. It has a printing volume of 1000 × 600 × 500 mm and can reach a layer thickness of 80-300 μm. You can find more information HERE.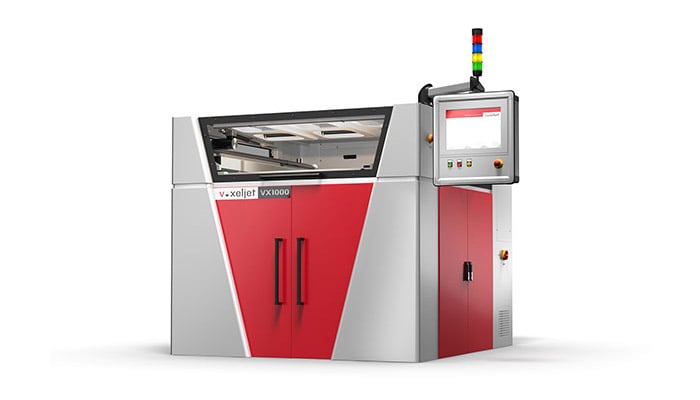 Carmel 1400C from XJet
The Carmel 1400C was launched in 2019 by Israeli manufacturer XJet. This machine uses the manufacturer's patented technology, NanoParticle Jetting, developed for 3D printing of ceramic materials and metals. In the case of the Carmel 1400C solution, the technology is used specifically for manufacturing with ceramic materials. The union of the material's nanoparticles with the binding material developed by XJet allows the development of complex geometries, with applications in the medical sector.  This 3D printer has a printing volume of 500 × 280 × 200 mm and can manufacture multiple parts simultaneously. You can find more information HERE.
Ceramic 3D Printers: Desktop Solutions
3D PotterBot Micro 9 from 3D Potter
3D Potter is an American manufacturer specializing in ceramic 3D printing with extrusion technology. According to the manufacturer its range of 3D printers is the only one in the market that allows manufacturing with real clay. Its most recent launch is the 3D PotterBot Micro 9, this machine has an extruder with a capacity of 1,000 ml and is the smallest of the 3D Potter family, which means it is adapted to classrooms or personal studies . It has interchangeable nozzles of 3, 4, 5, and 6mm, and has a printing volume of 240 x 260 x 250 mm. You can find more information HERE.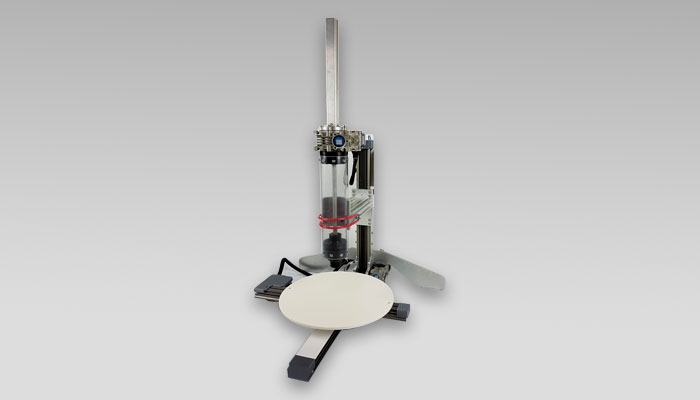 CERAMBOT
The Chinese company CERAMBOT gained notoriety mainly because of their successful Kickstarter campaign, collecting almost $300,000 in crowd funding. CERAMBOT supplies its own ceramic 3D printer and individual extruder kits (included in its own printer) that can be attached to well-known FDM 3D printers to work with ceramics. The extruders are available in two versions, the CERAMBOT Air and Pro, the Air version works with a manual air compressor and the Pro version uses a control panel, which is easier to use for beginners. You can find more information HERE.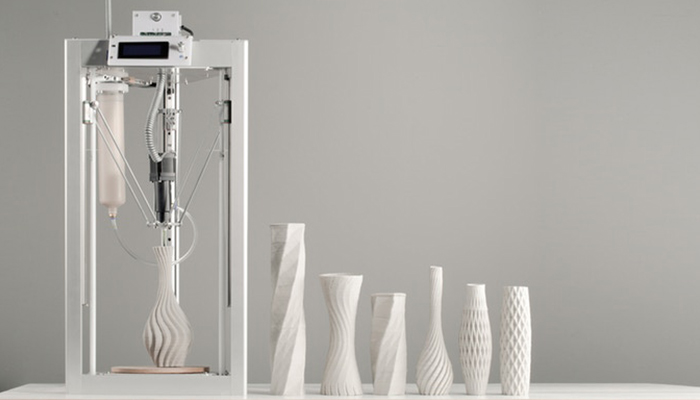 Vorm Vrij from LUTUM
The Dutch manufacturer offers its DIY 3D ceramic printer as a kit in a total of 3 different versions. Among them the LUTUM mini, the LUTUM dual and the LUTUM MXL. They all consist of the same base, but have a different build volumes, different printing speeds, as well as different extruder systems. Thanks to an air pressure system, the clay is transported from a cartridge with a volume between 0.65-8L, and then extruded. A single manual control system and the corresponding large 128 × 64 LCD screen allow pressure settings to be adjusted. There are several other add-ons available which you can check out HERE.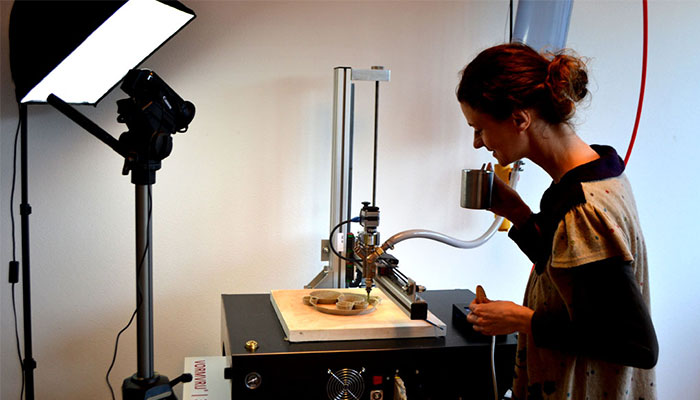 Delta WASP 40100 Clay from WASP
The well-known manufacturer WASP has released the Delta WASP 40100 Clay, a ceramic 3D printer for an office environment. The printing is done directly on the desired surface, so there is no build plate on this machine. The benefit of this feature is that you can manufacture quicker as there is no need to wait for drying. The build volume is 400 x 1000 mm (x 450 mm height with an intermediate plate). An XL extruder is also available, suitable for faster and larger prints. Compatible with various materials such as porcelain, stone, fireproof materials and clay, the high printing speed of 150 mm/s and the possibility to easily move the printer to another location allows for very fast production of different parts. You can find more information HERE.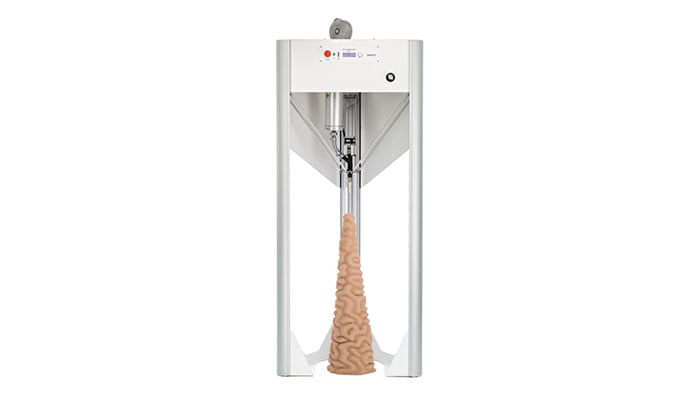 What do you think of our listing? Did you find what you were looking for? Let us know in a comment below or on our Facebook and Twitter pages! Sign up for our free weekly Newsletter, all the latest news in 3D printing straight to your inbox!