CellX Raises $4.3 Million in Funding to Expand 3D-Printed Pork Business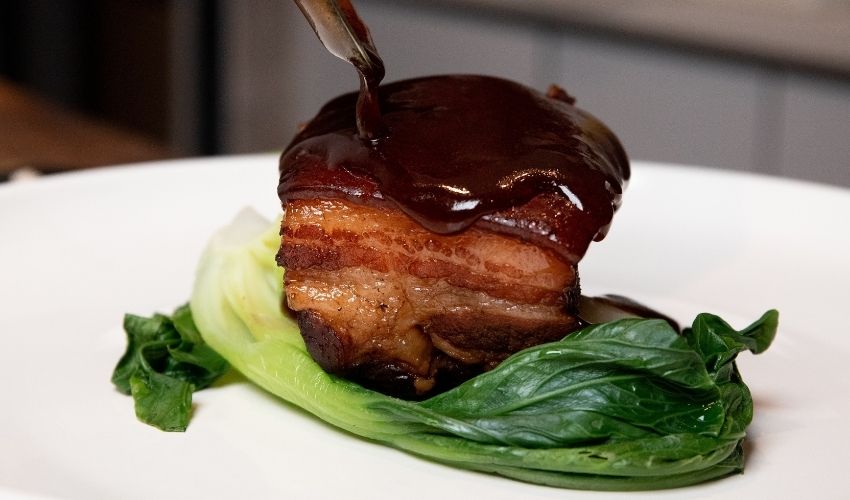 With China currently consuming 30% of the world's meat, it's no wonder a food tech company tackling global meat supply and sustainability has emerged from the region. After debuting its 3D printed cell-based pork meat at a tasting event for investors, Shanghai-based startup CellX founded in 2020 was able to raise a whopping $4.2 Million dollars in its second round of funding. The company's motto is 'Eat meat, not animals', and with that objective, the food startup's primary goal is to reach price parity with conventional pork by 2025.
Quite different from lab-created "plant meat" which uses plant protein as raw material, actual animal meat is used as the cell meat's building material. Though we have frequently seen bioprinting applied in the medical field, CellX is using bioprinting technology with animal cells, which has enabled the company is able to 3D print different edible meats such as fish, chicken, beef, and pork. "Our vision is to change the way meat is produced. This isn't just a China issue, it's a global issue, so for us to achieve our vision, we need to be a global company," stated CellX founder Yang Ziliang in a statement to the press.
Sustainability & 3D-Printed Meat
Traditional methods of mass-producing meat have detrimental impacts on the environment. In addition to its ecological impact, traditional methods of animal breeding and meat production gives rise to food safety problems related to pesticide residues and the overuse of antibiotics. CellX's cell culture pork is created using 3D bioprinting. First, the team of scientists harvests cells from China's native black pig and 3D-bioprints the cells into pork structures that have the taste and mouthfeel of pig meat.
Considering the cost of research and development, the startup faces the challenge of reducing the cost of their lab-grown meat so that it is price competitive with traditional meat. With pork being the most popular meat consumed across the globe and the pork market estimated to be worth $300 Billion, CellX's 3D-printed pork has the potential to help greatly reduce carbon emissions that comes with traditional meat production as well as eliminating the spread of diseases in animals and humans who may encounter contaminated meat products. It remains to be seen whether CellX's lab-grown meat will gain adoption in the market as China has yet to approve the sale of this type of meat. Learn more about CellX 3D-print meat HERE.
What do you think of this list of CellX's 3D-printed meat? Let us know in a comment below or on our Facebook and Twitter pages. Don't forget to sign up for our free weekly newsletter, with all the latest news in 3D printing delivered straight to your inbox!