Castable Wax 40 Resin: the new resin from Formlabs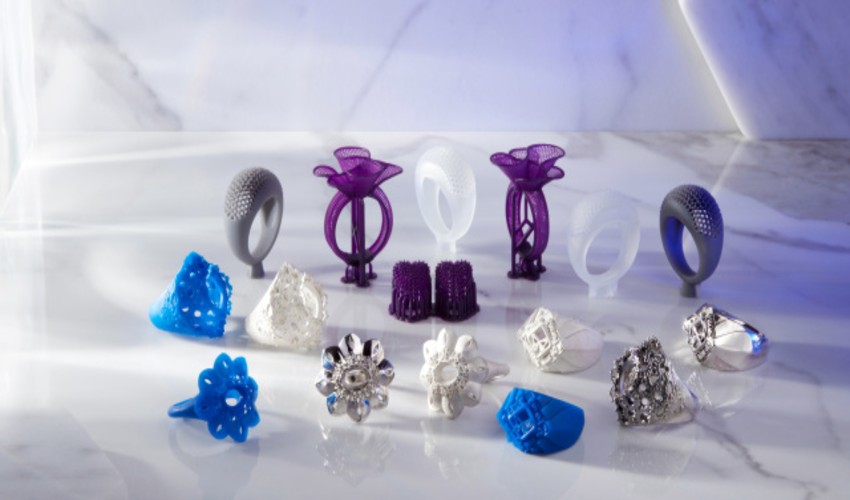 Formlabs has added a 30th patented material to its catalog! During the Consumer Electronic Show (CES) in Las Vegas, which took place virtually this year, the American manufacturer presented its new resin intended for jewelers: the Castable Wax 40 Resin. To develop this new material, Formlabs collaborated with the Gemological Institute of America, an authority in jewelry expertise, and Rio Grande Jewelry Supply, one of the world's largest suppliers of  tools jewelry related tools. This alliance made it possible to design the ideal resin for the production of jewelry molds.
With 12 new materials developed in 2020, Formlabs wants to prove that the quality of parts designed through additive manufacturing directly correlates to the quality of the material used. When asked about this, David Lakatos, Product Manager at Formlabs explained, "The advancements happening in material science are providing the 3D printing industry with a new level of utility and versatility. When revolutionary materials are combined with the unique structures 3D printers can create, the end products better meet the needs and expectations of consumers. With our rapidly growing array of materials, we are able to continually expand the list of industries that can benefit from 3D printing."
Castable Wax 40 Resin, a material for jewelry makers
Made of 40% wax, Castable Wax 40 Resin achieves results similar to those of blue carving wax, a material often used in lost wax casting. The latter, which has existed since Antiquity, has certain limits. The parts are often porous and soft if extensive post-processing hasn't been carried out. In addition, lost wax casting requires lots of tools. For this reason the new resin from Formlabs makes a great alternative. It also allows jewelers to digitize their workflow, and therefore increase their efficiency. Finally, using 3D printing gives them the opportunity to explore new types of design, with increased freedom and versatility.
With Castable Wax 40 Resin, Formlabs reaffirms its status as a major player in additive manufacturing . This easy-to-mold resin capable of printing smooth models opens up new possibilities for 3D printing. "At Formlabs, we always strive to push the boundaries of what is possible with additive manufacturing and materials are essential in that regard. New materials pave the way for new applications, from everyday products like a pair of shoes used for a marathon, to medical devices and surgical guides that help in the operating room," concludes Kathy Bui, Engineering Manager at Formlabs .
What do you think of the Castable Wax 40 Resin? Let us know in a comment below or on our Facebook and Twitter pages! Sign up for our free weekly Newsletter here, the latest 3D printing news straight to your inbox!