Carbon to Expand its Presence in Europe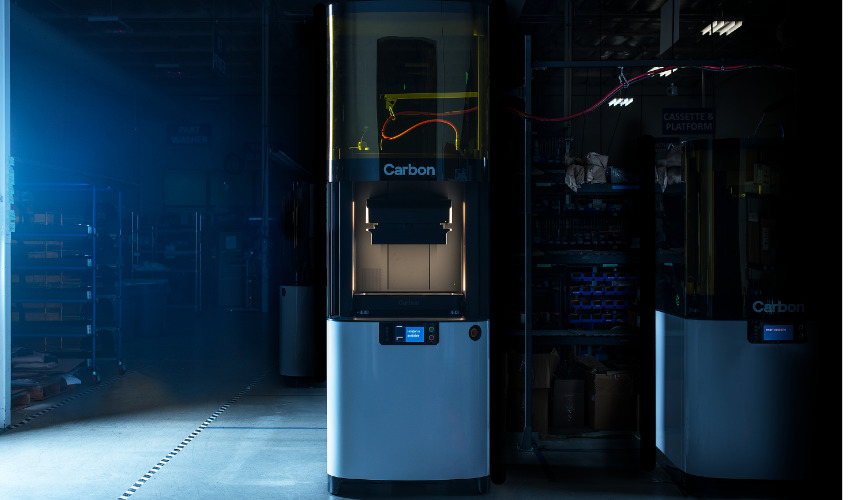 Carbon, a leading 3D printing technology company and the inventor of the Carbon Digital Light Synthesis process, has announced that they will be expanding their European presence through strategic sales partnerships with Seltek by Dedem and Solid Print3D. The American manufacturer is one of the leading producer of resins and resin 3D printers, with projects over a variety of industries including automotive, consumer, dental, industrial and more. The partnerships with the Italy and UK based companies will help Carbon to accelerate its growth in Europe.
Carbon has seen incredible success over the past few years in the American market. Their Carbon DLS process is notable for its ability to be used to manufacture high-resolution pixels and isotropic parts. As well its ability to speed up the development process without sacrificing quality. Its M2 printer especially is noted for its popularity in the resin 3D printer market. In the past few years, they have expanded into a variety of industries, including making sportswear like helmets and car parts. Now, by signing strategic sales partnerships with Selltek, a leading Italian 3D printing dealer and Solid Print3D, a UK-based 3D printing expert and dealer, they are showing their desire to move forward in the European market.
Talking about the decision to move into the European market, Ellen Kullman, the President and CEO at Carbon, stated: "Europe is a strategic market for Carbon. We've identified customer demand for our 3D printing innovations that provide unique advantages over design and manufacturing processes currently available. Solid Print3D and Selltek are strategic partners that will support our go-to-market strategy while bringing a level of regional expertise to support customers on their journey to make better products in less time." This is perhaps unsurprising as Europe is a key market for 3D printing overall. 2021 research by Wohlers Associates shows that 29.2% of industrial additive manufacturing systems are installed in Europe. The UK especially has been highlighted as one of the most mature countries in terms of 3D printing, ranking 2nd on the most recent 3D Printing Sentiment Index. Italy is not far behind, ranking 11th overall, with other European countires like Germany, France and Switzerland also making it onto the top 10, showing the huge potential for growth of industrial AM in Europe in general.
Both Selltek and Solid Print3D also expressed the importance of these strategic sales partnerships with Carbon. They highlighted that not only are both the British and Italian markets expected to grow immensely  in the coming years, but that being able to sell Carbon's products in mainland Europe will help push innovation in the European AM market. Neil Sewell, Founder and Managing Director at Solid Print3D concludes: "We are excited to be working with Carbon in the UK. We carefully select our go-to-market partners to offer best-in-class products and services to our customers. We feel Carbon's technology is on the cutting edge of Additive Manufacturing, offering unrivaled technology, materials & reliability. We're looking forward to seeing how the DLS process will enable our customers to create new, innovative products." You can find out more information about the partnerships in the press release HERE.
What do you think of Carbon's expansion into Europe? Let us know in a comment below or on our Linkedin, Facebook and Twitter pages! Sign up for our free weekly Newsletter here, the latest 3D printing news straight to your inbox! You can also find all our videos on our YouTube channel.
Thumbnail Photo Credits: Carbon