Carbon Launches 'Next Generation' of 3D Printers with M-Series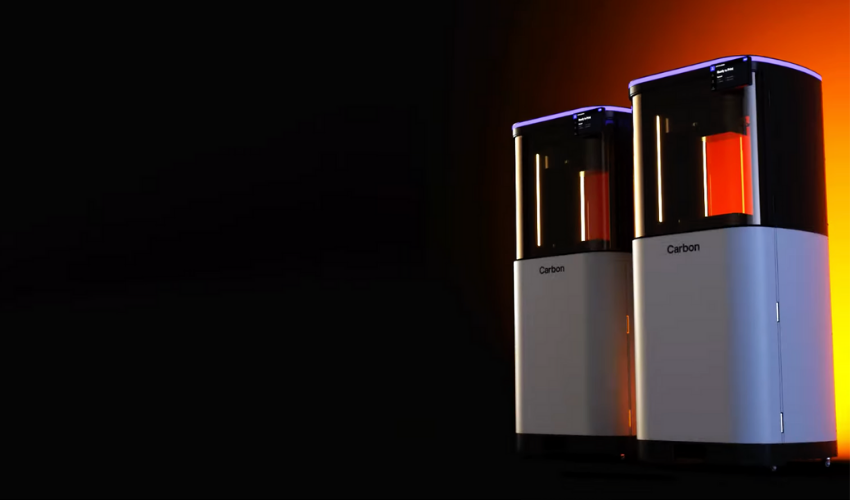 The new year continues with launches from some of the leading brands of additive manufacturing. This time, Carbon, has announced the launch of its new M-series printers, the M3 and the M3 Max, which it claims will leverage the next generation of DLS printing technology. Specifically, they have designed them to provide greater value in the dentistry industry, which commonly uses photopolymer AM technologies. They hope that with these machines, they will be able to encourage even more dental labs to adopt 3D printing.
And the launch certainly seems to be welcomed by the industry. In the press release, Jeff Lowthorp, Argen Vice President, Business Development commented, "Carbon printers have been a workhorse in our manufacturing center and create high-quality dental models print after print. Having experienced first-hand what previous generations of printers are capable of, we look forward to this step in technology that will save us time and money as we continue to produce high quality products in a shorter period of time." Indeed, Carbon is looking to provide an advanced end-to-end idea-to-production platform for an overall better user experience when combined with the Carbon Design Engine™ and Carbon DLS materials.
What to Expect from the M-Series from Carbon
But what should you expect from this new series? Well for one, Carbon notes that the M-Series printers have been designed for faster printing, a simpler print experience and improved cross-build consistency. The M3 Max will also offers true 4K light engine as well as double the build area with the same pixel size and density. The large build area in particular is noted as being idea for dental labs that would like to produce many smaller parts at the same time, giving them a similar quality. The printers are also noted to be up to 2.5x faster than previous models thanks to better heat management.
However, what is perhaps most important in the new printers, especially for the dental sector is that Carbon has also focused on consistency. They note that in this next generation of DLS printing, they have been able to reduce variation in parts across a single-build by 50%. This means that they have less variation in general accuracy which in turn will allow for more production repeatability. This is certainly at least in part due to the simplied printer experiences, as Carbon cliams that thanks to substaintially lower forces on the part and the introduction of closed-loop control of force and temperature, users will be able to reduce failure with an overall simpler print experience.
Already it seems that three out of five dental labs are using 3D printers with even more expected to offer 3D printed parts in the future. And the company hopes that the launch of Carbon's machines could provide the catalyst for those on the fence to fully turn to 3D printing. In any case, Carbon itself is certainly confident in their latest series. In fact, Phil DeSimon, Chief Product and Business Development Officer at Carbon, noted "Dental labs ranked Carbon's printers as the most preferred and most reliable 3D printers used in dental labs today according to a 2021 NADL survey, and this next generation of printers — combined with a wide range of fully validated materials — allows labs to create high-quality dental products quicker and more efficiently than ever before. This will provide further time and money savings for our customers as they provide the consistently high-quality products that Carbon has become known for. This will further separate the forward-thinking labs using additive manufacturing on a daily basis." You can find out more about the M-Series at Carbon's website HERE.
What do you think of the launch of the M-Series from Carbon? Let us know in a comment below or on our Linkedin, Facebook, and Twitter pages! Don't forget to sign up for our free weekly Newsletter here, the latest 3D printing news straight to your inbox! You can also find all our videos on our YouTube channel.