Riddell uses new Carbon L1 printer to create first ever 3D printed helmet liner
Posted On February 7, 2019
---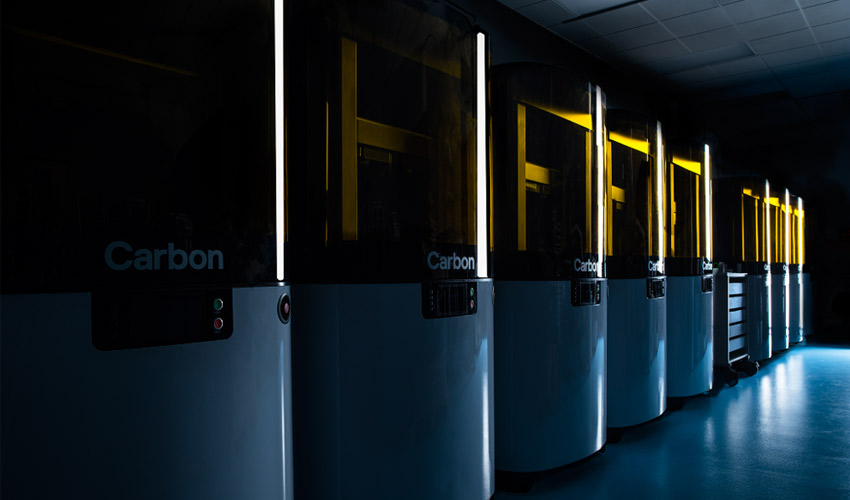 The manufacturer Carbon has announced the arrival of their new large-scale 3D printer, the L1. The L1 comes after the launch of their two previous printers, the M2 and M1. As a matter of fact, based on the same technology, it will however offer a build area more or less five times that of its second product, the M2. Therefore, ten times that of the M1. Carbon hopes to respond to demand from industrials in the market looking for high-volume production.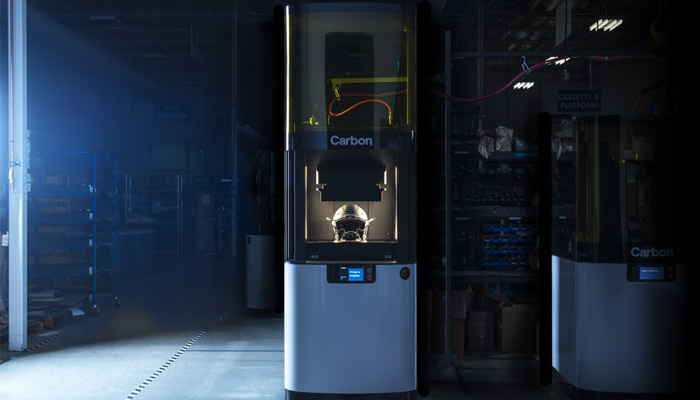 The L1 Digital Light Synthesis Technology
Thanks to its two technologies, CLIP and Digital Light Synthesis, the American manufacturer has seduced more than one industry and is already in the hands of the two giants Adidas and Riddell. Actually, their two customers have already made use of the L1 Digital Light Synthesis technology. The leader in football gear, Riddell used the L1 to create customised helmet liners for select NFL players in the 2018 season. Additionally, Adidas produced 100,000 pairs of the Futurecraft 4D midsoles in 2018 and should expand production to millions in the coming years.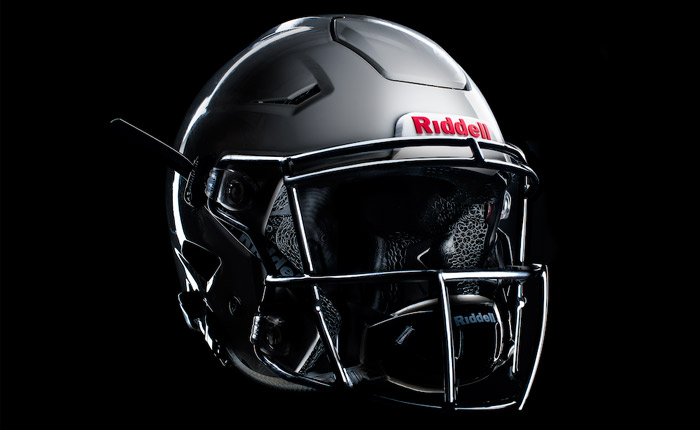 Alongside the announcement of the new machine, Carbon shared the general workflow of the L1 3D printer, which combines the manufacturer's software, hardware and resin materials. In the case of Riddell's application of the L1 platform, their new Diamond helmet contains a customised helmet liner precisely made for the athlete's head.
Carbon Partners with Riddell for Custom Helmet Liners
The core technology uses a custom designed, highly damping elastomer from Carbon in the form of a lattice structure to create the helmet liner. This structure was generated using the Carbon Lattice Engine software that uses physical simulation and optimisation techniques to maximise the performance of the structure. The customised helmets will be commercially available on a limited basis starting in 2019.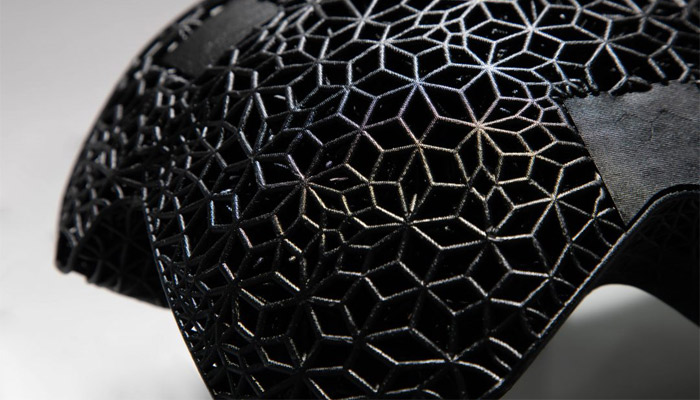 "At Carbon, we believe in using the power of technology to advance innovation," commented Joseph DeSimone, Carbon CEO and co-founder. "Our platform enables companies like Riddell to make products that were never thought possible. With this partnership, Riddell becomes one of the largest users of 3D printers in the world. We are proud to be at the forefront of digital manufacturing of protective equipment."
Riddell Senior Vice President of Research and Product Development said, "Riddell is known for head protection leadership. Our partnership with Carbon reinforces our commitment to advancing on-field protection for football players. As the first to use digital manufacturing in football helmets, Riddell continues our industry leadership by embracing promising new technologies and advancing our innovation roadmap today and into the future."
You can find more information about the Carbon L1 technology and Riddell's use HERE. 
What do you think the new Carbon L1 printer? Let us know in a comment on our Facebook and Twitter pages! Don't forget to sign up for our free weekly Newsletter, with all the latest news in 3D printing delivered straight to your inbox!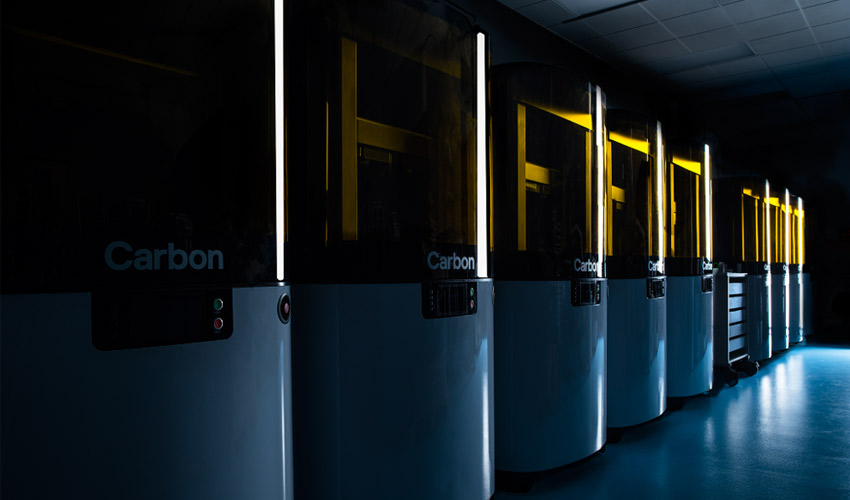 ---
You may also like