Chinese Study Explores the Advantages of Carbon Fiber Reinforced PEEK With Intamsys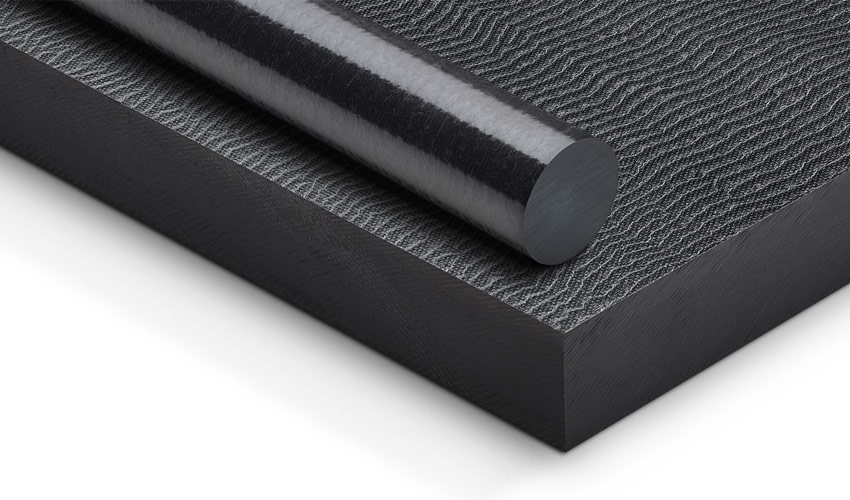 Researchers in China are exploring the power of short carbon fibers combined with high performance materials like PEEK using the most affordable 3D printing technology, FDM. Outlining their results in "Flexural Properties and Fracture Behavior of CF/PEEK in Orthogonal Building Orientation by FDM: Microstructure and Mechanism", the authors show how such composites, like carbon fiber reinforced peek (CF-PEEK) can influence and disrupt multiple industries.
As discussed more and more lately, polymers like PEEK have an ever-increasing demand in industries like aerospace, automotive, oil & gas and the medical sector due to their unique strength and high heat resistance. In additive manufacturing though, layer adhesion is a common issue and PEEK extrusion is no exception. Even though the high performance polymer is known for its strength, compared to traditional manufacturing methods such as injection molding, additive manufacturing isn't yet utilizing the material's properties to the fullest. As a result, researchers are trying to combine it with other materials in order to enhance its strength and performance.
Carbon is a very popular material in industrial 3D printing due to its ability to enhance materials' mechanical properties and strength. However, it still suffers from increased porosity and difficult layer adhesion. Therefore, the authors, Qiushi Li, Wei Zhao, Yongxiang Li, Weiwei Yang, and Gong Wang, decided to combine carbon fibers with PEEK and printing the end product within an orthogonal building orientation, and comparing it to the quality of parts made through injection molding.
The parts used for this study were printed using the Intamsys Funmat HT, the FDM printer compatible with high quality parts of polymers like PEEK, PEKK, ULTEM, PPSU etc. as well as engineering materials like PC, PA, PA-CF, ABS, TPU and more. The 3D models were designed using Catia V5 and imported via Intamsuite. All samples were printed using the same printing parameters in both horizontal and vertical orthogonal orientations. Filament was also made into pellets and then subjected to injection conditions for comparison. The final results showed composites tested through both 3D printing and injection molding had 'similar high strength and toughness.'
Once the study was finished, the authors came to the following conclusions:"Surprisingly, the vertically printed PEEK and CF/PEEK composites displayed a value of 146 MPa, which was similar to the value of the molded samples. Such a similar value between printed samples and molded samples is rare, but quite highly desired, for 3D printing'', stated the authors. "The incorporation of CF resulted in an 8.30% higher modulus for the CF/PEEK molded samples relative to those of the PEEK samples. A statistically significant increase in the modulus was also observed for the vertically printed samples."
With the addition of carbon fibers, an increased porosity was observed. The four fracture modes, shown in the picture above, were noted in bending tests with large strain. "The design of a printing route along the stress orientation that cooperates with the incorporation of a reinforced phase into the matrix provides an effective method to enhance the mechanical properties of composites and enlarges the application of 3D printing in lightweight design fields," concluded the researchers. "This study will be helpful to designers to investigate the influence of microstructures on printed composites during the printing process."
The results of this study once again show us that the future of 3D printing will certainly include a number of material combinations. There are numerous potential combinations of different plastics, metals and many more, offering diverse applications on a number of fields. What do you think of studies like this one?
If you wish to learn more above this study, click HERE.
Do you see carbon fiber PEEK and other material combinations becoming the norm in the future of 3D printing? Let us know in a comment below or on our Facebook and Twitter pages! Sign up for our free weekly Newsletter here, the latest 3D printing news straight to your inbox!