Caps Me Partners with Kimya to 3D Print Reusable Coffee Capsules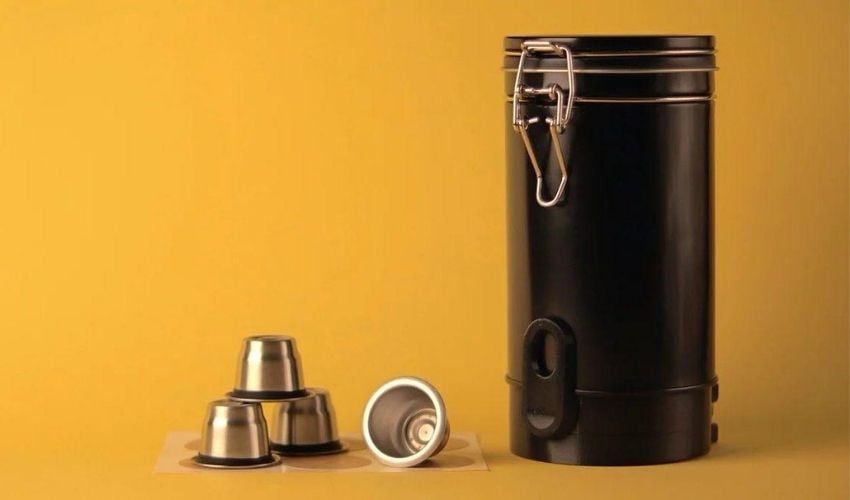 Nespresso machines and the like are widely popular and used by coffee-lovers across the globe. However, these convenient machines and their capsules can have a devastating impact on the environment. This is precisely why two engineering students founded the startup Caps Me, which aims to disrupt daily routines by offering coffee consumers a turnkey kit allowing them to reuse coffee capsules, thanks to the 3D printing technology. A necessary application, because as it stands, only one in five capsules are being recycled. Thanks to this newly developed tool called Capsulette, Caps Me hopes to encourage coffee lovers to reconsider their consumption habits, at a time when the preservation of the environment is more important than ever.
After having succeeded in developing a functional prototype, Jean de Boisredon, and Thibault Louvet, the founders of Caps Me, set out to find a partner that would allow them to respond to the mounting number of orders they received. Keen to continue producing locally, Caps Me turned to Kimya, a materials manufacturer under the parent company the ARMOR group. Jean de Boisredon explains:  "Additive manufacturing guarantees us great flexibility by allowing us to continue to proceed by iterations, including during 3D printing of parts."
An Effective Partnership
Obviously, for such a project, 3D printing turned out to be the most suitable means of manufacturing. Thanks to the production capacity and the flexibility offered by the technology, the KIMYA Factory teams manufactured no less than 6,600 kits during the first half of 2021. To do this, they used the black Kimya PETG-S 3D filament from the Manufacturer, mainly because of its compatibility with the "food contact dry product" standard.
And even if the Capsulette is already very effective, Jean de Boisredon is looking forward to future improvement. He concludes: "3D printing gives us flexibility. This allows us to create new releases easily and to continually improve our product." In any case, the product as it stands is already having some success. 6,000 more units are currently in production in France, at Kimya's headquarters. For those who would like to acquire a Capsulette, you can find out more on the website (only in French) HERE.
What do you think of Caps Me? Let us know in a comment below or on our Facebook and Twitter pages. Don't forget to sign up for our free weekly newsletter, with all the latest news in 3D printing delivered straight to your inbox!
Conver Photo Credit: Caps Me