Canyon Has Developed a More Sustainable Bike Using 3D Printing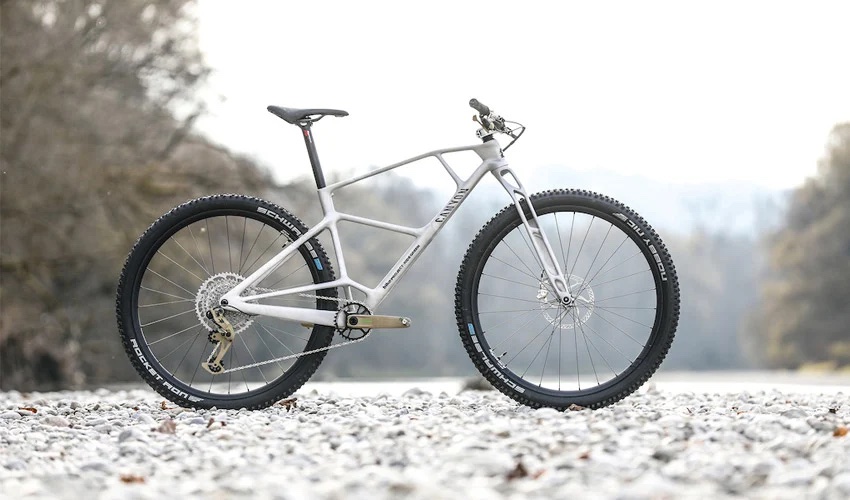 During the London Bike Show, which took place from April 21st to 23rd, the company Canyon presented its 3D printed bicycle prototype for the first time. To be more specific, the frame was created using a laser powder bed fusion solution, which printed the bike component in three parts. The main goal of this project was to create a more environmentally friendly bicycle. By using additive manufacturing, Canyon is taking a more sustainable approach, minimizing the amount of materials needed as well as promoting local production.
The German magazine BIKE were the ones to launch "Ride Green", a project that revolves around one, central question: is it possible to build a sustainable bike? Providing the best, possible answer to that question, Canyon suggested an interesting method, designing one with additive manufacturing. Canyon's prototype bike joins the many initiatives we've seen developing in recent months: bike and equipment manufacturers are relying on 3D technologies to offer custom made, high-performance and in many cases, more sustainable solutions.
Canyon 3D Printed the Bicycle Frame
Canyon decided to use additive manufacturing to design the frame with a lattice structure, thus allowing for a minimalization of the amount of material used while still maintaining high performance. After analyzing the market, the company chose to use Laser Powder Bed Fusion and selected recycled aluminium. The printing was done by the 3D printing service, Materialise. The frame was divided into three parts with each one requiring 6 hours of printing. The weight of the frame and fork is only 4 pounds, according to Canyon.
Several other brands then participated in the project by providing the other components; each one was made with recyclable material, helping to always keep the aim of the project on  amore environmentally friendly production. For the time being, Canyon has no plans to market this mountain bike, but it's still interesting to see how brands explore new designing methods. If you want to find out more about Canyon and its other bicycles, visit their website HERE.
What do you think of the use of additive manufacturing in the production of high-performance bicycles? Let us know in a comment below or on our Linkedin, Facebook, and Twitter pages! Don't forget to sign up for our free weekly Newsletter here, the latest 3D printing news straight to your inbox! You can also find all our videos on our YouTube channel.
*Cover Photo Credits: Wolfgang Watzke