A canteen 3D food printer in a primary school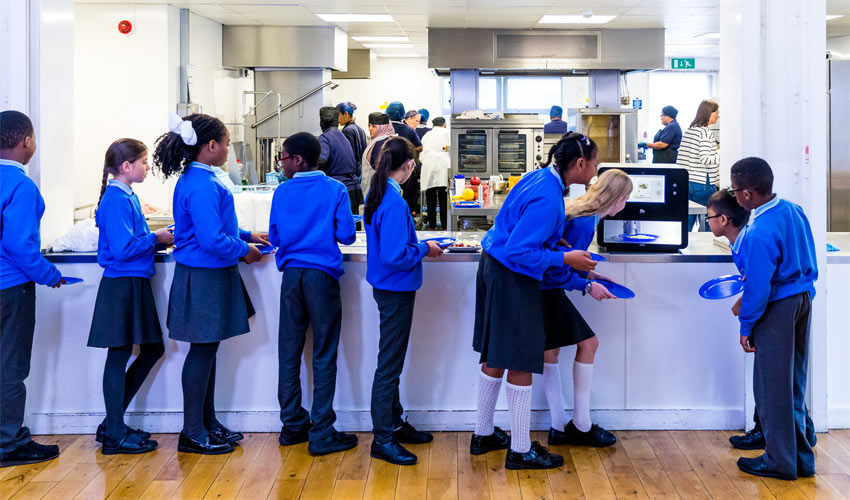 In the UK, Big Bang Fair researchers have implemented a canteen 3D food printer. The 3D printer creates a variety of dishes for students. The goal is to encourage them to pursue a career in STEM (Science, Technology, Engineering and Mathematics). Teaching 3D printing at school could be a way to introduce young people to new technologies and show them, through different applications, how it is gradually changing our production methods.
Food 3D printing is starting to make a splash, whether it's to create diet-friendly foods, more creative dishes, or to respond to a broader food crisis. In this case, it's a way to approach a young audience and make them discover 3D printing more widely. This in order to encourage them to pursue studies in this direction. In any case, this is the idea of ​​the organising team of the Big Bang Fair. It's an annual English event that promotes science, technology and mathematics. After conducting a study of students, the company says that 71% of respondents think it's important to have access to advanced technologies at school. And 40% say that you can learn by eating. This making the canteen 3D food printer a perfect tool.
3D printed dishes in the canteen
Students at this elementary school were able to sample different 3D printed foods. Such as cod served with beans in small mashed hexes. They also enjoyed star-shaped broccoli or a hummus and avocado lizard. It is the Foodini 3D printer from the Spanish manufacturer, Natural Machines that was used. It relies on the well-known extrusion principle of FDM machines. Layer by layer, machine deposits the dough required for the production of different foods.
The project has had some success with students, that was quite fascinated by the capabilities of the machine. Some even said they preferred the taste of food coming out of the machine. The faculty was also pleased. As Claire O'Sullivan's said: "We were delighted when The Big Bang Fair approached us to be part of the 3D printed school dinners project. Demonstrating STEM in this way is a fantastic opportunity to allow our pupils to see innovative technology first-hand and there is nothing that gets them more excited than bringing classroom learning to life."
One thing is certain according to the organizers of this study. Young people want to experience these new technologies. Which confirms the need today to have 3D printers in our classrooms, whatever the age. Big Bang Fair would like to make this first experience in other institutions and encourage many young people to study in STEM.
You can find the whole study HERE and more information along with see the canteen 3D food printer in the video below:
What do you think of this initiative with a canteen 3D food printer? Let us know what you think in a comment below or on our Facebook and Twitter pages! Don't forget to sign up for our free weekly Newsletter, with all the latest news in 3D printing delivered straight to your inbox!