Byflow opens first restaurant with a menu of 3D printed dishes to delight your tastebuds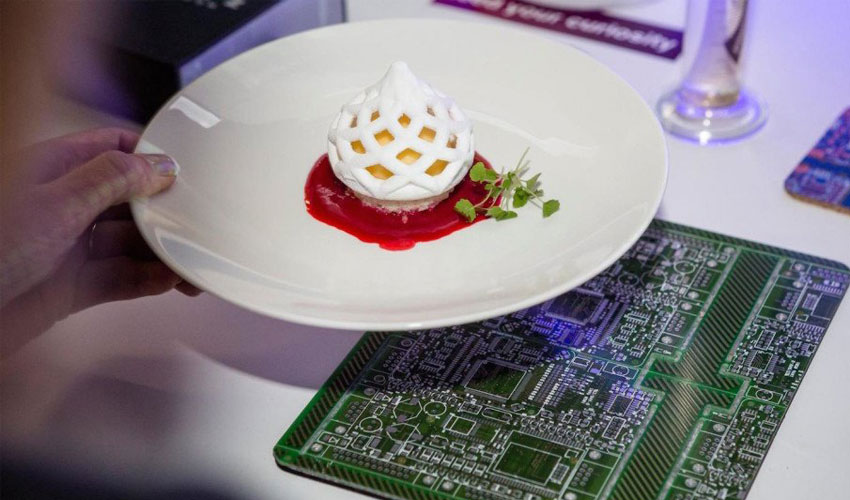 About two years ago, byflow unveiled their first food 3D printer. Shortly after,  they opened a pop-up style restaurant in London, whose specialty included none other than 3D printed food. This restaurant was a big leap for the food industry and today, we no longer have to wait for the next pop-up to arrive as Dutch chef Jam Smink is opening a permanent restaurant in Wolvega, Netherlands. This restaurant's menu is serving up gourmet, 3D printed dishes that will entice even the pickiest of eaters.
Chef Jan Smink has made quite a name for himself winning the Bocuse d'Or as well as working in a three-star restaurant. Smink has spent some time working with byflow, a company run by Nina Hoff. Smink began by experimenting with different 3D printed dishes, trying to improve the customer experience all while promoting byflow's technology.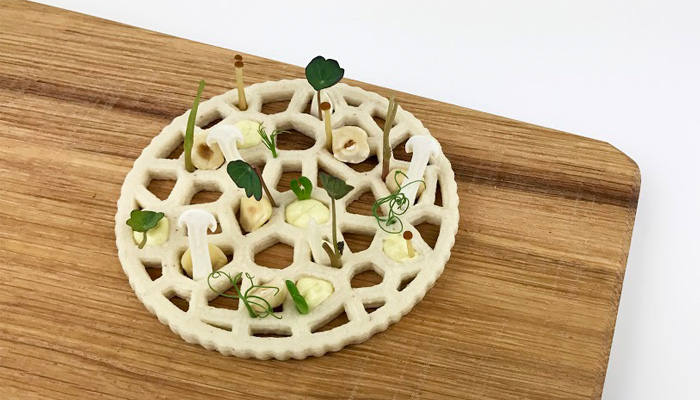 Will food printed in 3D finally arrive on our plate?
Smink's new restaurant will be located in a former bank, which will give him plenty of room to work as he transforms it into not only a culinary experience for his patrons but also into a research lab for 3D printed food. Smink added that he also hopes his restaurant will be able to showcase the Focus 3D printer by byflow.
"To surprise my guests with a new and unique experience, I want to be open to innovative technologies," said Smink. "By using the Focus 3D Food Printer I'm able to experiment with traditional, local ingredients and serve them in forms and shapes that otherwise would not be possible. I'm excited that my restaurant will be the first in the Netherlands to do so."
The 3D printer by Dutch company byflow is set to be the star product of the restaurant. After its launch on Kickstarter in 2015, the machine has seen great success around the world. Thanks to the use of technology that is similar to fused deposition modeling, the nozzles are compatible with a multitude of materials, although Nina and her brother Floris Hoff wanted to focus on the culinary field.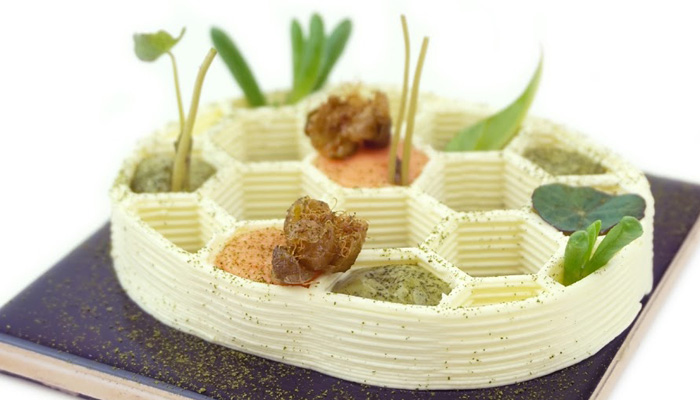 The restaurant should reveal its name next month, which is also when reservations will begin being taken. But patience is key, as the restaurant opens in September! In the meantime, find more information on byflow by visiting their official website. 
Do you think more restaurants in the future will include 3D printed food? Let us know in a comment below or on our Facebook and Twitter pages! Don't forget to sign up for our free weekly Newsletter, with all the latest news in 3D printing delivered straight to your inbox!