Breakthrough in Esophageal Cancer treatment thanks to 3D printed stents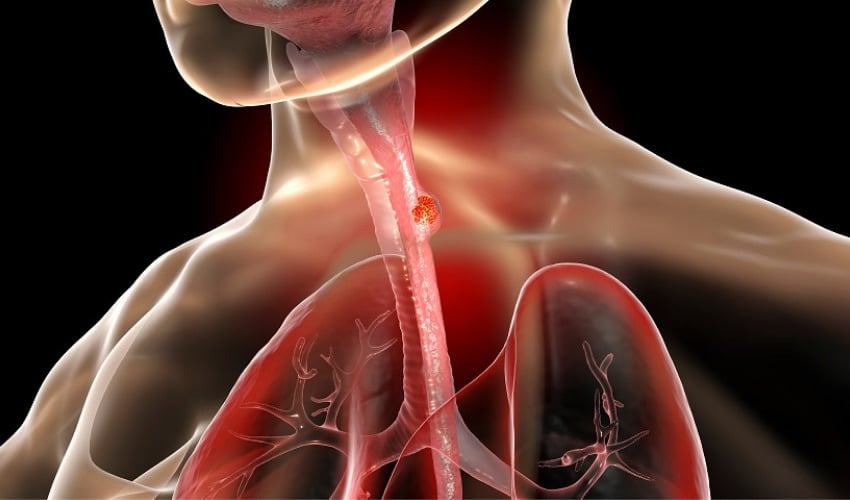 Researchers from the University of South Australia have developed 3D printed esophageal stents that could revolutionise the delivery of chemotherapy drugs for patients with esophageal cancer. 3D printing has become of increasing importance in the medical field as it allows for more accurate, effective and personalized treatment of patients. In this specific case,  by using fused deposition modeling (FDM), the researchers were able to create a stent that could diffuse the chemotherapy drug 5-fluorouracil (5-FU), over a sustained, longer period of time. As esophageal cancer is the seventh most common cancer in the world, while being the sixth highest cause of all cancer deaths worldwide, this stent could prove to be a breakthrough in treatment of the disease.
The 3D printed esophageal stents
Esophageal cancer is one of the most common cancers worldwide. It is also one of the most deadly, with a 5 year survival rate ranging from 5 to 30% depending on the stage and severity of the case. These 3D printed esophageal stents aim to help patients in two major ways. First, they will help to relieve symptoms of the disease, targeting dysphagia, which prevents patients from swallowing certain foods or liquids. The stents can keep a blocked passageway open in order to ease eating and drinking for patients. These stents however will serve another purpose as well, they are designed to deliver 110 days of sustained anti-cancer medication directly to the cancer site. This is important as often with these kinds of stents, the growing tumor can invade the area and move them, making them ineffective at best. They are the first esophageal stents to contain active pharmaceutical ingredients within their matrix, a design that is possible thanks to 3D printing.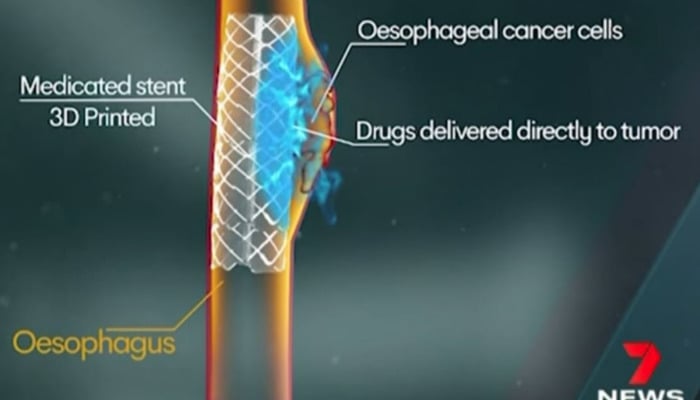 Speaking on the use of the stents, PhD Scholar Fouladian explains, "Blockages are commonly eased by an oesophageal stent – a small tube that is placed in the food pipe to keep it open – but these too can become obstructed by invading cancer cells.Our new drug-loaded oesophageal stents can help prevent further blockages by administering anti-cancer drugs directly to the tumour, limiting further growth while relieving the pressure of dysphagia."
New treatments thanks to 3D printing
It has become increasingly clear that 3D printing could really revolutionize the medical sector, especially in the treatment of patients. This is due to a number of reasons, but namely that 3D printing allows for more personalized treatment, such as iby allowing the researchers to create a stent that is a more perfect fit for the patient. 3D printing also allows for new types of materials. Researchers are increasingly finding new ways to bioprint materials, for example using cells to grow bones within the body. For example, in this study, they were able to combine active pharmaceutical ingredients with the polyurethane filament which was printed using FDM. The team behind the study were able to confirm that there was minimal degradation of the drug during the thermal extrusion and 3D printing processes. Additionally, the stents were stable to both UV and gamma sterilization processes.
Senior researcher and Director of UniSA's Pharmaceutical Innovation and Development Group, Professor Sanjay Garg, expanded on the use of 3D printing process in medicine "3D printing processes that combine medicines and medical devices are on the precipice of changing the way we deliver medicines. We're now exploring the potential of 3D printing to design precise and individualised drug delivery systems. While more research is needed to further test the new drug-loaded 3D printed stents, we're hopeful that this new technology will deliver positive outcomes for people with oesophageal cancer."  At least in this study, it seems clear that the results point to 3D printing processes becoming a powerful tool for personalized, patient-specific geometries and drug doses in the near future. If you would like more information, the entire study can be bought HERE.
What do you think about these 3D printed esophageal stents? Let us know in a comment below or on our Facebook, Twitter and LinkedIn pages! Sign up for our free weekly Newsletter here, the latest 3D printing news straight to your inbox!
*Thumbnail photo credits: UNISA