Braskem to Expand 3D Printing Material Portfolio Through taulman3D Acquisition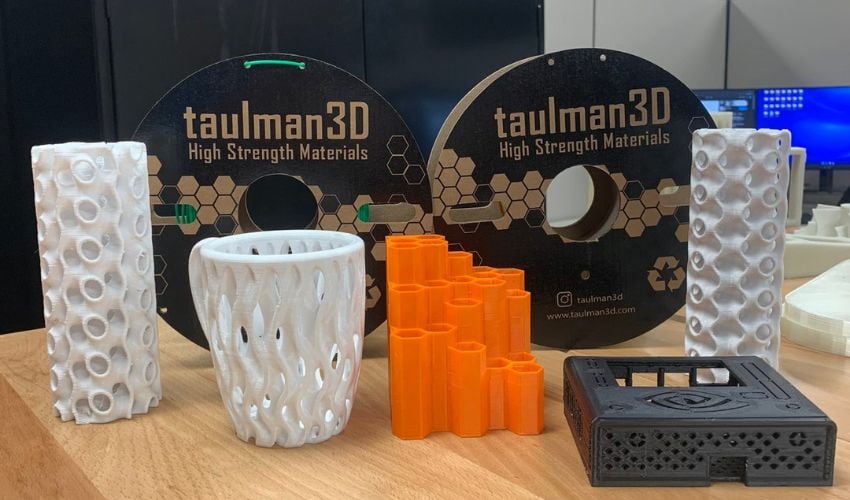 When it comes to additive manufacturing, materials are key to getting parts with the desired properties. It should thus come as no surprise that the material 3D printing market has been developing rapidly over the past few years, with many large chemical companies also moving into the sector. One example is Braskem, the largest petrochemical company in Latin America. Building upon their existing portfolio, Braskem announced recently its acquisition of taulman3D, showing its intention to move even further into industrial 3D printing materials.
For those who may not know, taulman3D is an American filament producer known for its creation of high-strength filaments and advanced thermoplastics for AM. The company is one of the leading producers of carbon fiber composite filaments. In 2021, they were even awarded a NATO Stock Number (known as a National Stock Number or NSN in the USA). This numeric code is used by the NATO (North Atlantic Treaty Organization) military alliance, an intergovernmental military alliance with 30 member states including the USA, UK and France,  to identify "standardized material items of supply" recognized by all member states. Essentially, this means that taulman3D's 3D printing materials meet the necessary standards to be used to supply U.S. and NATO forces. The company also was chosen to manage a 3D printing lab at Naval Surface Warfare Center Crane.
Braskem Highlights the Importance of Industrial 3D Printing Materials
Meanwhile, Braskem's acquisition of the company is a sign of its continued interest in the 3D printing sector. Notably, because they will be vastly expanding their own 3D printing material portfolio. Currently the company offers solutions for FFF, SLS and high-speed pellet extrusion, notably polypropylene, polyethylene, recycled and bio-based AM materials. They also have carbon-fiber and glass-fiber PP filaments. Through taulman3D these offerings will not only more than double, but Braskem will also be able to establish a stronger foothold in the industrial 3D printing material market. Currently the company offers Carbon Fiber Alloy Nylon, Glass Fiber Alloy Nylon, PA Cast Plate Nylon, and Medical and FDA grade Nylon, among others.
This partnership also perhaps will not come as a surprise because both companies are seemingly committed to sustainability. Just last year Braskem unveiled its three new sustainable 3D printing materials. Now, they will be able to add recycled PETG to the list thanks to taulman3D. Jason Vagnozzi, Global Commercial Director of Additive Manufacturing at Braskem, concluded, "Braskem's acquisition of taulman3D brings a high-quality 3D filament producer with a globally diversified client list and a highly complementary product portfolio. With projections for the 3D printing industry expected to grow from $15 billion today to $78 billion by 2030 – growing at an estimated 20% CAGR – we see enhanced opportunities to serve this rapidly growing demand. Today's acquisition doubles Braskem's market share in the additive manufacturing market and further accelerates our growth strategy." You can learn more in the press release HERE.
What do you think of Braskem's acquisition of taulman3D? Do you also see a trend of increasingly industrialized 3D printing materials? Let us know in a comment below or on our LinkedIn, Facebook, and Twitter pages! Don't forget to sign up for our free weekly Newsletter here, the latest 3D printing news straight to your inbox! You can also find all our videos on our YouTube channel.
*All Photo Credits: taulman3D