The right bra for every woman thanks to 3D technology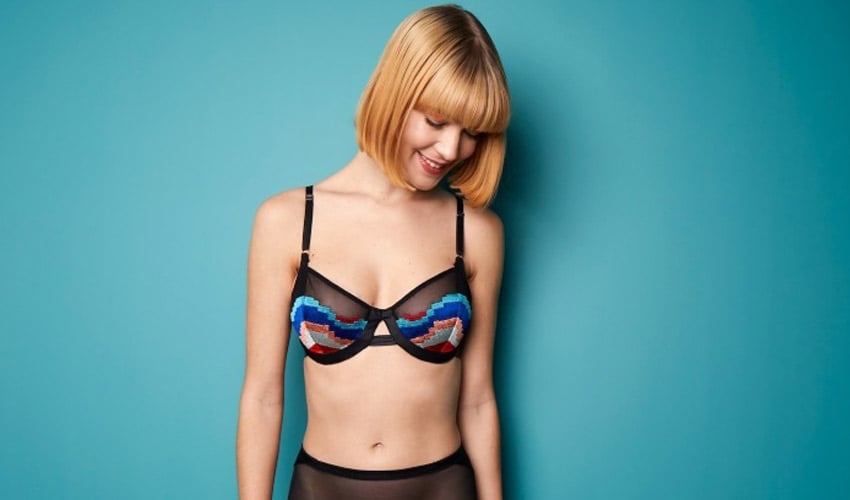 3D printing technologies can also have an impact on lingerie: Dutch designer Lidewij Vera Arí van Twillert used Artec 3D scanning solutions and 3D printing to design made-to-measure bras, fully adapted to each woman's morphology. She started from the observation that the current solutions on the market were very often uncomfortable in terms of underwire, cup and straps. Therefore, she came up with a personalised design based on a 3D scan of a woman's breasts. The designer developed an alternative to the underwire called Curvearis – it is 3D printed and made-to-measure support forming the technical scheme of the bra.
Are today's bras really comfortable? Most women will tell you that they are not, and that's not surprising: today's bras are made according to a specific model and then available in universal sizes. In fact, they should all be designed to fit the wearer's breasts, making them unique and individual. For obvious cost reasons, mass production is more attractive for lingerie manufacturers. And yet, some companies have started to manufacture personalised underwear. This is the case of Dutch designer Lidewij Vera Arí van Twillert, who launched her first Mesh Lingerie collection in 2015. She explains: "I've always been fascinated by fashion and, during my engineering studies, I decided to combine my passion for technology with styling. The 3D scan technology inspired me to create the optimal made-to-measure bra. Nowadays, the design and function of the bra can be dissociated: they are either comfortable or pretty. I wanted to build a project where aesthetics and function are one and the same".
The manufacturing process of the 3D printed bra
She approached the company Artec 3D to find an optimal 3D digitisation solution to scan a woman's breasts. The stylist is now working with the Artec Eva Lite scanner, an accessible professional solution perfectly adapted to the digitisation of the human body. It all starts with a 3D scan of the client's chest in a studio in Rotterdam – the stylist points out that no physical contact is made here. The scan consists of more than 20,000 data points. Then you can choose the model and read the bra fabric. Following this, the 3D printing process begins: using an Ultimaker machine, Lidewij Vera Arí van Twillert designs the first Curearis test: a curved structure that replaces the traditional underwire. The fabrics she has chosen are added so that the bra can be adjusted if necessary. The final manufacturing phase can then begin. The feedback so far has been very positive, as this testimonial shows: "It is soft and fits my body perfectly. There is no pressure or rubbing on my skin, which is often the case when I wear a regular bra".
You'll need to be a little patient before you get your custom-made bra back, as it takes 6 to 9 weeks from the time the 3D scan is carried out. Please note that three fittings are included. As for price, the 3D scanning phase costs 95€ to which you will have to add the price of the chosen fabric. You can find more information HERE.