How does the Bosch industrial group rely on additive manufacturing?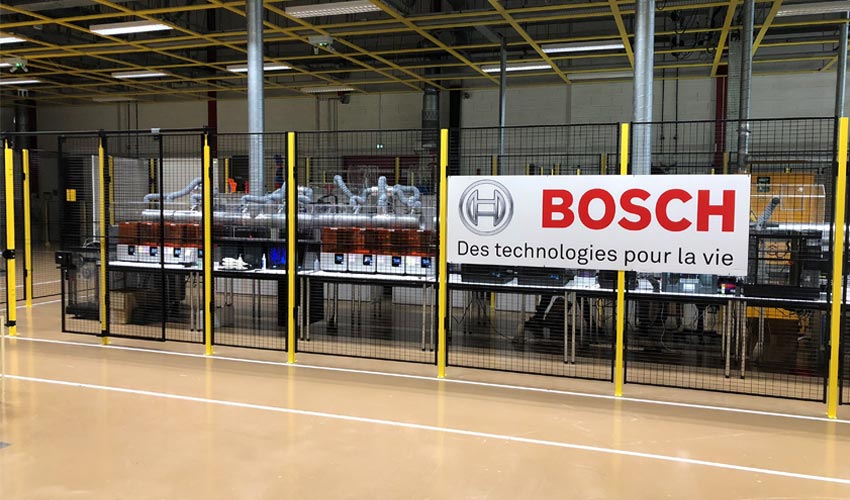 More and more companies are adopting additive manufacturing technologies to increase their productivity and accelerate innovation, whatever their sector of activity. The German group Bosch is no exception and is looking to go further with the creation of a service that relies on the use of 3D printing. This service is at the heart of the Mondeville industrial site in Normandy, France. For 3 years, the specialist of the industrial equipment manufacturer, Théophile Guettier, has created all kinds of 3D printed parts, whether prototypes, templates or even finished products.
3DN: Can you introduce yourself and your link to 3D printing?
I have been working at Bosch since 2000, where I was buyer, quality supplier / customer and, for 3 years, I am a specialist in 3D printing. This mission was entrusted to me as part of the transformation of our industrial site Mondeville near Caen in Normandy. In fact, a unique case within the group, in addition to our "historical" activities as an industrial equipment manufacturer, Bosch Mondeville offers an "Electronic Manufacturing Services" (EMS) service aimed at industrialising electronic products (IoT) for third-party customers. As such, I was asked to explore 3D printing technology in early 2015.
After a market research based on my research on the internet and a visit from a startup specialised in 3D printing, we invested in a wire deposit machine. Almost immediately, the cost of this machine was profitable, especially thanks to the printing of robot jaws to divide the costs by more than 100! Many other use cases (bindings, jigs, prototypes, packaging, ergonomics and even finished products) were then sent back to us by the manufacturing operators, our engineers and our customers.
In parallel, we received € 200,000 ($ 234.833,57) in funding from our division and support from the University of California, Berkeley to develop our innovative activities: we built a team of 5 to 7 people to develop a photogrammetric scanner, automatic data processing software and customised materials.
3DN: What additive manufacturing technologies do you use today and for which applications?
Due to the explosion of the needs of the site, other factories of the group (France/international) and even external customers, we have invested in about twenty 3D polymer printers, all technologies combined: FDM, SLA, SLS.
3DN: What added value does additive manufacturing bring you on a daily basis?
Additive manufacturing makes it possible to test innovations very quickly and at a lower cost. We are no longer in a project management type "Waterfall", that is to say where everything is planned in advance, with inevitably his lot of unforeseen that come to question everything, but in an iterative approach much more agile.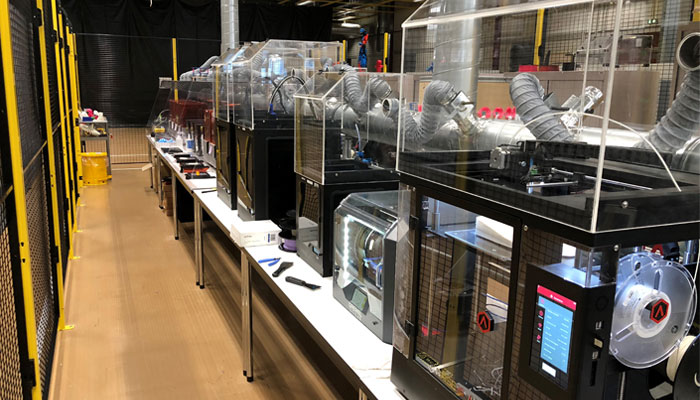 The idea is "fail early". The ridiculous cost of 3D printing makes it less difficult to test any idea of ​​any employee. "I do not know if it's going to work," "It's likely to rub," "It's impossible to make" are now phrases of the past. We learn every day and often have good surprises: concepts considered far-fetched, impossible proved to be great successes: the integration of several elements within the same product printed in 3D (protection grids, batteries, ventilation fins) have allowed us significant time and cost savings.
3DN: What is the future of additive manufacturing in the automotive sector?
3D printing therefore frees creativity, involves staff, and allows significant economic gains. At the industry level, this technology is sure to meet the growing customer demand for customisation. We can consider unique models produced in series! (and that's not an oxymoron) The development of instant 3D scanners, "generative design" software, 3D file databases will allow the production of truly revolutionary products. Multi-material dashboards, with organic shapes. Personalised supports for your favourite objects: surfboard, bike …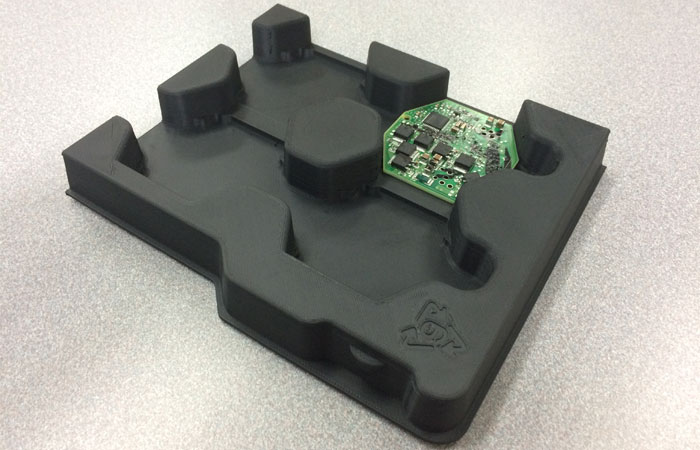 This technology will open new avenues of development for previously unachievable products: complex cooling circuits in injection / foundry tools, topologically optimised parts to reduce weight, increase resistance etc. This is already a reality in aeronautics and this will gradually win all sectors of the industry.
3DN: A last word for our readers?
If that's not already done, I encourage manufacturers to invest in a 3D printer and give employees the freedom to test their ideas. You can find more information on our official website.
What do you think of the initiative developed by Bosch? Let us know in a comment below or on our Facebook and Twitter pages! And remember to sign up for our free weekly Newsletter, to get all the latest news in 3D printing send straight to your inbox!