What Can You Expect at 3D Print Paris 2022?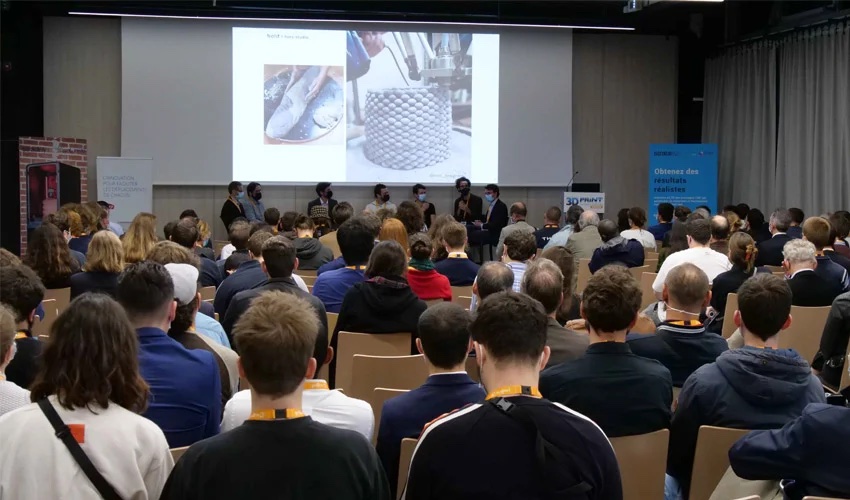 Trade shows are still an excellent for additive manufacturing users to meet and learn about personalized solutions. 3D Print Paris, a key event for the 3D printing industry, is now back for its second edition, taking place on October 19th and 20th, and many companies have already reserved their booths. If you specialize in additive manufacturing solutions, then you won't want to miss out on this opportunity. Industry players such as HP, Raise3D, Xerox, Massivit 3D, and Xact Metal will be in Paris to present their equipment and solutions.
3D Print Paris is also an opportunity to exchange with industry players and to understand market developments through dedicated conferences. This year, 10 conferences have been announced in addition to a Startup Contest to reward the most innovative startup in the sector. Among the topics covered: data protection in additive manufacturing, sustainable development, freedom of design, funding available to invest in the technology or materials from the circular economy. A rich program where many experts will come to testify. Find the whole program HERE.
3D Print Paris, the Meeting Place for Leading Actors in 3D Printing
The entire additive manufacturing value chain will be on hand, from software publishers to 3D printing service providers, distributors, and manufacturers of 3D scanners and printers. For Grégoire Routin, Director of EM3D, "3D Print Paris is the perfect opportunity for EM3D to showcase its know-how in large-scale 3D printing to the many decision-makers from industry who attend the show. In particular, we hope to promote EM3D as an integrator of large-scale 3D solutions. Our goal is to demonstrate the incredible evolution of additive technology, which both facilitates large formats and allows for the quick, automated, and reliable creation of premium, high-volume prototypes for the automobile, railway, aeronautics, design, and communication industries."
3D Print Paris is the perfect place to introduce the latest market innovations and meet the needs of visitors in search of tailor-made solutions. The show will welcome numerous decision-makers, managers, project leaders, and executives. 60% come from the Ile-de-France region in France but there are also many from abroad.
The second edition of the show already has 56% more exhibitors than last year, including colorFabb, a manufacturer of filaments for FFF/FDM 3D printers. The company told us: "Exhibiting at 3D Print Paris gives us the ability to present colorFabb's high quality and innovative 3D printing filament. We want to connect with our customers in person, talk to them and hear their needs. Furthermore, to derive inspiration from the great ideas of our colleagues in the present day additive manufacturing market and to see where the future of 3D printing is headed."
For more information on reserving a booth, click HERE. If you want to attend the show as a visitor, get your free badge HERE.
Are you attending 3D Print Paris? Let us know in a comment below or on our LinkedIn, Facebook, and Twitter pages! Don't forget to sign up for our free weekly Newsletter here, the latest 3D printing news straight to your inbox! You can also find all our videos on our YouTube channel.