Why does BMW bet on additive manufacturing?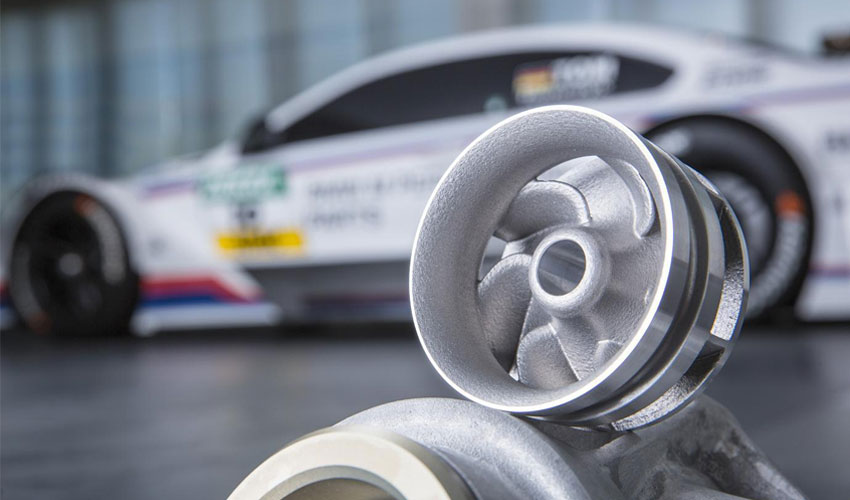 Large industrial groups are among the first users of additive manufacturing, convinced of the advantages that technology offers today. The German group BMW is a perfect example of this. While announcing the opening of a new additive manufacturing center in 2019, they recently presented their 3D printed chassis motorcycle prototype, thus pushing their design limits. For 25 years, the car manufacturer has been integrating additive manufacturing solutions into its production cycle and intends to continue these developments to offer more innovative and efficient vehicles. We met Dr. Jens Ertel, Manager of the BMW Additive Manufacturing Center to learn more about the group's projects and ambitions, and why BMW 3D printing is not a bet but an investment.
3DN: Can you introduce yourself and explain how BMW relates to 3D printing?
I am Dr. Jens Ertel; I studied physics at the University of Göttingen with a specialty in materials and obtained my doctorate in 1993. I started my career in the industry two years later when I joined the BMW group. I held various management positions in the areas of laboratory technology and quality assurance. In 2012, I became head of the additive manufacturing center of the BMW Group, where I am responsible for the development of 3D technologies, prototyping and mass production. In 2019, I will manage the new Additive Manufacturing Campus of the BMW Group.
At BMW, we have been using additive manufacturing since 1991, so for over 25 years. At that time, we started by producing prototypes for concept cars. This early use of 3D technologies has given us a big advance in 3D printing in recent years.
3DN: In which areas does BMW use additive manufacturing? What are the benefits of using 3D printing, especially in the automotive sector, compared to traditional production processes?
Today, the scope of our functions is much more diversified and goes from the production of spare parts for classic vehicles to tools through the parts we create for the mass production of vehicles. Because additive manufacturing offers more freedom in design, we have developed new approaches in terms of functionality and design. Recently, our MINI customers have the opportunity to customize their vehicle by designing the passenger-side sideband in the cockpit and the side inserts themselves. The pieces are then printed individually by us. Components are available in just a few days compared to conventional production methods. These last require us to calculate a tooling time often long.
Our additive manufacturing center processes approximately 30,000 prototyping projects per year and produces more than 140,000 components. On the one hand, we use advanced 3D printing technologies and we also collaborate with external partners on new technologies.
3DN: Can you introduce us to the 3D printed motorcycle chassis project? What technologies, materials and processes were used for this specific project?
Our experts at BMW Motorrad, the additive manufacturing and generative design department, worked on a conceptual study and jointly developed ideas on how motorcycle frames could be created in the future. Based on the stiffness and weight requirements of the component, they developed a complex structure from generative design algorithms. The geometry of this component is very complex, we are only interested in 3D printing. We turned to selective laser sintering and opted for aluminum. It's a research project and the bike is not marketed today.
3DN: Can you tell us more about BMW's new additive manufacturing campus?
In this new campus, we will continue to develop our expertise in additive manufacturing. It will focus on the production of prototypes, serial parts and custom vehicles. In its pre-development areas, new technologies will be tested by startups such as Desktop Metal or Carbon. We will also introduce new automation concepts, which will enable cost-effective production of mass-produced components and help accelerate the development of cars.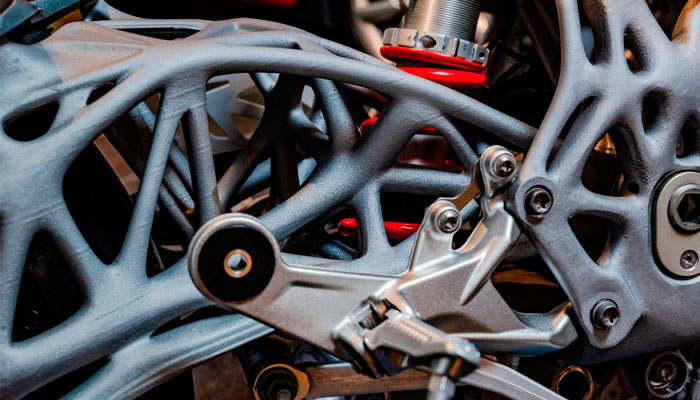 We expect synergies between common projects along the entire process chain, from materials to technology to IT systems. As a result, our partners are now learning about the demands of automotive production and, thanks to rapid access to new technologies, we take into account process specificities right from the start.
Within our production network, the new campus, as a pilot plant, will advance new additive manufacturing technologies and make them available to our entire network. You can always visit our official website for more information!
What do you think of the use of the BMW 3D printing? Let us know what you think in a comment below or on our Facebook and Twitter pages! Don't forget to sign up for our free weekly Newsletter, with all the latest news in 3D printing delivered straight to your inbox!