BMF Has Released its Highest-Resolution Micro-Scale 3D Printer, microArch S230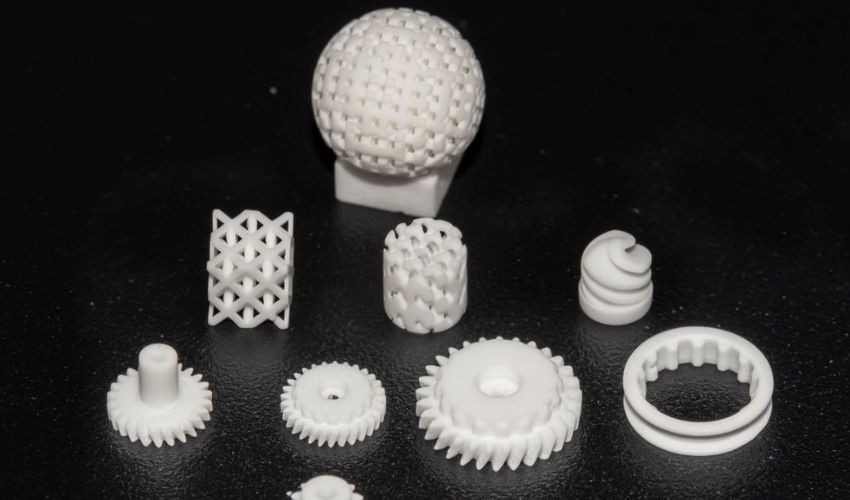 As summer winds down and school gets back into session, so are companies kicking it back into gear. After a restful break, 3D printing companies have signalled the start of September with a flurry of news. Among these, Boston Micro Fabrication (BMF), a leading American micro-scale 3D printer manufacturer has announced the launch of its latest micro-precision solution: the microArch S230 3D printer.
It is clear that miniaturization seems to be the next frontier for 3D printing, as a variety of companies hope to move into the market to make parts for sectors as vast as electronics, medical and more. There are clear benefits to using AM for nano parts, notably the high level of customization will ensure that parts are made that uniquely fit, however up until recently it was still a relatively small market. But with the release of this latest machine from BMF, as well as moves from other major microscale printing manufacturers like Nano Dimension, it seems clear that is changing.
With the microArch S230 3D printer in particular, BMF hopes to bring micro-scale 3D printing to a wider audience, making it more accessible while keeping the accuracy, precision and speed for which the brand is known. John Kawola, CEO of BMF noted, "The miniaturization trend continues to dominate nearly every industry, but as parts get smaller, they become harder to design, more expensive to manufacture, and generally more complicated to put into production. Not to mention, technological barriers had previously made additive manufacturing out-of-reach for most use cases requiring small parts. We changed that notion and brought 3D printing to industries that once deemed it impossible, and this new addition to our portfolio – the most advanced of our highest-resolution printers yet – will open even more doors for new applications on the smallest scale."
What can you expect from the microArch S230?
BMF is known for its micro precision 3D printing and especially for its unique 3D printing technology, named PμSL (Projection Micro-Stereolithography). It is a 3D printing process based on photopolymerization meaning it uses light curing and resin to make parts. The company itself describes the approach as, "[leveraging] light, customizable optics, a high-quality movement platform and controlled processing technology to produce the industry's most accurate and precise high-resolution 3D prints for product development, research and industrial short run production." This technology has also been used for this newest machine, though this latest edition is the highest resolution system yet from the company. In fact, its best used for applications that necessitate ultra-high resolution prints as it can go down to 2μm, while still allowing for accuracy, precision and speed.
In comparison to previous machines, BMF noted that the machine is not only larger, with a build volume of 50x50x50mm, but also 5 times faster than previous machines. It also boasts useful features like active layer leveling, automated laser calibration and the capacity to handle higher molecular weight materials with viscosities of up to 20,000 Cp, making it very suitable for engineering grade parts. This fact in particular is helped by BMF's announcement of three new resins AL (Alumina) Ceramic, HT 200, MT (Magnesium Titanate) Ceramic which use different materials but which are all suitable for high-end, engineering quality parts. You can find out more information in the press release HERE.
What do you think of the microArch S230 3D printer? Let us know in a comment below or on our Facebook and Twitter pages. Don't forget to sign up for our free weekly newsletter, with all the latest news in 3D printing delivered straight to your inbox!