Blackstone Resources 3D-Prints More Efficient Battery Cells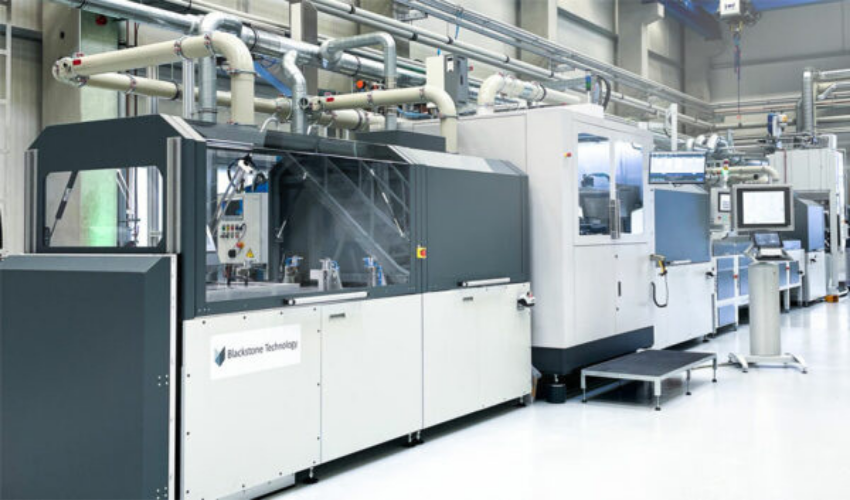 Founded in 1995, Swiss company Blackstone Resources specializes in battery production, using additive manufacturing to design lithium-ion battery cells with a 20% higher density. Thanks to its patented Thick Layer Technology process, the company intends to develop batteries that are more environmentally friendly, durable and powerful. It has announced that it is ready for mass production which could have a significant impact on the current market.
The use of additive manufacturing in the production of solid batteries can be of particular interest in increasing energy density, reducing the size of the battery in question and its weight, while providing better performance. In fact, this is the challenge that Sakuu launched in May: the company wants to offer owners of an electric car a platform to 3D print the battery of the vehicle in question. While the idea sounds futuristic, the advances are indeed real. The opening of a production line for small series of 3D printed batteries by Blackstone Resources in Germany confirms this trend.
Blackstone Resources Lithium Iron Phosphate Battery Cells
Blackstone Resources relies on a 3D printing process to design LFP (Lithium Iron Phosphate) battery cells and uses a cathode material developed by IBU-Tec. This manufacturing method would allow it to achieve an output of 220 Wh / kg, a rather impressive result today when you consider that the most advanced solutions reach figures in the neighborhood of 166 Wh / kg. Blackstone Resources states in its press release: "We are currently starting with LFP and NMC cells, but the technology will be applicable to all cell chemistries. In the future, we also want to print solid state batteries – with solid state technology, the energy density can be increased by 70%, which is remarkable. "
What is particularly interesting about the production line set up by the Swiss company is its ability to manufacture made-to-measure cells: the size can indeed be adapted to the customer's needs. Blackstone Resources takes the concrete example of the automotive sector where the battery pack is not necessarily installed in the same place, resulting in different requirements. In any case, the company claims that its 3D printed batteries will save 15% space and save materials up to 20 euros / kWh.
Ulrich Ernst, Founder and CEO of Blackstone Resources, continues: "Our 3D-printed batteries allow us to increase the energy density of our charge carriers by 20% while significantly reducing the effects on the environment. The patented process is based on an ecological, purely water-based process and reduces waste by 50%. In this way, we are making an important and lasting contribution to the transport revolution and to the fight against climate change."
Blackstone Resources has therefore opened its fleet of machines to allow the production of battery cells in series – the company would like to manufacture them every second. Different shapes of cells could be developed, with different electrodes and different electrolyte materials. So far, 14 people work at the site in Döbeln, a number which is expected to rise to 38 by next year. In any case, it is a development that we will follow closely! In the meantime, find more information HERE.
What do you think of this project from Blackstone Resources? Let us know in a comment below or on our Linkedin, Facebook, and Twitter pages! Don't forget to sign up for our free weekly Newsletter here, the latest 3D printing news straight to your inbox! You can also find all our videos on our YouTube channel.
Cover Photo Credit: Blackstone Resources