Blackbelt, the first 3D printer using a conveyer belt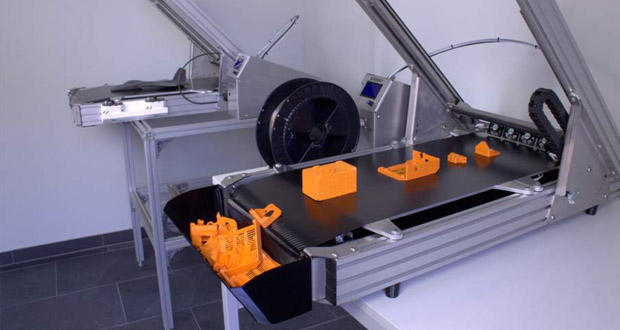 The Dutch startup Blackbelt 3D unveiled its new 3D printer that incorporates a conveyer belt, allowing for the printing of long or potentially, objects of unlimited length. With an innovation of this kind, it may be bringing a change to FDM printers as we know them, bringing us a "new type of industrial production machine" and possibly changing how we print forever.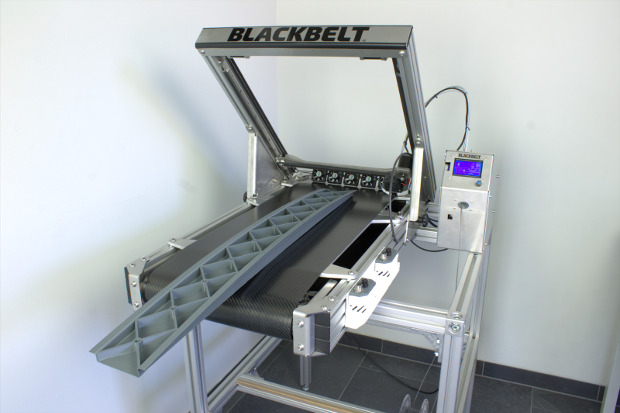 Thanks to the conveyor belt, which acts as the Z-axis and the printer's print platform which moves horizontally, this Dutch printer has the ability to create very long parts as well as the ability to print one part right after another without stopping. At the end of the belt is a tray that collects the prints once they are finished. This means that the printer can operate without the need of someone aiding in the process.
Using a belt that is made of a "carefully selected and well tested" carbon fiber composite, the material is able to adhere properly to the surface, allowing for clean prints. By printing on a 45° angle, the printer removes the need for support structures in many printing instances, helping to save time and building material.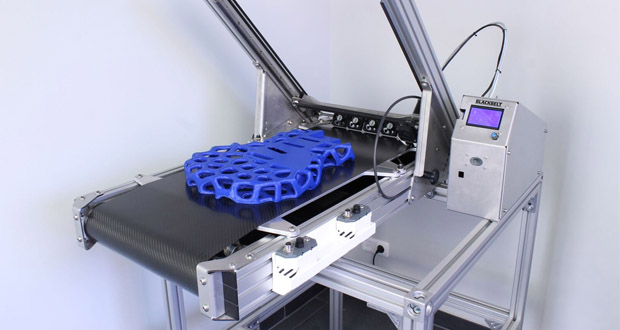 "The idea behind the entire concept was to make an FDM 3D printer as easy to use as a 2D printer that prints on paper," explained Blackbelt. "You simply start up the print job, and the print comes out of the machine."
In addition to bringing your printing to a whole new level, the printer itself is also customizable and modular; proving the ability to extend the printer frame to fit the length of your prints as well as including three print heads with different nozzle dimensions. This makes the printer "easy to adapt" for "any industrial or desktop environment."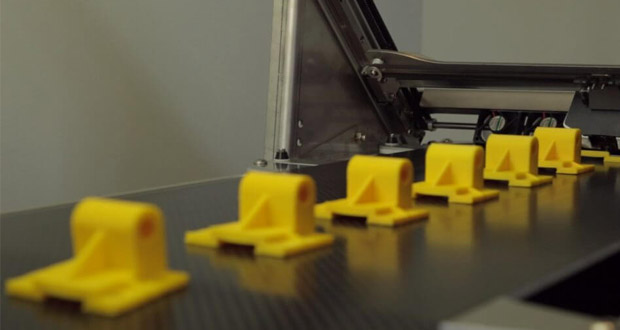 The Blackbelt 3D Kickstarter campaign is set to begin in the near future, but specifications have already been released on the machines. For interested parties, the desktop version is available starting at €9,500 ( around $10,341). If you want to create objects on a larger scale, you can get the standing frame and the roller table at an extra cost of €12,500.
Overall, this is sure to be a campaign and a company that we, as well as the rest of the 3D printing world, will definitely be watching closely!
Can Blackbelt truly revolutionize the 3D FDM printer market? Let us know in a comment below or on our Facebook and Twitter page!