The world's first 360° breathable waterproof 3D printed shoes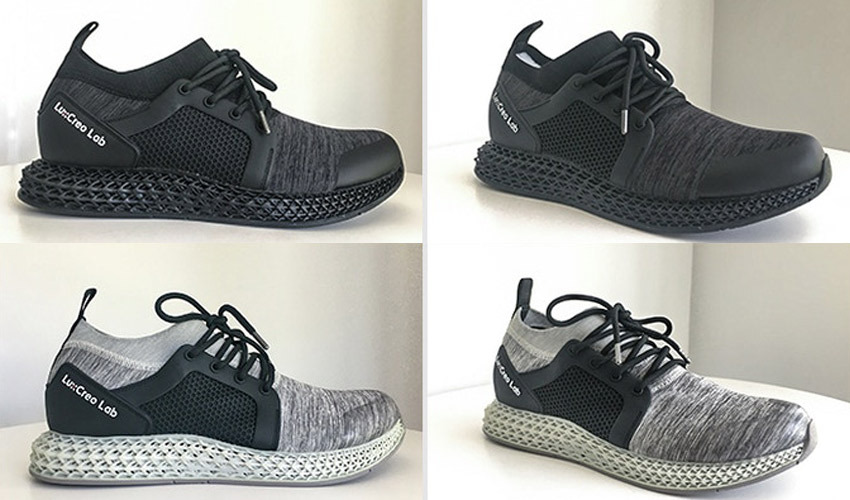 Be it a limited collection of designer shoes or just a 3D printed midsole in mass-produced sneakers, additive manufacturing is steadily making its way deeper into the world of footwear production. Both big brands and smaller companies are opting for 3D printing when creating their shoes because this technology allows to innovate in more than just one way: from designs that were previously impossible to new and modified materials that were never used before. Recently, a new advancement in additively manufactured footwear was presented – the world's first 360° breathable waterproof 3D printed shoes, Bisca 360, developed by LuxCreo.
Different shoe companies have different preferences when selecting a 3D printing technology that corresponds best with their design and manufacturing needs. For instance, Adidas used DLS (Digital Light Synthesis) and partnered with Carbon, Nike works with EOS and Prodways for SLS (Selective Laser Sintering) incorporation. Meanwhile, LuxCreo used their own patented technology called Light Enabled Additive Production or LEAP.
Founded in 2016, LuxCreo provides ultra-fast large-scale additive manufacturing, and covers materials, software, and hardware elements of the production. Based in Silicon Valley and Beijing, LuxCreo Lab is an award-winning company and offers solutions in sectors such as athletics, medical, consumer goods, robotics, automotive, and aerospace. According to the company, its patent LEAP 3D printing process is 100 times faster (at 120cm/hour) than most of the conventional 3D printing technologies, and has better material properties.
Most companies who have incorporated additive manufacturing into the fabrication process of their footwear, typically, 3D print only the midsole part. Midsole is an essential element of a shoe, and when 3D printing enables it it to be personalized for a custom fit, orthotic needs, or style preferences of each individual customer, that is already innovative enough. However, with Bisca 360, LuxCreo have taken it a step further and 3D printed not only the midsole, but also the upper of the shoe, which makes it fully windproof and waterproof. To ensure the perfect waterproof quality, the upper is made from not one but three layers of a nano-fabric, the unique material called "AirMore multi-layer fabric" also enables free air flow in all directions.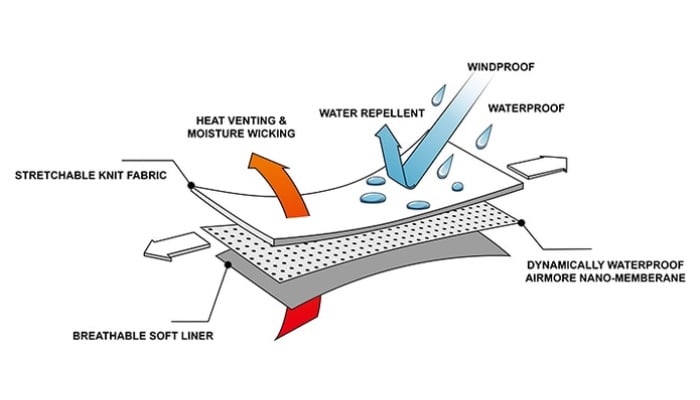 Bisca 360's 3D printed midsole offers much better resilience compared to other 3D printed midsoles – apparently, it has no compression loss over time, even after 1 million steps! Another remarkable element of the shoe is its open lattice structure, which would not be possible to create using the injection molding method. LuxCreo launched the Kickstarter campaign on Jun 30, and a couple of weeks later Bisca 360 has already earned more than $33,000, which significantly exceeds the initial hope for $5000. The shoe is presented as "business casual" which allows the company to target a wider segment of potential buyers. An important advantage of the Bisca 360 is its sustainability-oriented production. The ecological footprint in the fabrication process of the shoes has been notably lowered, decreasing  approximately 35% of waste in the supply chain.
What do you think about these 360° breathable and waterproof 3D printed shoes? Let us know in a comment below or on our Facebook and Twitter pages! Sign up for our free weekly Newsletter, all the latest news in 3D printing straight to your inbox!