A bioprinted ovary to fight sterility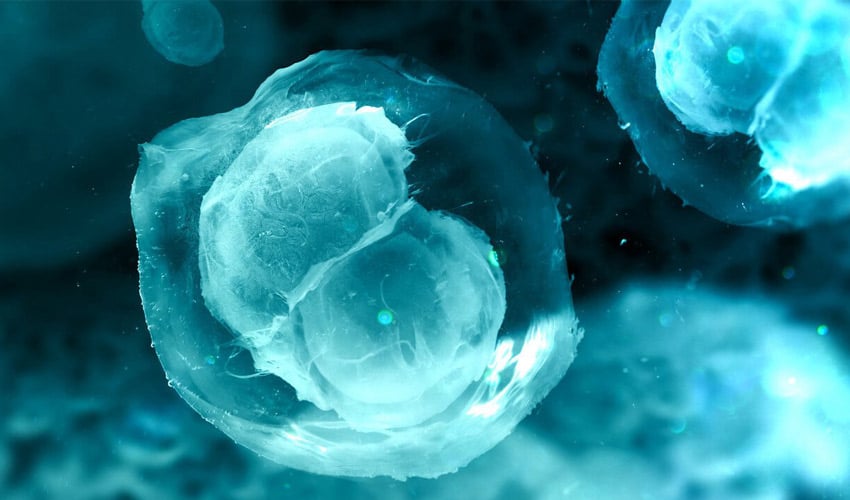 In May 2017, we told you about researchers from Northwestern University's mission to provide women with fertility issues a viable solution. Back then, they succeeded in implanting a bioprinted ovary in a sterile mouse, an interesting and promising first step. It would appear that the research has progressed well since, as the scientists were able to identify and map the location of structural proteins in a pig ovary, allowing them to create a bioink to bioprint the functional human ovaries.
Bioprinting is a method increasingly used in the medical sector to create cellular structures, with a clear goal: to design functional and viable human organs. Progress is being made gradually, nevertheless a breakthrough was achieved last year by a team of researchers in Israel that managed to bioprint a tiny heart, the size of a cherry. It should take a few more years before custom organs can be made but experiments around the world have been quite promising. This is the case too for this bioprinted ovary!
Bioprinted ovary to restore fertility and hormone production
The objective of the researchers is to use the structural proteins of the ovary to develop a bioprinted scaffold which can then be used in the creation of a biological scaffold. This could allow eggs and hormone-producing cells to develop. Dr. Laronda, one of the scientists leading the project, explains: "The structural proteins from a pig ovary are the same type of proteins found in humans, giving us an abundant source for a more complex bioink for 3D printing an ovary for human use. We are one step closer to restoring fertility and hormone production in young women who survive childhood cancer but enter early menopause as a late effect. There are still several steps to go and we are excited to test our new inks." Once implanted, the artificial ovary would be able to respond to natural ovulation signals, allowing pregnancy to occur.
The methodology used by the team could be used to identify other types of proteins, thus facilitating the creation of new bioinks for another organ. The researchers hope that their work will inspire others – in the meantime if you wish to learn more, you can find the research paper in Scientific Reports.
What do you think of these latest developments on this research? Let us know in a comment below or on our Facebook and Twitter pages!