Biomimicry in 3D Printing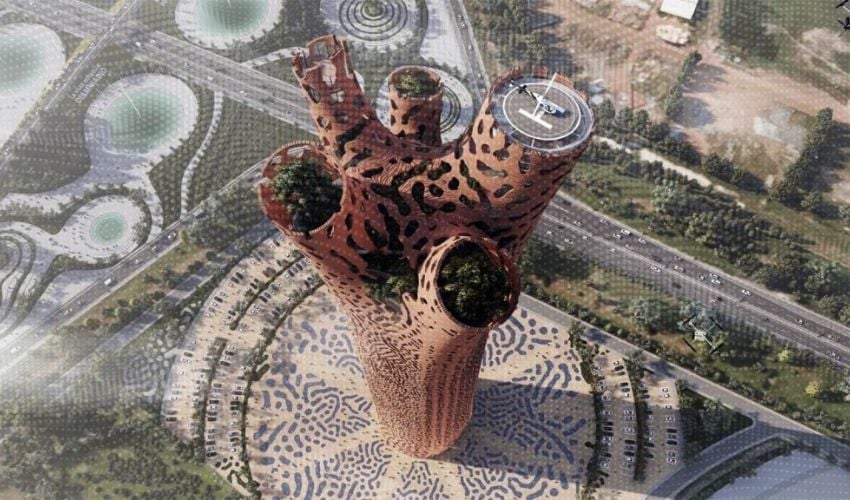 Nature has survived for over 4.5 billion years and has always been able to adapt to all sorts of situations, so why can't we do the same? Well in fact we can and 3D printing could be a method to do so. More specifically, biomimicry provides a solution to our problems without us even realizing, embodying Albert Einstein's famous words, "Look deep into nature, and then you will understand everything better." And it is certainly necessary considering that every day, new environmental problems are appear or worsening, such as climate change, deforestation, the death of a large number of species, the devastation of reefs and more. But what do we mean by biomimicry and what exactly is the role of 3D printing in all this?
What is Biomimicry?
The word biomimicry, also known as biomimetics, consists of bio, which means nature, and mimesis/mimicry, which means imitation. These terms refer to a way of learning from nature and incorporating its structures or solutions into human designs. This has previously been shown before, for example with the Fibonacci number, the golden ratio, or the wings of an airplane, which imitate birds. Even one of the most visited monuments in Spain, the Sagrada Familia, with its columns designed by Gaudí, imitates the structure of forests.
Moreover, there are many other inventions in which nature has been the greatest source of inspiration. Take Velcro for example. It was developed by its Swiss inventor because when he was walking in the countryside with his dog he got the barbs of thistles stuck in his pants and in the fur of the animal. And although at the beginning it was not very popular, NASA later used it in its space travels. Now, with 3D printing, biomimicry is easier than ever thanks to its ability to make complex geometries, making the sky the limit for many new projects.
The Role of 3D Printing in Biomimicry
As mentioned, already biomimicry and 3D printing are increasingly being combined, especially as new materials that are more natural are being developed and new patterns or structures are being introduced into the design of parts. More specifically, it is this ability to mimic nature in which 3D printing has a big role to play. Furthermore, this is applicable in a wide variety of industries such as architecture, consumer goods, and fashion.
One such example is the creation of a 3D printed biomimetic shoe using SLS technology and flexible TPE, a material that offers great comfort and flexibility. This original design, seen below, is reminiscent of roots and life. Another project is the salamander robot that can swim underwater or crawl as if it were a real salamander. It is called Pleurobot and was developed by the Federal Polytechnic School of Lausanne (EPFL) in Switzerland. The robot was created with 3D printed bones and motorized joints that mimic the movements of a salamander.
Lattice Structures in 3D Printing
But that is not all. The lattice structure, used a lot in 3D printing, is inspired by nature. You've probably seen this shape in many products, it reminds us of a honeycomb structure, and when applied in different projects, it has cushioning properties. For example, the famous sports brand Adidas used it in the 4DFWD shoes, which were 3D printed using Carbon technology and a 40% bio-based 3D printing material. You've probably also seen it in projects like a helmet for cyclists or a backpack with shock-absorbing mesh to provide greater comfort for people when carrying loads while hiking. In addition to providing more comfort, this method also uses less material and optimizes the overall weight of an object.
Finally, let's wrap it up with one last example which is also illustrated on the cover photo.  This impressive construction is called the "Tower of Life." It is located in Senegal and as you can see it imitates a baobab. The tower has an autonomous ecosystem in which it generates more energy than it produces thanks to its exterior structure that creates a microclimate, photovoltaic glass that generates electricity, a cistern in the foundations and a bioreactor capable of transforming organic waste into energy. The best part is that the entire tower is 3D printed with local soil.
Biomimicry is everywhere and 3D printing is a process that allows us to achieve it. If you would like to learn even more, you can find below a video about biomimicry in 3D printing.
What do you think of the role of 3D printing in biomimcry? Let us know in a comment below or on our LinkedIn, Facebook, and  Twitter pages! Don't forget to sign up for our free weekly Newsletter here, the latest 3D printing news straight to your inbox! You can also find all our videos on our YouTube channel.
*Cover Photo Credits: Technological Development Corporation, Biomimetic Architecture: the "Tower of Life" in Senegal.