Binder Jetting, the 3D Printing Technology That Transforms Production Methods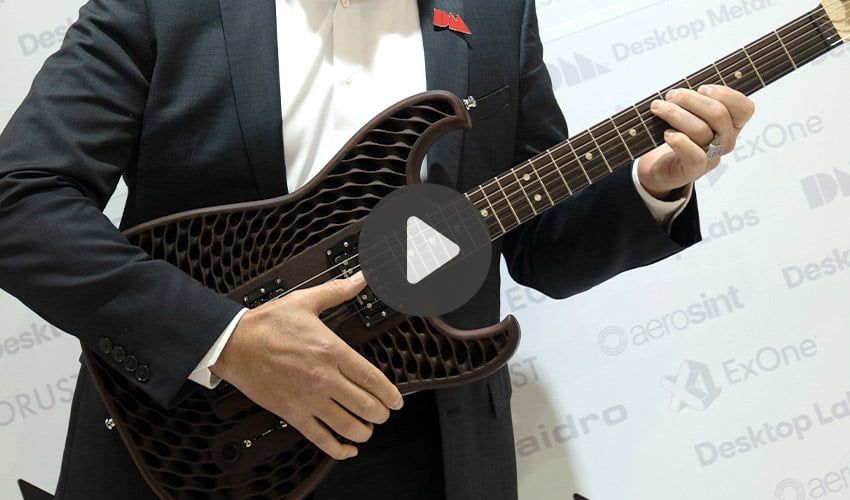 Binder Jetting is a 3D printing process that is becoming increasingly popular with additive manufacturing users. One of the players in this niche is Desktop Metal. The company is a global leader in Binder Jetting 3D printing and also has one of the largest global networks of DLP customers for polymers, both of which it sees as critical processes for mass 3D production. Desktop Metal's Team DM family of brands now offers 3D technology for metal, polymer, sand, ceramic, composites and wood.
At Formnext 2022, we caught up with Jonah Myerberg, co-founder and CTO of Desktop Metal, who told us more about the company's various development paths and the products on display at their booth. Among them, we can see 3D printers of wood but also of sand, with the S-Max Flex. Desktop Metal has also focused on resin processes with the Xtreme 8K and its range of FreeFoam materials. These innovations were made possible thanks to Desktop Metal's acquisition strategy, which included investments in ExOne and EnvisionTec, considerably expanding its portfolio of solutions:
What do you think of Desktop Metal's products? Let us know in a comment below or on our LinkedIn, Facebook, and Twitter pages! Don't forget to sign up for our free weekly Newsletter here, the latest 3D printing news straight to your inbox! You can also find all our videos on our YouTube channel.