Binder Jetting and Refractory Materials: A Winning Combination for the Nuclear Reactors of Tomorrow?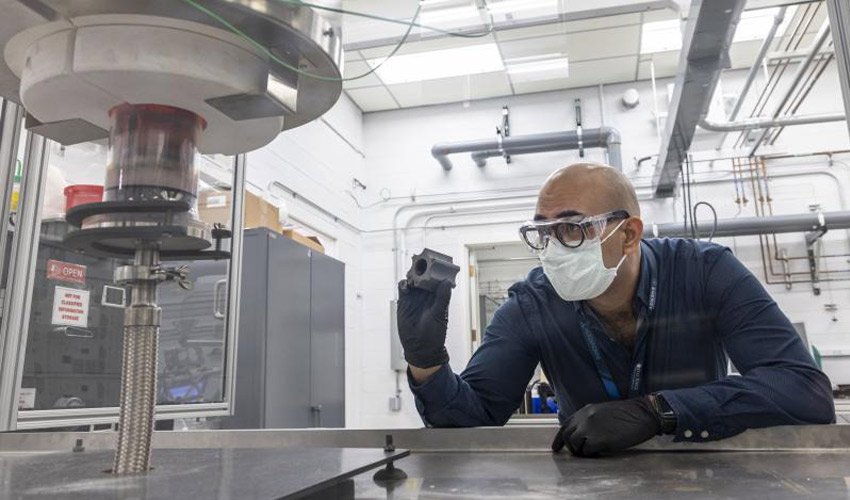 Ultra Safe Nuclear Corporation (USNC) is a U.S. company specializing in nuclear energy. Recently, it signed a partnership with Oak Ridge National Laboratory (ORNL) to use its novel additive manufacturing process to design certain components for nuclear reactors. It will use binder jetting and refractory materials, which are highly resistant to extreme heat and degradation, to create complex shapes quickly and cost-effectively.
USNC has developed a thermal and electrical reactor called the Micro Modular Reactor (MMR). Still in the approval process in the United States and Canada, it is the first reactor to be commercialized that will operate using the principle of nuclear fission. In order to accelerate the development of its products, USNC is turning to additive manufacturing and more specifically to the capabilities offered by ORNL, which is already a major proponent of 3D technologies for the nuclear industry. The laboratory is indeed at the origin of the "Transformational Challenge Reactor Demonstration" (TCR) program, which aims to imagine more efficient energy systems, notably through additive manufacturing.
The USNC Will Rely on Binder Jetting
The USNC explains that it is used to using silicon carbide to design the core components of its reactors. This is a ceramic known for its resistance to very high heat and radiation, but its machining remains very complex and expensive if you want to design complex geometries. However, by using additive manufacturing, and more specifically a binder jet process combined with chemical vapor infiltration, the USNC should be able to overcome these constraints. In addition, the 3D printing method developed by ORNL would be compatible with refractory materials, which are known to resist extreme temperatures and degradation. Kurt Terrani, executive vice president of the USNC, added, "This is the holy grail of additive, that you can do things faster, that are in geometries that were previously very difficult or impossible with conventional manufacturing methods." It's not known, however, which components are planned to be printed.
One thing is certain, the U.S. company has plans to locate a new pilot fuel fabrication facility in the technology park next to the Oak Ridge lab, proof that it is banking on the benefits of additive manufacturing. Francesco Venneri, USNC CEO, concluded, "Proximity to the lab and its world-class scientists and facilities allow us easy access to expertise in reactor core technologies and additive manufacturing, as well as the latest in radiation, fuels and materials research, all of which benefit USNC's commitment to bring safe, reliable and secure nuclear energy to world markets."
You can find more information HERE. What do you think of this use of binder jetting and refractory materials to create nuclear power? Let us know in a comment below or on our Linkedin, Facebook, and Twitter pages! Don't forget to sign up for our free weekly Newsletter here, the latest 3D printing news straight to your inbox! You can also find all our videos on our YouTube channel.
*Cover Photo Credits: Carlos Jones/ORNL, U.S. Dept. of Energy