How Concrete Formwork Filament Can Push the Limits of Architecture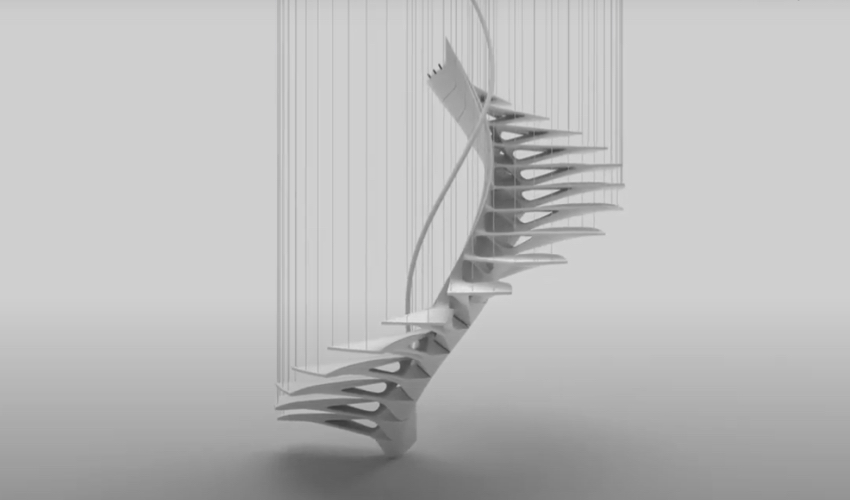 As art imitates life, and life, art, architecture as a typically large scale and public art form, has the capacity to both represent and influence cultural eras. It is through architecture that creators, transforming its design language, are able to redefine the world around us. Architecture's potential as such a tool is impeded so far as potential construction complexity is limited. This is a frequently occurring issue when it comes to the use of conventional formwork solutions. As such, BigRep and Forward AM have decided to expand their partnership, by joining forces again to leverage the synergies between their main areas of expertise, (Virtual Engineering, Additive Manufacturing, advanced material development, and large-format printing), with 3D printed concrete formwork.
The molds used in concrete construction, also known as formwork, can account for 40-60% of a total budget. This number only rises in cases where the project requires the production of concrete shapes. Moreover some shapes are too complex to produce with formwork at all. For example, designs including organic geometries, double-curved surfaces, and cavities are simply not feasible to produce without 3D printing. Otherwise they require highly skilled laborers to build custom formwork at high costs, taking long lead times and producing an unnecessary amount of material waste.  
Dr. Sven Thate, Managing Director of BigRep commented on the expanded partnership between the two companies saying, "We are excited to work with Forward AM to bring more solutions to the architecture and construction industry." He continues, "Our customers are seeing huge gains in terms of cost and speed thanks to our large-format machines and the new CONCRETE FORMWORK filament. Our solutions are opening the doors to many new possibilities." Possessing up to 1 cubic meter in build volume, BigRep 3D printers are able to produce large and complex formwork, at up to three times the speed and a fraction of the cost of traditional manufacturing methods. 
Now, with their new CONCRETE FORMWORK filament, made possible by the company's partnership with Forward AM, BigRep are inviting customers to explore the benefits of 3D printed formwork. This is reflected in the statement made by François Minec, Managing Director BASF 3D Printing Solutions: "At Forward AM, we developed a highly dimensionally stable, rigid formwork material, especially tailored to work seamlessly on the BigRep's large-format 3D printers. We are excited to be able to deliver this ready-to-use, end-to-end fabrication solution for bespoke formwork". 
If you want to find out more information you can read the full press release HERE. What do you think about BigRep and Forward AM's CONCRETE FORMWORK ? Let us know in a comment below or on our Facebook, Twitter and LinkedIn pages! Sign up for our free weekly Newsletter here, the latest 3D printing news straight to your inbox!
*Cover photo courtesy of BigRep