The Best Large FDM 3D Printers of 2019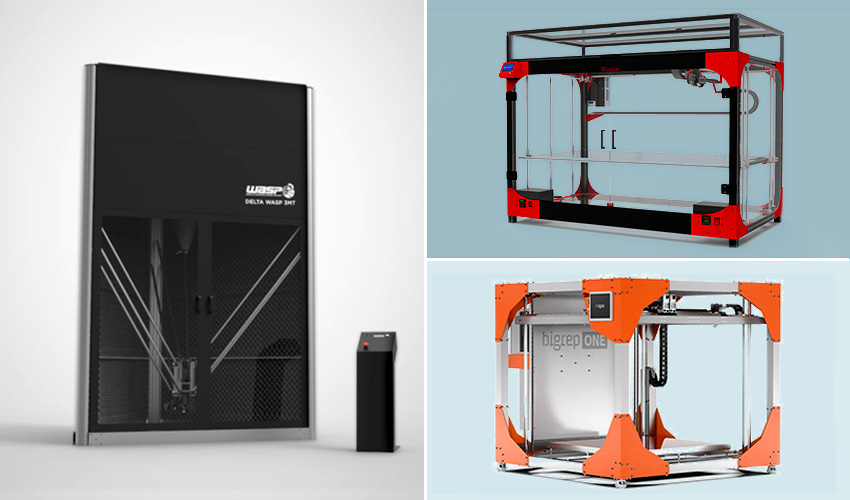 Back in October 2018 we compiled a ranking of the best large volume 3D printers under $ 5,000. Over the last few years, we have seen manufacturers offer bigger and bigger 3D printers. Therefore, we thought we would present a new list of the best large FDM 3D printers of 2019 aimed, this time, at industry professionals.
1. The Box from BLB Industries
The Box from BLB Industries is the largest 3D FDM printer of our ranking with a printing volume of 1500 mm x 1100 mm x 1500 mm. News came out last January that it had been capable of 3D printing doors and windows for a Swedish company. The Box uses FGF (fused granular fabrication) and granulates to reduce material costs and it also has a heated build plate. It has interchangeable extruder heads for varying resolution. Its price is above $50,000.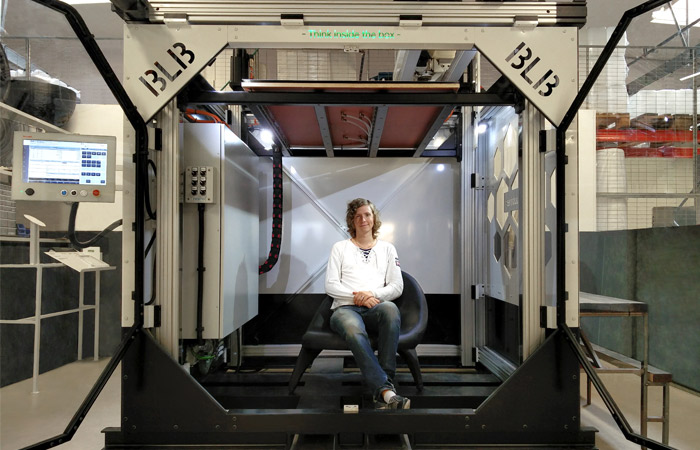 2. The T3500 from Tractus3D
The Dutch manufacturer has developed a range of industrial, large volume 3D printers, the largest one is the T3500. It has a printing volume of 1000 mm x 1000 mm x 2000 mm and a speed of 300 mm a second. It possesses a heated bed that can heat up to 100°C which means it's compatible with PLA, ABS and all other plastics – apart from thermoplastics ( > 300°C). It has a 7-inch colour touchscreen which enables users to access 4 GB of internal storage and control the 3D printing process. A dual extruder is an option for the T3500. Additionally, the nozzles heat up to 300°C. Its price starts at $40,500 (34,500€).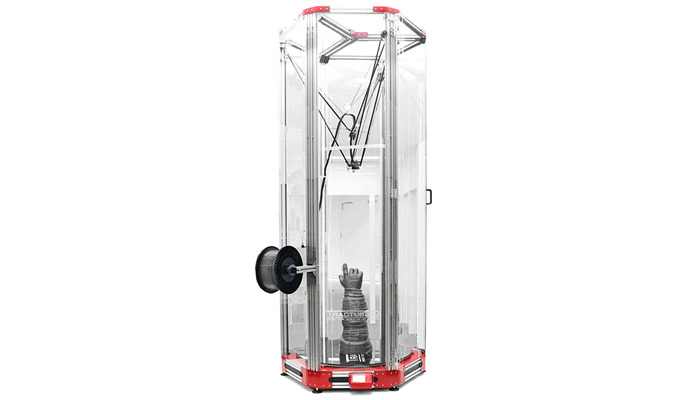 3. The Atlas from Titan Robotics
Titan Robotics is an American manufacturer that produces the Atlas machine. It offers a printing volume of 1067 mm x 1067 mm x 1220 mm. It is compatible with plastic granulates and filaments such as TPE, TPU, PLA, etc. The Atlas printer would potentially be three times faster than its competitors and would reduce by ten times its production time. It possesses a heated build enclosure that can rise up to 85°C, whilst its print bed can go up to 175°C. The Titan Robotics Atlas costs more than $100K.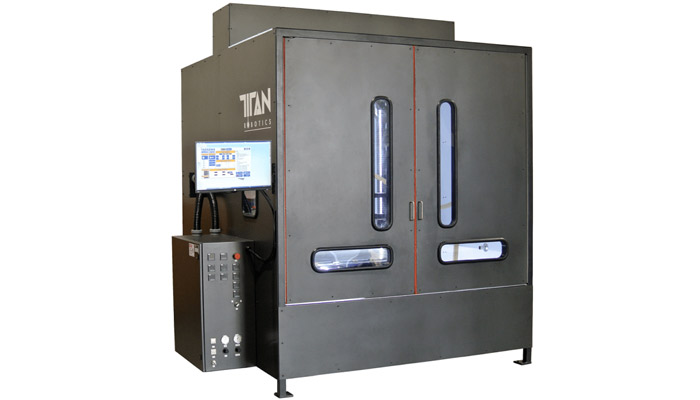 4. The Delta WASP 3MT Industrial from WASP
The Delta WASP 3MT Industrial, belongs to the Italian manufacturer WASP, responsible for large format 3D printers, including the Crane WASP, its modular 3D printer for construction. In addition to its commitment to housing development, this brand is also committed to large-scale FDM technology. Your Delta WASP 3MT Industrial is a 3D printer with an enclosed camera that avoids vibrations and errors in printing. It is capable of printing with materials such as PLA, ABS, PETG, as well as printing from pellets. It has a print volume of 1000mm x 1200mm, and can be purchased for a price of € 22,000 ($25,200).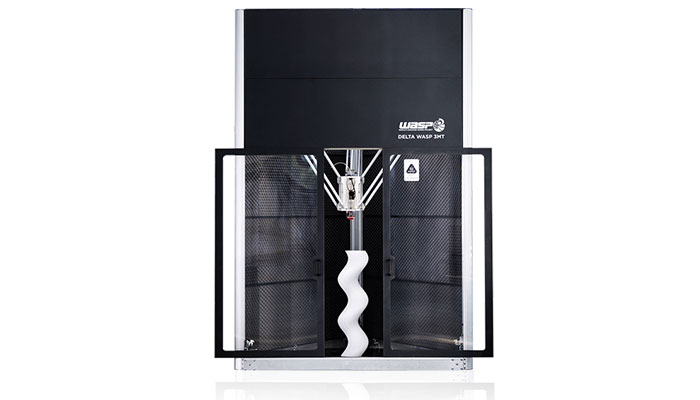 5. The BigRep One from BigRep
BigREP is a German manufacturer that became known in 2014 as a specialist in the development of large-scale 3D printers, with the launch of the first version of its BigRep One. From this first launch, the brand has been developing and innovating your 3D printers, that's how the BigRep One V3 arrived. 3D cast deposition printer with a printing volume of 1005 x 1005 x 1005 mm, has a double extruder and is capable of printing on materials such as PLA or PETG. It is in the market for a price between € 15,000 and € 50,000 ($17,200 and $57,250).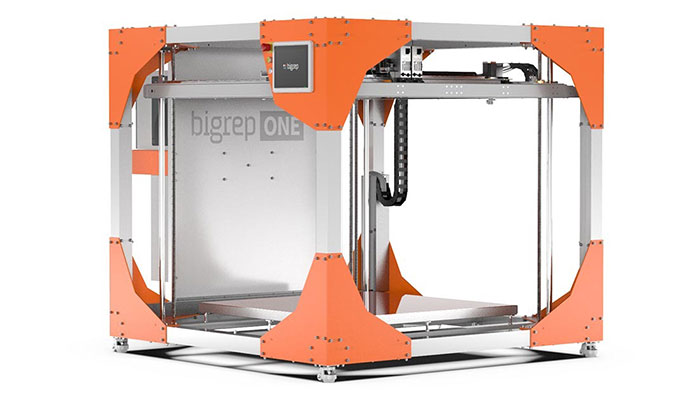 6.
The Tobeca 1000 from Tobeca
Tobeca is a 3D printer that belongs to the French manufacturer of the same name. The Tobeca 1000 is a 3D double extrusion printer that has a print volume of 1600 × 1600 × 2000 mm. The 3D printer has a closed chamber that can reach 80°C, in addition to extruders capable of reaching up to 300°C, which opens the possibilities printing with materials such as polycarbonates or filaments with carbon fiber base. It has a heated tray that reaches 150°C. You can find the printer is on the market for around € 50,000 ($57,250).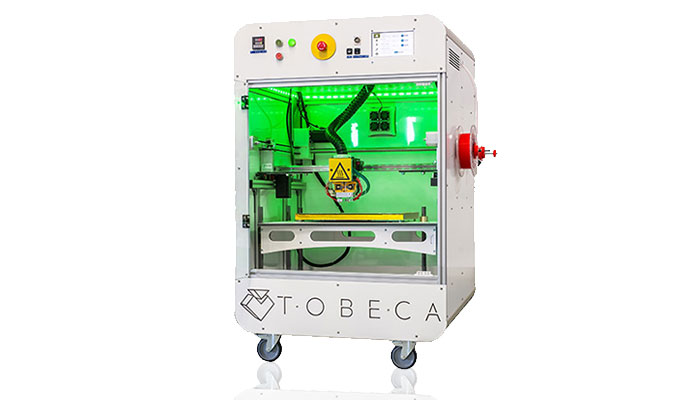 7. The Extreme 200o from Builder
The 3D printer Extreme 2000 of the Dutch company Builder offers an impressive print volume of 700 x 700 x 1,820 mm in a closed housing. During printing, the heating platform reaches a temperature of up to 60°C and an integrated camera allows control during printing. The FDM printer has automatic levelling and filament detection, making it much easier to use. With two extruders it can achieve a layer resolution of 0.05 to 0.06 mm and print various materials such as PLA, PET and flexible materials. It is available on the market for 25.000 € ($29,000). To compare different printers from the company Builder you can choose to use our comparator.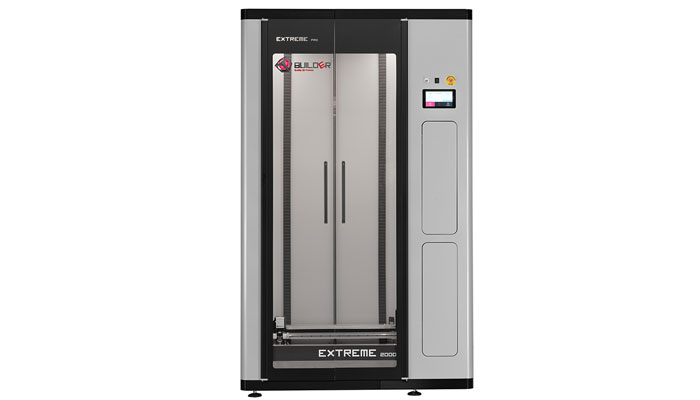 8. The Workbench from 3D Platform
The Workbench of the American company 3D Platform offers more than just a 3D printer. The double extruder, with a construction volume of 1000 x 1000 x 500 mm, can be extended by a workbench, which offers space for your tools and utensils and should simplify the work. Furthermore, the FDM printer has a heating platform and a control screen for easier operation. In addition, the large-format printer offers a layer resolution of 70 microns.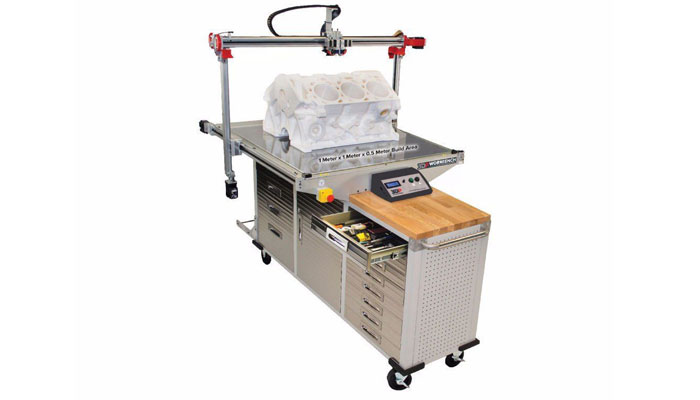 9.
The X1000 from RepRap
With the X1000, German RepRap offers a large format, industrial 3D printer with a construction volume of 10000 x 800 x 66 mm. Furthermore the machine has a double extruder, which can be heated up to 290°C each. The aeration system is intended to produce a high-quality print result. Furthermore, the FDM printer offers a closed housing with automatic calibration, a heating bed and a large touch screen for operation. It is available from approx. 57,000 € ($65,000).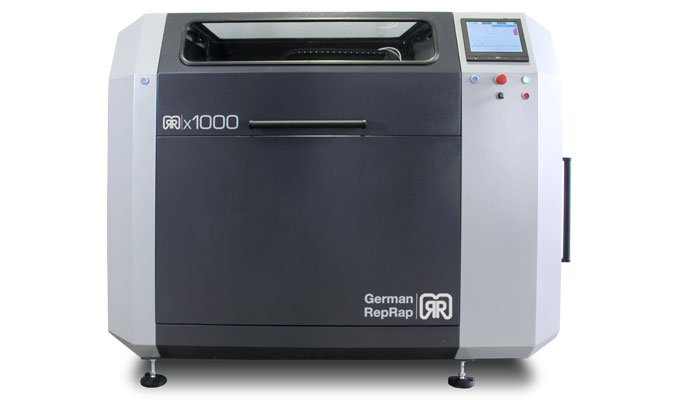 10. The Modix 120 X from Modix
Modix from Israel is behind the development of the 120X. This big volume 3D printer is based on its smaller version: the Big60 V2. It is also unique in the way that you can start with the Big60 and later upgrade it to the 120X so it is an expandable machine you are offered. The 120X has a print volume of 1200 x 610 x 610 mm. You can choose to get it with either a single or dual print head and it has an automatic bed leveling system in place with 100 probing points. With premium components the 120X large scale 3D printer is available from $ 6000 + shipping. It can be purchased directly from the manufacturer's website HERE.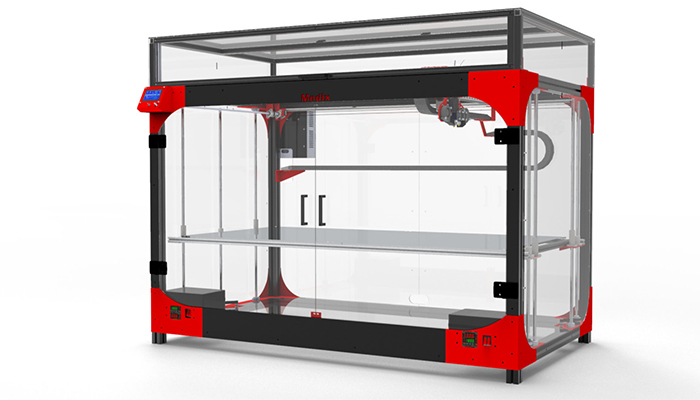 11. The Gigabot XLT 3+ from re:3D
The Gigabot XLT 3+ is manufactured and sold by the US manufacturer, re:3D. It's a large volume 3D printer available as an assembled piece or a parts' kit. With this machine re:3D have expanded the size of the build volume to 590 mm x 760 mm x 900 mm. The Gigabot XLT 3+ features a heated print bed, able to heat up to 100°C. Also, its dual extruder nozzles are able to heat up to 300°C. Its starting price is $16,995.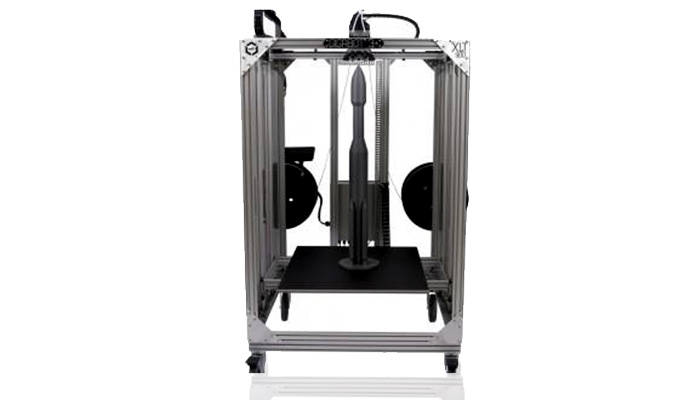 12. The DT60 from Dynamic Tools
The DT60, manufactured by the Spanish Dynamic Tools, has a dual head (IDEX) that allows working with different materials in one piece. The double independent head of the DT60 also allows to manufacture two pieces simultaneously making the production process quicker. It can work with multiple materials (flexible materials and materials with technical properties beyond ABS). The printer can change between filaments automatically. It is equipped with an onboard camera that enables users to monitor their 3D prints from a distance. In case of a power outage, the 3D printer will be able to resume its prints. The maximum temperature of the printing surface is 150°C and of extruder is 500°C. The printer has a printing volume of 600 mm x 450 mm x 450 mm.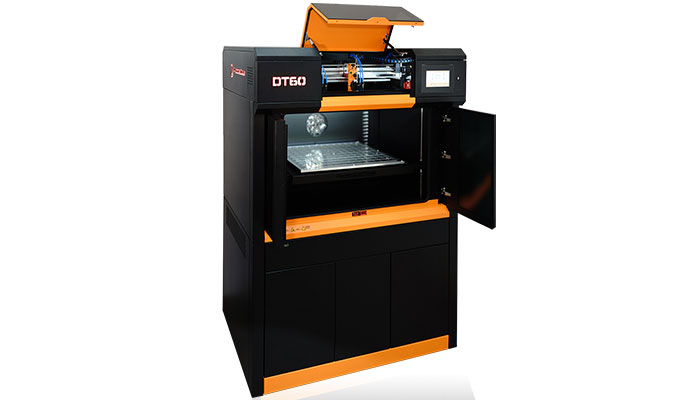 Let us know if you found this ranking useful and if you would like to see some more like this on our Facebook and Twitter pages! Don't forget to sign up for our free weekly Newsletter, with all the latest news in 3D printing delivered straight to your inbox!