What are the best 3D startups of 2019?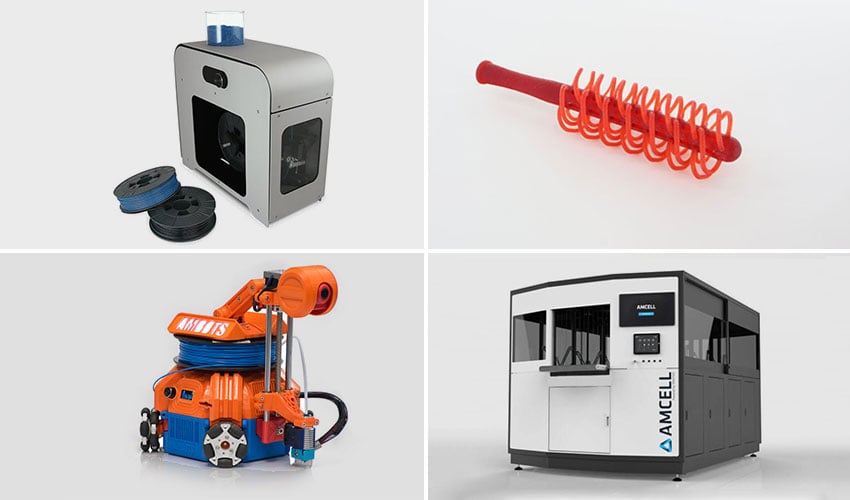 Throughout the year the 3Dnatives team has followed some of the most disruptive companies in the field of 3D printing. In our #3DStartup series, once a month, we interview startups that have come out of the mold thanks to their machines, technologies or applications, and the time has come to celebrate their achievements. So for today, we've compiled the list of the 12 3D startups of 2019 that could shape the additive manufacturing world of tomorrow. We invite you to vote for your favourite company, and below you will find a recap of our 12 startups!

January – Spare Parts 3D, the digitization of spare parts
One of the great benefits of additive manufacturing is the ability to digitalize spare parts, and thus diminish, if not end stocking. This is where the French startup Spare Parts 3D saw an opportunity. Paul Guillaumont, founder of the company, developed 3D software to digitize spare parts at an industrial level, facilitating 3D printing of these digital files. The goal of the startup is to create a production network of parts in more than 70 countries around the world, and thus end stocks. This initiative will make it easier to achieve digital stocking of parts in order to reduce costs and environmental impact.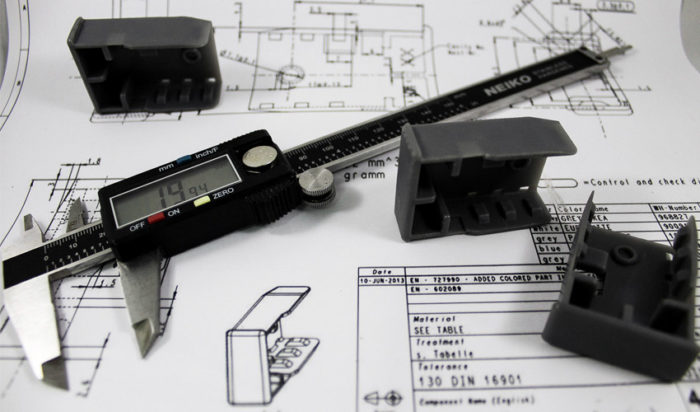 February – Spectroplast, 3D printing with silicones
Spectroplast is a company founded in 2018 as a spin-off from ETH Zurich. It has been chosen as one of the 2019 3D startups for developing a high precision silicone 3D printing process. Silicone is a biocompatible material used in multiple applications from sealants to medical implants. This young company develops its materials based on commercial silicones and seeks to meet the needs of each customer, these materials are compatible with SLA and DLP 3D technologies, based on a principle of photopolymerization.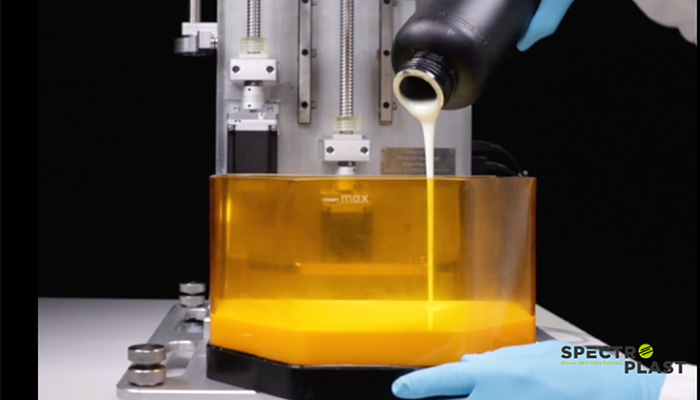 March – Colossus, a BIG 3D printer
During Formnext 2018 edition, Colossus presented its 3D printer inside a container concept. This machine, considered one of the largest in the world, is based on FFF technologies and seeks to reuse plastic waste to turn it into huge 3D models. Without a doubt, an application that combines 3D printing and sustainability, and which has been very well received. The Belgian-based company already has 3 different large-scale machines.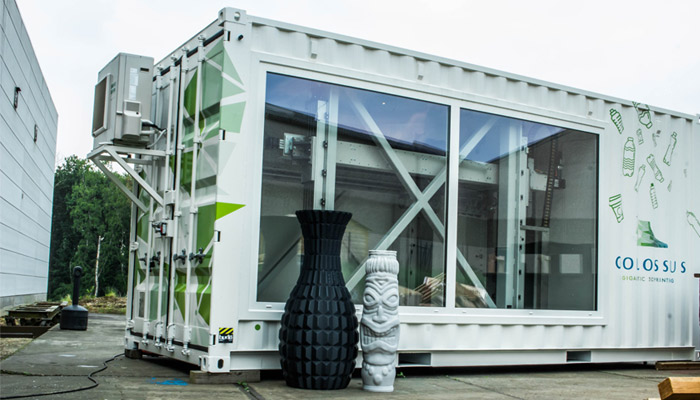 April – Voxel8, multi-material 3D footwear
Voxel8 is an American company that develops multi-material 3D printing solutions for the sports industry. Thanks to its ActiveMix® and ActiveImage® technologies, the company is able to manufacture with high performance reactive elastomers, an extremely wide range of materials with different properties, such as full digital color materials, in a single print. These new technologies have been integrated into a system we call ActiveLab® Digital Fabrication System, which has been very well received in the development of sporting goods.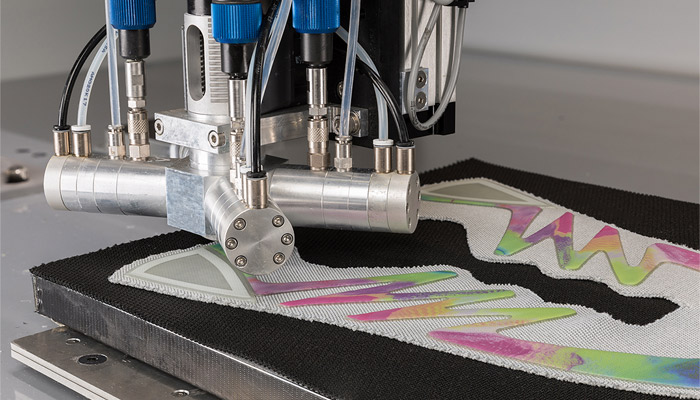 May – Glassomer, glass 3D printing
Headquartered in Germany, Glassomer is the first company to successfully 3D print glass. They have created nanocomposites called Glassomers, which contain a high proportion of glass powder and a binder, this binder is a photocurable resin, which allows 3D printing of the material with commercial resin 3D printers. The technology can be used to manufacture highly integrated microfluidic chemical reactors or to produce compact optics. It is even used in the field of medical technology, automotive industry and jewelry.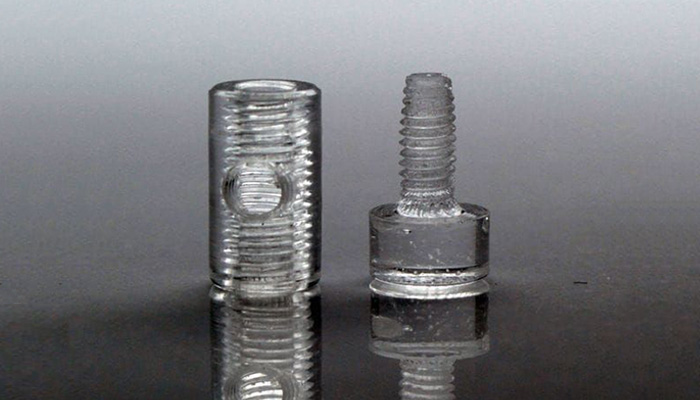 June – Bone3D, 3D printing in surgery
Bone3D is a French company specializing in the development of customized surgical guides and surgical simulators for physicians facing an operation with complications. Using technologies such as sterolithography or Material Jetting, this company develops models that allow the medical industry to prepare surgeries with greater precision, to ensure the success. These applications undoubtedly reinforce the growth of 3D printing in the medical sector with an annual growth rate of 35%.
July – AMBOTS, the swarm of 3D manufacturing robots
AMBOTS is a company that has developed the so-called "swarm 3D printing", thanks to the use of robots programmed to work and print in teams. This US-based company, which originated at the University of Arkansas, develops so-called collective autonomous manufacturing with the help of programmable robots, which can have different printing capabilities and coordinate to work cooperatively. Currently, robots can only be produced with FDM technology, but it is expected that more possibilities such as CNC machining or screwdrivers will be added in the near future.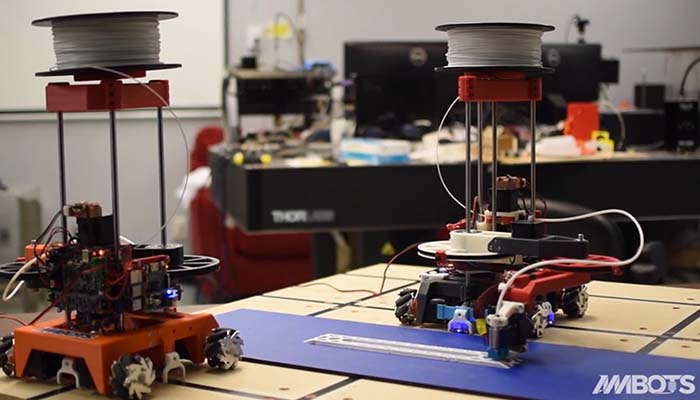 August – 3devo, from plastic waste to 3D filaments
3devo was launched in 2016 in the Netherlands, its main goal is to reuse plastic waste and turn it into 3D filament. To achieve its goal the team created 3 machines: the Shr3d, a shredder that converts plastic waste into granules; the Filament Maker, a machine that from the granules can create customized filaments; and finally, Airid, a system that dries the filament to ensure the quality and functionality of the materials. This project is expected to be adopted by multiple companies to reduce waste.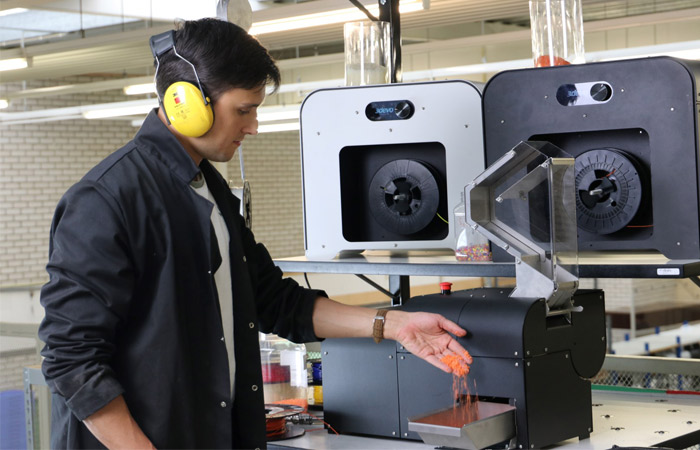 September – 3DNextech, controlling the 3D printed finish
3DNextech is the Italian company behind the development of 3DFinisher, a desktop machine developed to improve the post-treatment of parts created with FDM technology. This machine achieves not only waterproof, shiny and resistant parts, but also increases the mechanical capabilities of these parts. The machine's technology is based on a chemical process in which the parameters of the part and the chosen finish are controlled in a sealed chamber, without the need to touch the chemical agents at any time, which also allows it to be operated remotely.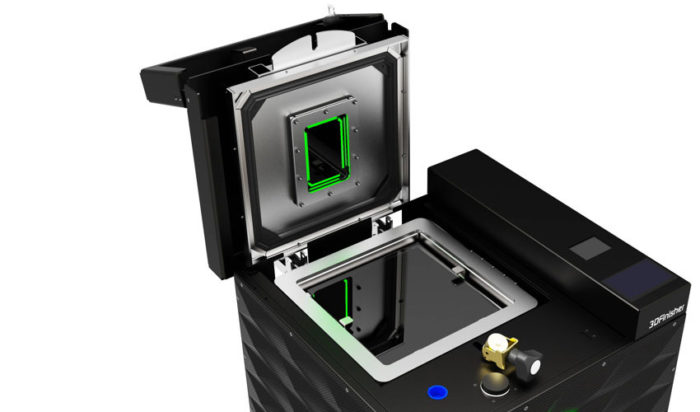 October – Inkbit, additive manufacturing with artificial intelligence
In October Inkbit was selected as one of the best 3D startups of 2019. This American company, a spin-off of MIT, has developed an industrial 3D printer that incorporates vision and artificial intelligence, to manufacture with multiple materials high precision parts. The incorporation of "eyes" and a "brain", as its creators call it, allows it to scan each layer and auto-correct its errors in real time, in addition to predicting the behavior of the materials with which it manufactures. This milestone in the industry will allow for increased production and the incorporation of more automated machines.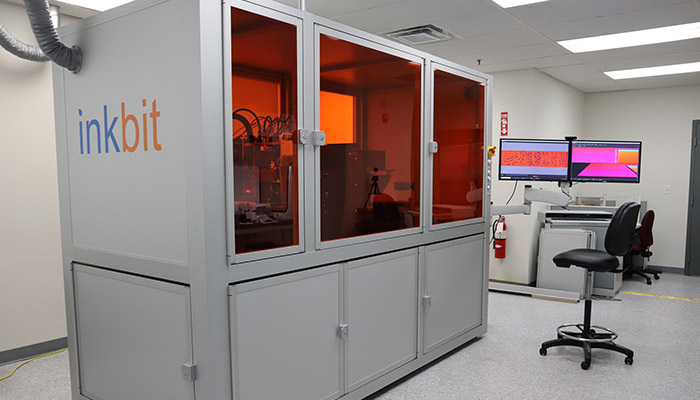 November – Andiamo, manufacturing platform for orthosis
Andiamo is a London-based startup that develops custom orthoses in collaboration with hospitals thanks to its 3D printing and Artificial Intelligence platform. The great medical benefits of this initiative are the speed with which these medical devices can be achieved and the cost savings in their manufacture. For the development of an orthosis on its platform, a CAD/CAM system is initially used, the AI is used at this point to scale the design to achieve the best fit to the patient. In addition, doctors can evaluate the orthosis in any browser thanks to the platform.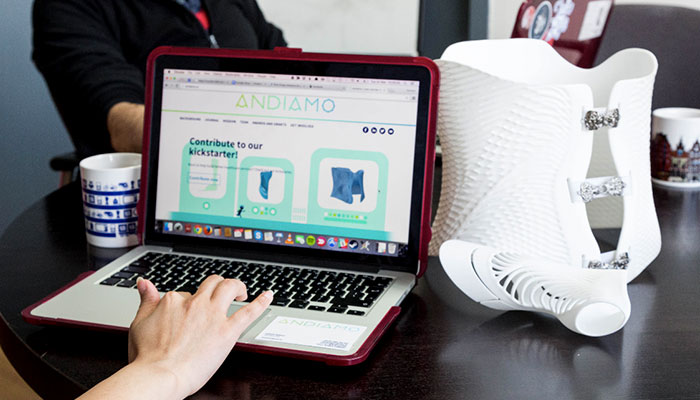 December – TRIDITIVE, additive manufacturing in series production
A year ago, TRIDITIVE presented its additive manufacturing solution AMCELL, a 3D printer designed for mass production with polymers and metals. Its solution allows 24/7 serial production, thanks to its scalable modules, which can be adapted to the needs of each company. Its AMD (Automated Multimaterial Deposition) technology allows to print metals through a process similar to MIM/ FDM, where it is manufactured with extrusion of material, later going into a sintering process to obtain a 100% metallic part.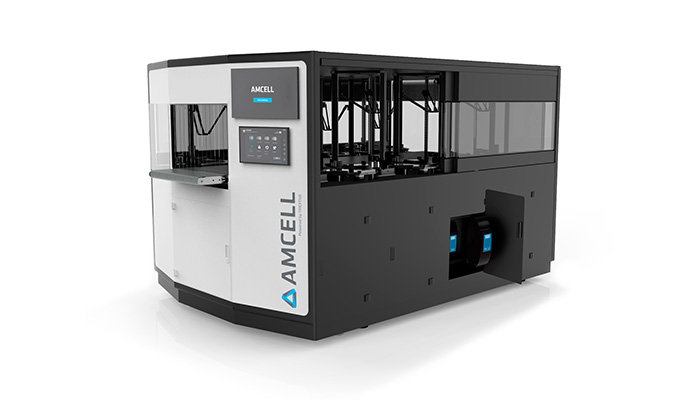 As you can see there has been a wide range of #3DStartups in 2019. Give us your opinion of which one is the #3DStartup of the year by leaving your vote in the #3DStartup of 2019 poll.