Bentley is Expanding its 3D Printing Capabilities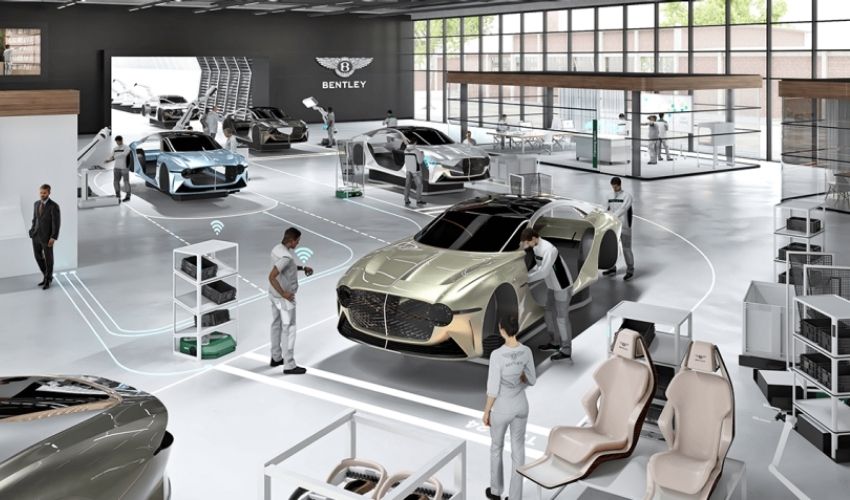 UK-based Bentley Motors Limited, a manufacturer of luxury cars and SUVs and a subsidiary of the Volkswagen Group since 1998, has announced a £3 million investment in its 3D printing facility, based in Crewe, England. The ultimate goal of the investment is to print vehicle components and enhance further customization in customers' cars. In 2021, Bentley applied additive manufacturing in a wide range of applications, ultimately producing more than 15,000 components. This fact, along with the investment, proves the luxury automakers commitment to AM.
Not to mention, such an investment in 3D printing is yet another example of Bentley's vision to create a long-term sustainable business model and remain at the forefront of technological progress. The fleet of 3D printing systems at the Crewe factory consists mainly of the latest generation of industrial FDM (for advanced plastic polymer extrusion) and PolyJet (jetting material for multi-material models) machines from Stratasys, with at least one HP Jet Fusion 5210 printer (for PBF polymer with nylon and TPU materials).
As you know, additive manufacturing systems convert 3D CAD models into physical components and are recognized as one of the fastest developing technologies in the world. And thanks to it, Bentley's innovative research and development team has already identified a wide variety of printable items. This includes everything from job-assisted tools for manufacturing to lightweight sanding blocks in Bentley's iconic woodworking shop. They have also created the precise tooling needed to manufacture parts for the Bentley Blower Continuation model, and even provided face shields to the healthcare sector in the wake of the COVID-19 pandemic.
The state-of-the-art 3D printer equipment installed enables a 50 percent savings in part costs and, by operating around the clock, the facility is able to produce thousands of components in more than 25 different material options without the need for outsourcing. In addition, the staff at Bentley are offered training in 3D printing to understand how they can benefit from using this process in their work.
Peter Bosch, a member of Bentley's manufacturing team, added, "Bentley's approach to additive manufacturing is industry-leading and the facility is quickly becoming a cornerstone of our 'Dream Factory' ambitions. One of the key benefits is that it is efficiency led, cutting down on the cost and complexity of a myriad of jobs." He continued, adding "This latest investment is also making a significant impact with our colleagues from across the company, helping to create advanced assisted tools to drive continuous improvement throughout manufacturing processes. As we look to the future, there really is huge potential to where this advanced technology can progress, including having a greater ability to personalise parts for our customers and further enhancing the individualisation programme offered on every car." You can find out more HERE.
What do you think of this large, 3D printing investment by Bentley? Let us know in a comment below or on our Linkedin, Facebook, and Twitter pages! Don't forget to sign up for our free weekly Newsletter here, the latest 3D printing news straight to your inbox! You can also find all our videos on our YouTube channel.