Bentax to Integrate 3D Printed Parts in Coffee Machines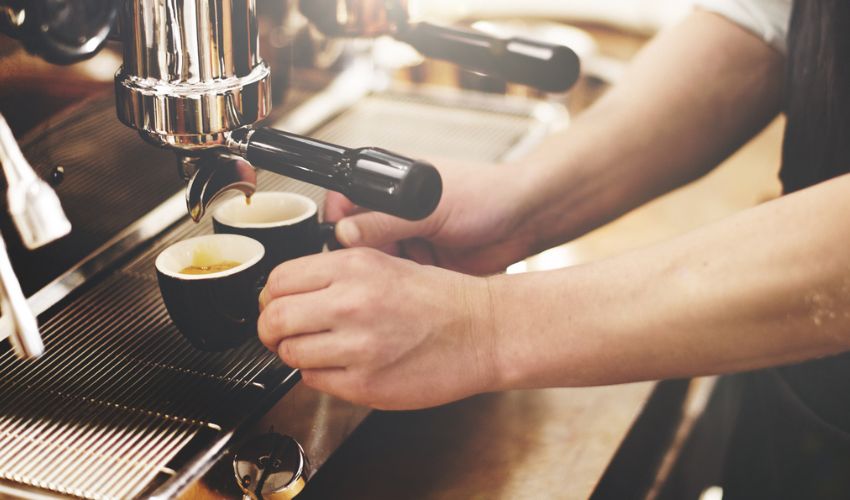 Finding the perfect coffee for your home can sometimes be difficult, but finding the right coffee machine can be even more difficult especially if your favorite breaks. Luckily, Bentax, a Danish company offering a number of solutions to coffee lovers, however hopes to change this. As individual parts of beloved coffee machines can break, the coffee giant has teamed up with the Danish Technological Institute to see how 3D printing can be used to repair broken parts, especially worn-out milk pumps.
Thanks to the use of additively manufactured metal spare parts, Bentax is hoping to benefit from a more cost-effective production and manufacturing method. In fact, in a MADE materials demonstration project supported by the Danish Technological Institute, they see it as an opportunity to also reduce waste thanks to additive manufacturing, as it allows them to reuse expensive and already heavily worn breast pumps, for example. Instead of throwing these parts away – as they were used to doing in the past – the question at the beginning of the research was how to recycle these old discarded parts and give them a new life. Anders Myrup, technical project manager at Bentax, explains, "Initially, the aim is to pump some life into the broken pumps so that we can recycle them. In the long term, we would like to be able to make the spare parts rather than buying new pumps from the supplier, and we would also like to achieve a longer durability and a lower price compared to a new pump."
Coffee Machines Get New Parts With 3D Printing
The manufacture of parts or even entire coffee machines is probably considered a traditional craft, but what happens when this meets modern 3D printing technologies? In the course of the research project, Bentax looked at those milk pumps that statistically suffer from wear and tear, because the small gears that are inside the housing of the latter cut into it over time, leaving traces prevent the pumps from delivering the desired result. And this is where additive manufacturing comes in: after the entire milk pump was scanned and then measured at the Danish Technological Institute, a completely identical digital copy was thus made and 3D printed in stainless steel. After its post-processing, testing began, with the gears here being manufactured using CNC milling and PEEK. To increase durability, Bentax explained that the individual components of the parts had to be surface treated with chromium nitride.
After the research trials in terms of 3D printing, Bentax now is entering the test phase, which is expected to last over 15 months. This will involve installing and monitoring the entire milk pump in customers' coffee machines. Myrup continues, "We don't stop here, even though the project is over and we don't yet have all the answers, because the project has shown that 3D printing makes sense. Here and now it's a huge success, and we're quite satisfied with where it is in terms of price, so we're ready for the next round with 3D printing, and then it's a fantastic story for us to be able to tell our customers." Bentax already has plans underway for other components it hopes to manufacture using 3D printing technologies in the future. Anders Myrup concludes, "We see many more possibilities now, also beyond the parts we put into the machines. It could be specially designed tools or adapted holders and hooks for the work tables in the workshop, so that we can optimize our processes – and this is derived from this project." For more information on this case study from Bentax and their coffee machines, click HERE.
Would you buy a coffee maker from Bentax with 3D printed parts? Let us know in a comment below or on our Linkedin, Facebook, and Twitter pages! Don't forget to sign up for our free weekly Newsletter here, the latest 3D printing news straight to your inbox! You can also find all our videos on our YouTube channel.