BEAMIT Has Produced Parts Using Additive Manufacturing for NASA's Cygnus Program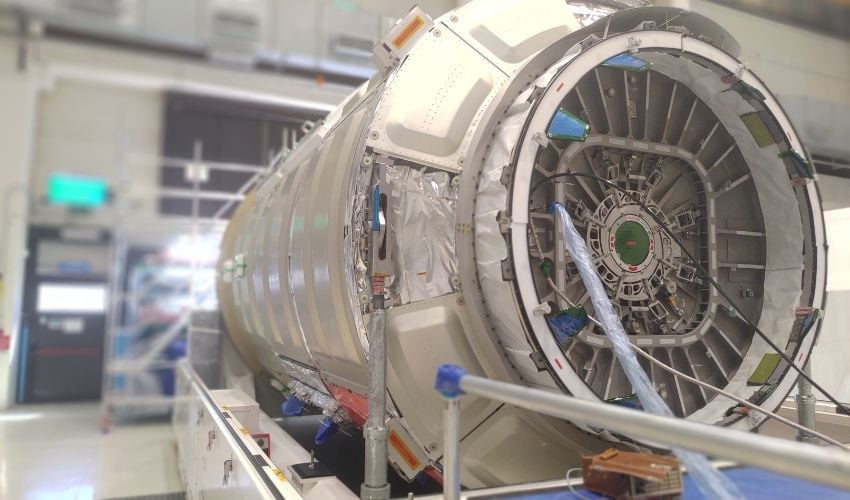 Italian company BEAMIT, a leading Italian service bureau and supplier of Metal Additive Manufacturing solutions, has announced that it will supply NASA-qualified AlSi7Mg 3D printed parts for the International Space Station (ISS). More specifically, the company will participate in the Cygnus program that aims to supply the ISS and advance space exploration. The move continues to highlight NASA's commitment to metal additive manufacturing in particular, especially for projects in outer space.
The Cygnus program is a project that enables the refueling of the ISS via spacecraft that have regularly carried cargo essential to its operation since 2013. These ships have enabled the successful completion of essential scientific experiments at the space station, significantly increasing the ability to conduct new investigations in zero gravity and paving the way for the revival of space exploration, including for future missions to the Moon and Mars. Missions also include those studying the use of 3D printing in space, including looking into the use of rock and soil found on the surface of planetary bodies, such as the Moon, notably testing if it would be able to make shelters.
As part of this project, BEAMIT was able to provide essential 3D printed components using Laser Powder Bed Fusion. These are AlSi7Mg components that are NADCAP-certified and exceed NASA's minimum material requirements, especially for fatigue data. This is no small achievement for technology advances in space applications.
In making the parts, BEAMIT collaborated with companies Telema, Blu Electronic and Thales Alenia Space in order to ensure high levels of quality and innovation for the program. Mauro Antolotti, president of BEAMIT, commented, "Our collaboration with Telema, Blu Electronic and Thales Alenia Space represents a milestone in the aerospace industry. BEAMIT's expertise in additive manufacturing, combined with the contributions of our valued partners and NADCAP-qualified components, will elevate the Cygnus program to new levels of innovation and efficiency."
BEAMIT Parts Made With AM Exceed NASA Requirements
The integration of BEAMIT's NADCAP-qualified AlSi7Mg components into the Cygnus program will result in more robust, lighter and technologically advanced spacecraft. The 3D printed components were all rigorously tested and qualified by NASA. Thus ensuring their reliability and longevity even in the harsh environmental conditions encountered in space exploration.
Furthermore, the partnership underscores the significant advances that have been made in metal additive manufacturing technology and quality assurance. Especially for parts that are made for space, a rapidly growing field. It also confirms the Italian company's commitment and interest in establishing itself internationally through continued investment in cutting-edge aerospace projects and technologies.
What do you think of this latest news from BEAMIT and NASA? Let us know in a comment below or on our LinkedIn, Facebook, and Twitter pages! Don't forget to sign up for our free weekly Newsletter here, the latest 3D printing news straight to your inbox! You can also find all our videos on our YouTube channel.
*Cover Photo Credits: Cygnus Aircraft, Thales Alenia Space