Be More 3D launched the construction of the first 3D printed house in Africa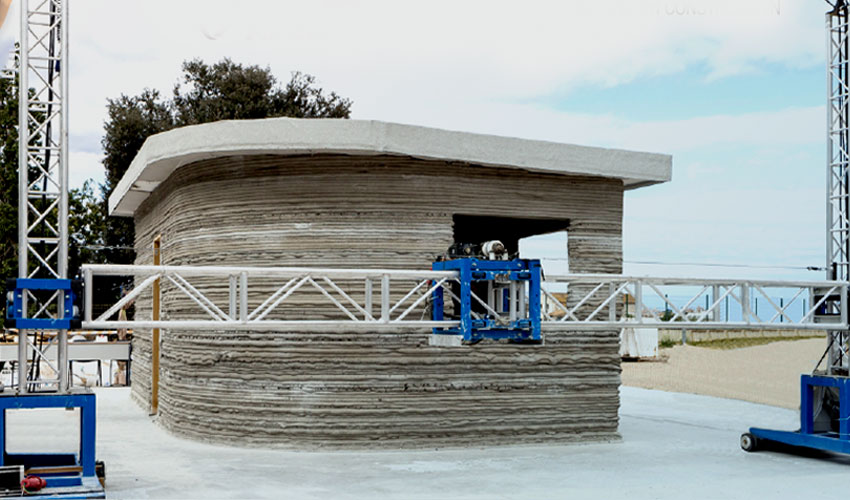 3D printing in the construction sector is booming, in fact SmarTech Publishing estimated this market will reach $40 billion by 2027. As a result, more and more companies are joining this new wave of manufacturing, which not only saves materials and cuts costs, but also saves time. Many construction projects using additive manufacturing also hope to assist developing areas. It is the idea of the manufacturer Be More 3D which has just launched the construction of the first 3D printed house in Africa, more precisely in Morocco. Be More 3D is a young company based in Valencia, one of the first in Spain to start 3D printing buildings. It had also presented its first 24 square metre house in Spain, printed in collaboration with the Polytechnic University of Valencia, thus broadening the spectrum of European market players.
The manufacture of the 3D printed house in Africa
Last September, the city of Benguerir in Morocco hosted the first edition of the "Solar Decathlon Africa", an event that promotes the use of renewable energies in the manufacture of real estate. An event during which Be More 3D showcased its technology: the company 3D printed a 32 m2 house in 12 hours. This achievement won the company the prize for the most innovative startup, awarded by Green Africa Innovation Booster of IRESEN, the research institute of the Moroccan Ministry of Energy and Environment.
The manufacturer's new concrete 3D printer, named BEM PRO 2, is the first concrete machine marketed in Spain, now available for sale. Its development has involved the collaboration of several companies such as Cemex, Acciona, Schneider Electric, etc. According to the manufacturer, the machine can operate in extreme heat and humidity conditions, and has an assembly system that makes it easy to transport. These characteristics make it ideal for the manufacture of houses in disadvantaged or war-torn areas.
The development of sustainable and low-cost homes with the advent of 3D technologies is now a reality. Projects such as those led by the Italian WASP with their Gaia house, created from local materials such as straw or rice husks, are a good example. The Valencian company has not yet provided much information on its future projects. What we do know is that the machine is already available on the official distributor's website and that it plans to build houses on Spanish territory very soon.
What do you think of Be More 3D? Let us know in a comment below or on our Facebook and Twitter pages if the listing above was useful! Don't forget to sign up for our free weekly Newsletter, with all the latest news in 3D printing delivered straight to your inbox!