Barilla's 3D Printed Pasta Is Now Available for Sale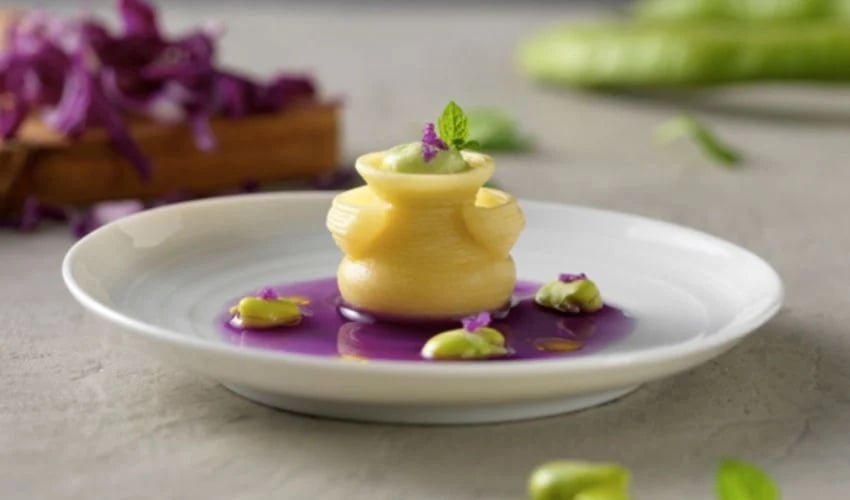 Over the years, 3D printing has already affected multiple sectors and is now even finding its way onto our plates. These days,  the food industry is relying on all the advantages 3D technologies have to offer. This time, we took a closer look at one of the veterans in the pasta market, the Italian company Barilla. In 2016, it introduced its food 3D printer, which is capable of creating fresh pasta on demand. Since then, the company has remained fairly quiet on the idea and consumers had almost forgotten about the idea of 3D printed pasta. Now, a few years later, Barilla is back in the spotlight with 15 different pasta models available on its BluRhapsody 3D website. In fact, some famous chefs are already using some of these kinds of pasta in their kitchens.
BluRhapsody, a spin-off project born out of Barilla's R&D research, began by creating a service that provides the 3D pasta printer developed by Barilla to produce designs. Today, the company has evolved to offer chefs the ability to purchase customized 3D printed pasta. Based in Parma, Italy, BluRhapsody is the first startup of Blu1877, a company created to interact with and support those creating the future of food.
The basic product of BluRhapsody is a selection of first-quality durum wheat semolina, carefully processed and kneaded in small quantities to guarantee a perfect texture. It is mixed with water and a natural extract with coloring properties. BluRhapsody's use of technological innovation allows chefs, as well as artists, to create pasta shapes inspired by nature or any flavor of the season, and turn their dishes into personalized edible works of art. The site offers a great variety of shapes including butterflies, hearts, spheres, shells, and even sea urchins!
A Bite of Art With 3D Printed Pasta
Each pasta unit weighs 7 grams and is 2.8 cm x 3 cm (~1.1 x 1.18 inches) in size. Prices range from 25 to 57 euros (~$26 to $60) for 12 large pieces of personalized pasta, which is enough to prepare a few dishes. This price is affordable for restaurants and chefs who create unique dishes, offering more of a sensory experience than just a meal, as these unique products are currently not intended for the average consumer. Chefs from around the world will be able to enjoy these new 3D-printed kinds of pasta. It remains to be seen whether this will cost consumers more in a restaurant setting, and more importantly, whether the taste will be preserved. As we know, pasta remains a widely consumed food in the world and is easy and quick to prepare. Will we soon be ready to eat 3D printed pasta? In the meantime, find the different models available HERE.
What do you think of this 3D printed pasta? Let us know in a comment below or on our LinkedIn, Facebook, and Twitter pages! Don't forget to sign up for our free weekly Newsletter here, the latest 3D printing news straight to your inbox! You can also find all our videos on our YouTube channel.
*Cover Photo Credits:  BluRhapsody 3D