BAE Systems and Renishaw partner to develop AM for aerospace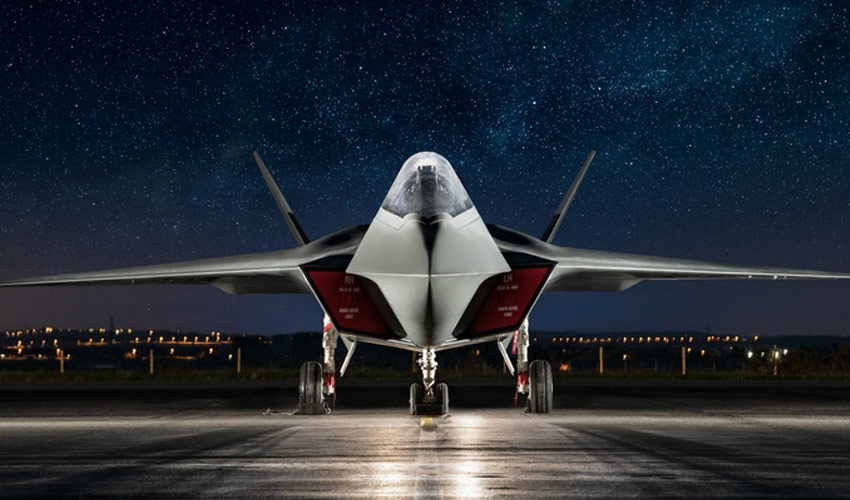 BAE Systems, a British specialist in the aerospace and defence sectors, has just signed a memorandum of understanding with the manufacturer Renishaw to design end-use parts for its fighter aircraft. The ultimate aim is to improve the entire production process, with a focus on reducing lead times and increasing component quality. The agreement is part of a move to industrialise 3D printing technologies, demonstrating that some markets are seeking to integrate them as a production process in their own right.
Aeronautics is one of the first sectors to have used additive manufacturing, in particular metal 3D printing, whether to produce prototypes, spare parts or end-use parts: we are talking here about 3D printed turbines, engine parts or even aircraft seats. It must be said that additive manufacturing enables to rethink the very design of parts, making them more complex but above all lighter. In fact, Research and Markets predicted an annual growth of 23.01% between 2017 and 2021. BAE Systems has been interested in this technology for 20 years now. In 2016, the British company had 3D printed more than 2,500 parts. In particular, it has integrated 3D printed components into the Typhoon fighter aircraft and has been using various solutions such as those from Stratasys since 2006.
BAE Systems and Renishaw, a long-standing partnership
The two new partners will therefore put their respective expertise to good use. The protocol aims to maximize the application of additive manufacturing in the aerospace and defence sectors and opens up opportunities for joint research and development. Andy Schofield, Director of Manufacturing and Materials Strategy and Technology at BAE Systems, explains: "Additive manufacturing has brought and will continue to bring significant benefits to our industry. Renishaw is a global market leader and we have been impressed by the quality of the parts produced on its machines. This agreement allows us to create a more open and collaborative environment for sharing ideas and knowledge. In an environment where technology is changing rapidly and budgets are challenging, collaboration and innovation are absolutely essential to maintain cutting edge capability. I am very excited about the potential of this partnership to help us achieve this."
BAE Systems has therefore invested in several Renishaw 3D printers at its product and process development centre in Samlesbury, Lancashire. The 1,000 square metre facility incorporates several advanced technologies that enable it to imagine and design better-performing fighter aircraft. At the signing of the MOU with BAE Systems, Renishaw's Managing Director, Will Lee, said: "We already have an excellent relationship with BAE Systems, developed over many years through the application of our metrology products and more recently we have been working with them to evaluate and understand the performance envelope of our additive manufacturing systems. We look forward to the exciting opportunities that this strategic collaboration offers to further develop 3D technologies for demanding aerospace production applications." 
You can find more information HERE.
What do you think of this partnership? Let us know in a comment below or on our Facebook and Twitter pages if the listing above was useful! Don't forget to sign up for our free weekly Newsletter, with all the latest news in 3D printing delivered straight to your inbox!