AVINENT: focusing on the future of tailor-made medical solutions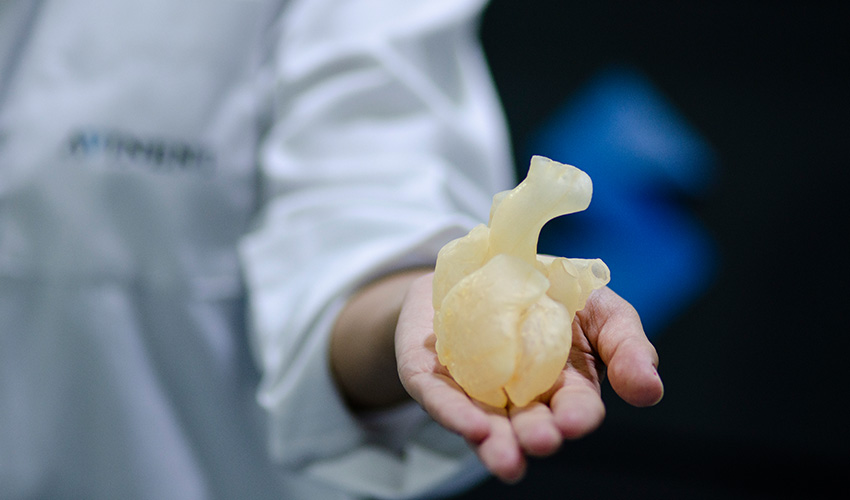 AVINENT is a Spanish company, specialised for 60 years in the automotive and aeronautics sectors. In 2006, it decided to open its medical division, dedicated to implant development; 6 years later, it integrated additive manufacturing into its design process in order to customise these medical devices. By adopting 3D technologies, the company is certainly focusing on the future of tailor-made medicine. We met Albert Giral, Managing Director of AVINENT Implant System, who told us about the challenges the medical sector is facing today, as well as the opportunities offered by 3D printing in this sector. 
3DN: Can you tell us more about AVINENT and its developments in the medical sector?
At AVINENT, we are developers and manufacturers of medical devices. Our core business is dental and medical care and we cover an important part of the solutions in this field, from implantology to the reconstruction of customised implants for cranio-maxillofacial (CMF) solutions. In recent years, we have developed new customised products for what we call Patient Specific Implants and our research focuses on this type of rehabilitation. With the same intensity, we continue to continuously improve everything related to new dental implants and CAD/CAM rehabilitation.
3DN: Why did you decide to integrate additive manufacturing into your development processes?
We have integrated additive manufacturing from the beginning. About 13 years ago, we were working with 3D printing and witnessed the evolution of this technology and its opportunities in the dental sector. We need 3D printing because many of our products are fully customised. We have capitalised on this knowledge to create new product lines. There are many types of 3D technologies and many manufacturing methods: we now know which one to use for each application. Thanks to all this know-how, we were able to launch our range of customised CMF medical solutions and quickly flood the market.
3DN: What are the benefits of integrating 3D technologies?
To be able to offer patient-centred solutions. The technology has been around for a long time, so we might as well use it intelligently so that our customers can get the most out of these solutions, which will lead to better treatment. Ultimately, everything we do, we do for our patients, and this motivates us daily to create new opportunities. 
3DN: Where do you see AVINENT in the coming years?
We have an obligation to identify new possibilities for 3D printing. We actively participate in research projects related to bioprinting, in order to provide professionals with increasingly responsible and advanced solutions. We are at the beginning of a time when it is still difficult to predict changes in this technology, but we will of course be there to take advantage of any technology that can improve patients' quality of life.
3DN: In your opinion, how important is additive manufacturing in the medical sector?
This technology is beneficial whenever we need more personalised products and services, health is no exception to this method of manufacturing. We need to capture this new knowledge and use it to improve treatment. We must be able to transform the way we work in hospitals, medical centres and with professionals to improve the patient experience and to have a holistic view of each treatment. Only customised solutions can provide us with real satisfaction.
3DN: Any last words for our readers?
Technology is advancing very rapidly and it is difficult to bring our solutions to the market with the same speed. Our philosophy is to maintain cooperation with major institutions in order to streamline this process and for our clients to benefit from all the advantages offered by customised medical solutions. Our priority is to constantly explore the technological frontier and extend it to those who trust and need these new solutions. Find more information on our developments on our official website HERE.
What do you think of AVINENT's medical solutions? Let us know in a comment below or on our Facebook and Twitter pages if the listing above was useful! Don't forget to sign up for our free weekly Newsletter, with all the latest news in 3D printing delivered straight to your inbox!