AutoCAD: all you need to know before getting started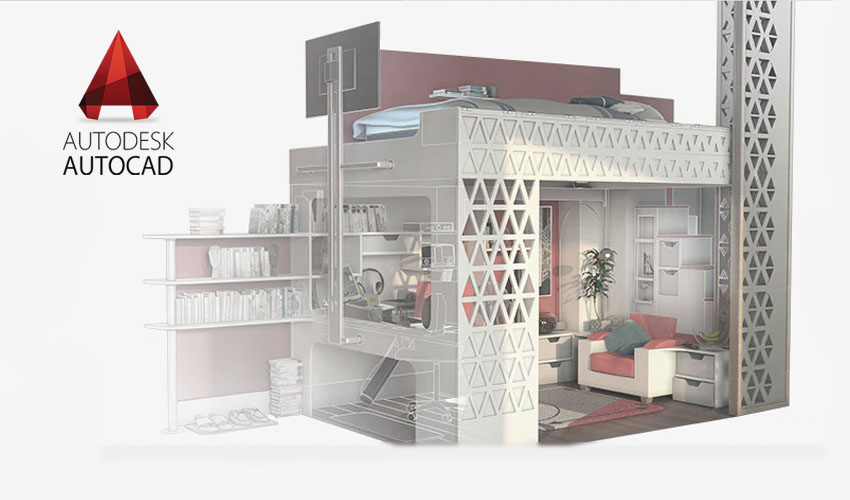 AutoCAD enables the professional creation and editing of 2D geometry and 3D models with solids, surfaces, and objects. It is one of the most internationally recognized CAD software because of the wide variety of editing possibilities it offers. This is why it is a tool widely used by architects, engineers and industrial designers, among others. Currently, the software is developed and marketed by Autodesk, a leader in the market of design, engineering and 3D animation software. Founded in 1982, Autodesk, a multinational company, began its adventure with the development of AutoCAD before moving on to other software solutions, some of which specialize in additive manufacturing.
The first version of AutoCAD included only a modifiable drawing and a limited set of functionalities. Despite its simplicity, it was at the time a real revolution as it allowed to replace traditional hand drawings with a digital drawings. The name AutoCAD refers to Autodesk of course but also to Computer Aided Design. Initially, the software was not designed for 3D design, it was only dedicated to two-dimensional modeling. AutoCAD has rapidly evolved: so what are its features today?
The software's functionalities
AutoCAD software is available for MAC and Windows, and supported programming interfaces include ActiveX Automation, VBA, AutoLISP, Visual LISP, ObjectARX, and .NET. However, the type of interface to be used will depend on the programming needs and experience of the user. On the Autodesk website, we can see that AutoCAD software offers many different options depending on the type of user. Thus, one can choose specialized tool sets such as Map 3D, dedicated to mapping applications, Plant 3D for piping and instrumentation schematics, and finally AutoCAD Architecture for accelerating architectural design thanks to more than 8,000 available objects.
In AutoCAD, there are four types of 3D modeling. The first is wireframe modeling, where a three-dimensional structure is designed and used as a reference geometry on which various models and modifications are made. The second is the solid modeling where the user will be able to play with different masses. Surface modeling offers precise control of curved surfaces. Finally, mesh modeling allows the user to freely sculpt shapes, create folds and smoothing. The 3D models can be exported in .STL format, which allows them to be 3D printed. However, it must be said that AutoCAD  has not been designed for additive manufacturing and that there are other more suitable solutions. From Autodesk, you can use TinkerCAD for beginners, Fusion 360 or Netfabb for the more advanced.
The different versions of AutoCAD software
Autodesk offers several versions of its famous solution in order to provide the most appropriate solution to each need. The most basic is AutoCAD LT, available from $400 a year. It allows you to design geometries in 2D only and does not include the different tool sets mentioned above. It is not adapted to additive manufacturing but will have the merit of being more accessible for all designers who wish to stop at two dimensions. For 3D printing, you will have to use the full version which costs $1,575 per year. This one allows 3D modeling and integrates all the toolsets and functionalities mentioned above. The 3D models can be exported in .STL format. In both cases, a free trial of 30 days is offered. Finally, there is a free version for all teachers and students: it is part of Autodesk's education program. Of course, you will need to prove that you are a teaching professional.
In summary, AutoCAD was not created as a software dedicated to additive manufacturing. It has many complex tools that make it difficult to use for this purpose and the user will have to have a solid knowledge of 3D modeling to understand it. We recommend other simpler software to start in the world of 3D modeling, such as TinkerCAD. You can find more information on the official Autodesk website.
Have you used AutoCAD to create 3D printable models? Let us know in a comment below or on our Facebook and Twitter pages! Don't forget to sign up for our free weekly Newsletter, with all the latest news in 3D printing delivered straight to your inbox!