Australian Scheme Recycles PPE for 3D Printing Filament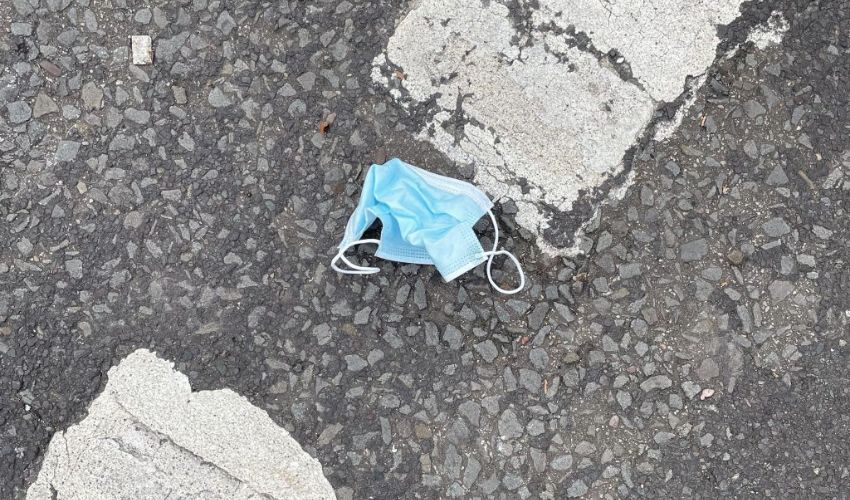 The COVID-19 pandemic devastated communities all over the world, and we are still feeling the social and medical effects today. One aspect which sometimes goes unmentioned is the excess of PPE (Personal Protective Equipment) waste: this includes masks, gloves, and aprons, all of which can only be used once. Research estimates that up to 1.6 million tonnes of plastic waste has been created per day since the pandemic began, and 3.4 billion face masks are discarded every day. But what if we could put these materials to good use for the benefit of 3D printing, by recycling to make filament?
Australian company 3rd Axis has collaborated with the Australian Nuclear Science and Technology Organisation (ANSTO) to recycle waste PPE into FDM feedstock. ANSTO, formed in 1987, combines science, ingenuity and sustainability in Australia. 3rd Axis is a member of nandin, the Innovation Center of ANSTO, which offers science and technology groups the opportunity to work together, share ideas, and improve the manufacturing market in Australia.  
Of course, the PPE can not go straight from medical use to filament. The waste will undergo a multistage decontamination process to ensure it is safe to be handled and used. Afterwards, the team melt the waste to form polymer filament. 3rd Axis will work closely in conjunction with medical suppliers to improve the collection and selection process used for hospitals and healthcare centers in order to get more waste. 3rd Axis CEO Andrew Cooper explained the long-term goals thus: "Eventually what it will mean is the mask you're wearing today could tomorrow become part of a water tank, fence posts, parts for machines – even parts on an airplane."
Environmental concerns have become increasingly well-known in the 3D printing world, and this project is not the first to repurpose waste for filaments. The Estonian start-up Filaret is recycling cigarette butts, another common type of waste which infiltrates our seas and landscape, to make FDM filament. Back in 2021, the University of Bristol also recycled face masks for 3D printing. This Australian project is an interesting example of a collaboration with a major sustainability organization – ANSTO. To find out more about this project, you can find the press release from ANSTO HERE.
What do you think of this project to recycle PPE to make filament? Let us know in a comment below or on our LinkedIn, Facebook, and Twitter pages! Don't forget to sign up for our free weekly Newsletter here, the latest 3D printing news straight to your inbox! You can also find all our videos on our YouTube channel.