Aurora Labs uses its Rapid Manufacturing Technology to print metal 55 times faster
Posted On February 26, 2019
---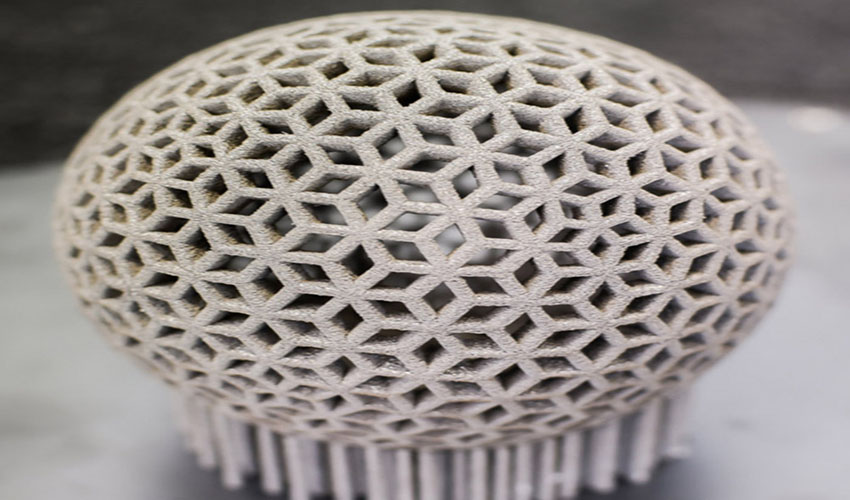 The Australian metal 3D printer manufacturer Aurora Labs has recently revealed successful test results of its metal additive manufacturing process Rapid Manufacturing Technology (RMT). This came after the company closed a $5 million round of investment (before costs) from institutional and sophisticated investors to deliver on its Rapid Manufacturing Technology and accelerate the growth of the business over the year ahead. It seems they are already delivering.
Its metal Rapid Manufacturing Technology has achieved a print speed of 113 kg per day. RMT is integrated into the company's large-format Alpha 3D printer (also known as the RMP). With this speed it could deliver parts at 55 times the market speed, which has been identified as 1.96 kg of Titanium per day.
Accelerating Metal Additive Manufacturing
David Budge, Managing Director of Aurora Labs explained, "This step in the development of the technology is the latest in a long line of impressive developments since the company's inception in 2014. Printing on multiple levels simultaneously at high speeds is what we believe will ultimately allow us to print up to 1000 kg in one day." This speed represents the potential to transform the spare parts industry worldwide.

Similar to Direct Metal Laser Sintering (DMLS), Aurora Labs' Multi Concurrent Printing (MCP) within RMT melts and fuses layers of powder to form 3D models. It is designed to significantly accelerate conventional metal additive manufacturing. How does it do so? In Aurora's MCP process, multiple layers of powder are laid down at the same time (instead of layer by layer). As the powder is laid down, there is an area behind each individual powder gate where printing can take place.
David Budge, Managing Director of Aurora Labs further stated, "A large portion of the groups that Aurora is currently in discussion with are interested in replaceable parts and the capability of replacing them directly using additive manufacturing or redesigning them using the advantages of 3D printing with superior materials to deliver a superior product at a cost competitive price," Budge says in this latest announcement.
"The primary factor in delivering an end product cost competitive with traditional manufacturing is the speed of the machine. This is why Aurora is looking outside traditional 3d printing markets to sectors like mining, oil & gas, marine and automotive. The year ahead is looking extremely exciting."
Are you excited for the future of 3D printed dental? Let us know in a comment below or on our Facebook and Twitter pages! Sign up for our free weekly Newsletter, all the latest news in 3D printing straight to your inbox!

---
You may also like