Audi accelerates automotive design with AM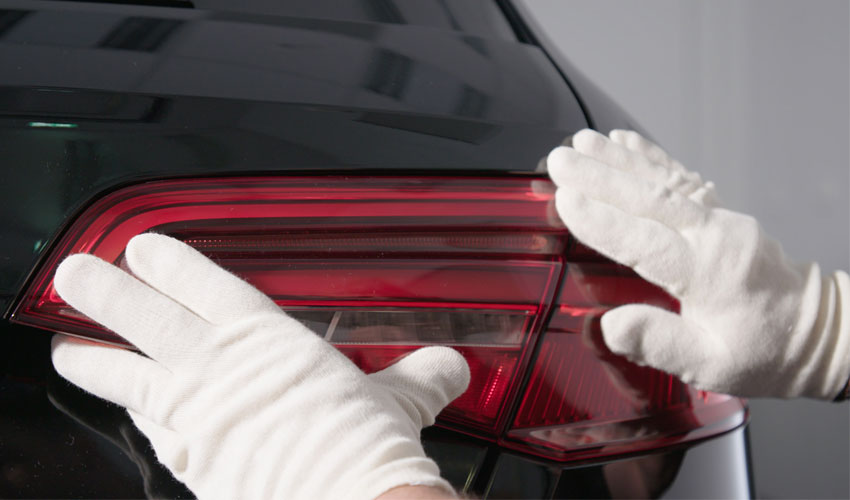 Audi has recently adopted Stratasys' multi-material, multi-color printing technology to create multi-colored and transparent parts for their vehicles faster. Using a J750 3D printer, it should help them speed up their prototyping process and design verification steps.
In 2016, Stratasys unveiled their J750 3D printer based on patented PolyJet technology. Today, it offers the possibility of printing in a choice of more than 360,000 shades of colors, but also varied materials- from rigid to flexible or opaque to transparent. Since then, color 3D printing has become even more developed with the arrival of actors such as Mimaki and HP. The Stratasys solution, however, allows mixing materials and colors, a key advantage in the automotive sector where part design is particularly important.
Additive manufacturing at Audi
In 2002, Audi opened a 3D plastic printing center in Ingolstadt, Germany, where they acquired a dozen 3D polymer printers, including FDM and PolyJet printers. The manufacturer explains that these machines allow them to make different prototypes before the production of a vehicle; they are then able to evaluate all creations, from wheel covers and grilles to door handles. By adding the J750 to their lineup, they hope to produce multicolored and transparent parts, including taillight cabochons.
Cabochons are traditionally designed using milling and molding methods and then assembled because they are not able to be made in one piece. A rather time-consuming process that delays the marketing of vehicles according to Audi. 3D printing may reduce cabochon production times by producing them at one time in Audi's 3D printing center, Dr. Tim Spiering, says the time they will save will be as much as 50 percent. He goes on to say that additive manufacturing will meet the demands of customers.
"Design is one of the most important buying decisions for Audi customers, therefore it's crucial we adhere to supreme quality standards during the design and concept phase of vehicle development,"  explains Tim Spiering. "As a result, we need prototypes to have exact part geometries, no distortion, and extremely high quality, as well as true-to-part color and transparency. The Stratasys J750 3D Printer will offer us a significant advantage, as it allows us to print the exact textures and colors our design defines. This is essential for getting design concepts approved for production."
Find more information in the official press release.
What do you think is in the future for additive manufacturing in the automotive sector? Let us know in a comment below or on our Facebook and Twitter pages! Don't forget to sign up for our free weekly Newsletter, with all the latest news in 3D printing delivered straight to your inbox!