Atlas, the 3D printed robot that strolls through the park
---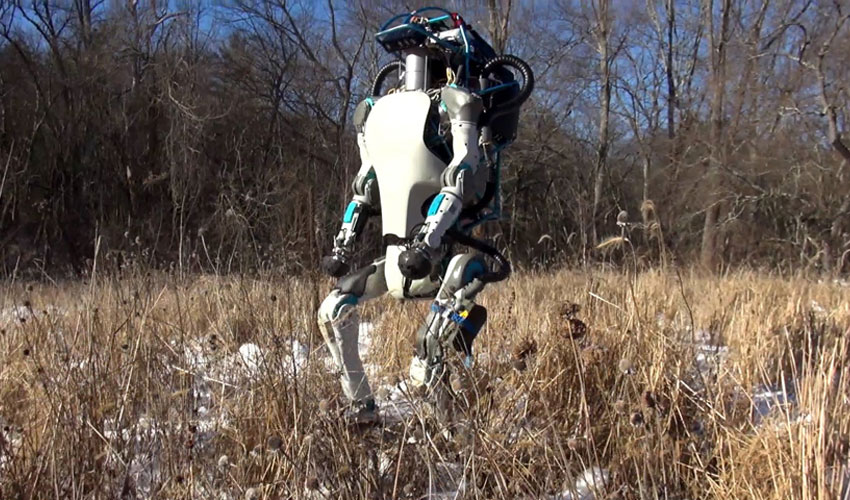 The arrival of robots in our daily lives is something that still sounds like science-fiction. A few weeks ago we were surprised when we saw the video of a robot dog, the SpotMini, opening a door, but this is just the beginning. Last week, American company Boston Dynamics, creator of the quadruped robot, have reintroduced us to Atlas, a 3D printed robot that is closer to being a human being.
Atlas has the ability to run and jump obstacles almost with the same skill that a person would. With his 1.5 meters height and 75 kg weight, he is a robot that has come far when comparing him to the first idea they had of him in 2009. With the help of 3D technologies, they have managed to drastically reduce his weight while simultaneously increasing his agility. He is currently able to run, jump, do tricks and transport things from one place to another.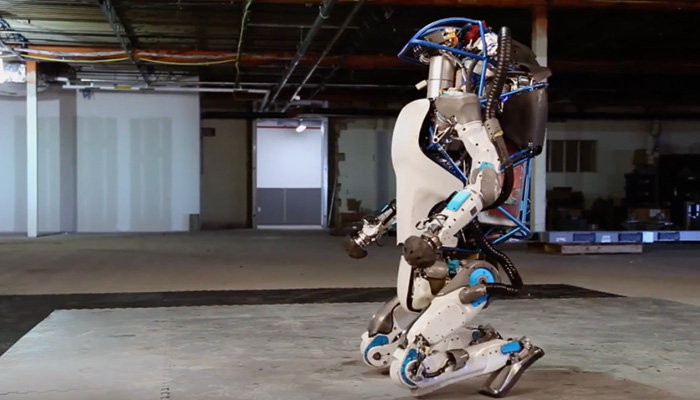 The video shared by Boston Dynamics has caused some commotion as people become nervous of the possibility of the arrival of the autonomous robots, reminiscent of shows like Black Mirror. This is something that is a reality with the US Army's combat drones that are capable of carrying out group tasks and making decisions or the Siemens Spiders that can work together to 3D print.

The development of the 3D printed robot
Atlas is currently considered one of the most advanced robots of the Massachusetts based company. It has 28 articulations, LiDAR and stereo vision, and can lift 11 kg. 3D printing was used specifically to reduce the weight of his legs,  thus allowing him to stay upright on two legs.
"We were able to reduce limb inertia significantly, which is a big deal for a walking robot — most of the power in the system goes to swinging the legs through the air and accelerating and stopping them," said Aaron Saunders, Vice President of Engineering at an event in Germany a few weeks ago. The use of additive manufacturing technologies according to Saunders is "so we can make very organic structures and minimize pressure drops—get rid of a lot of excess components. It's kind of exciting, the things that can be done in printing manifolds."
Boston Dynamics is continuing to work on the constant progress of a future with 3D printed robots. It is expected that in a few years their robots can be used as home assistants or assistants within a company.
A recent video of Atlas:
For more information on Atlas you can visit the Boston Dynamics website here.
What do you think of a future with 3D printed robots? Let us know in a comment below or on our Facebook and Twitter pages! Don't forget to sign up for our free weekly Newsletter, with all the latest news in 3D printing delivered straight to your inbox!
---
You may also like