ASTM Introduces New AM Operator Certification Program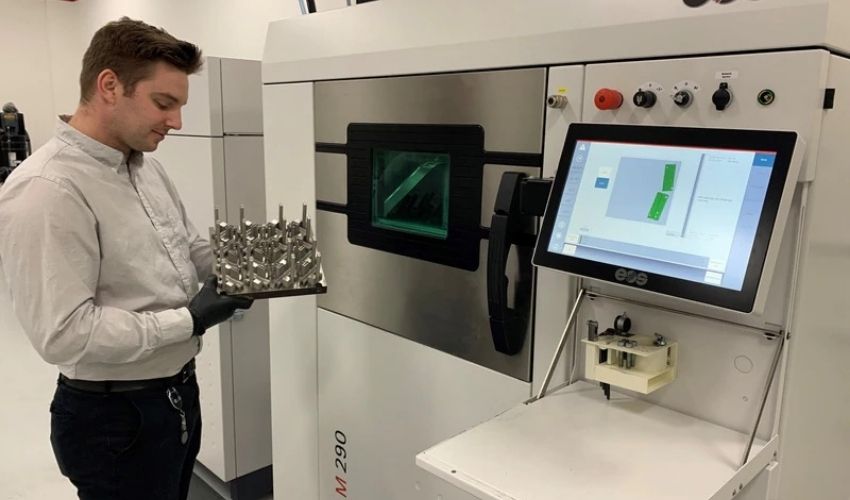 Recently, ASTM International announced a new certification program for metal 3D printer operators. Called the Powder Bed Fusion – Laser Beam (PBF-LB) Machine Operator Certification program,  it was developed by the ASTM International Additive Manufacturing Center of Excellence (AM CoE) with the goal of ensuring that the operators of these type of 3D printers have reliable and competent knowledge, qualifying them based on the joint ISO/ASTM standard. As 3D printing becomes more industrialized, this kind of benchmark is critical for ensuring that all operators are qualified when making parts.
This course will combine theory and practical tests to assess those who  work with PBF-LB technologies. It ensures competencies in general AM knowledge such as Additive Manufacturing Procedure Specification (APS), post-processing optimization, standard operating procedures as well as more PBF-LB specifics including powder material family specializations, machine management, build process monitoring, and operator maintenance of systems. Those who successful finish the certification will get a stamp of approval stating that they are in compliance with ISO/ASTM 52942:2020, the stadnard for laser metal PBF machines.
A shortage of qualified operators
By offering this, ASTM is addressing a need for certification not just of parts and machines, but also of the people who are operating them. Dr. Gregory Hayes, Senior Vice President, Applied Technology at EOS North America, explains, "To successfully leverage AM technologies, we must pair those who are trained, and ASTM certified, for effective, efficient, and competent machine operations. EOS is proud to serve as the first AM equipment manufacturer to offer this personnel certification program. With ASTM, we are beginning to fill the need starting with the EOS M 290, but plan to expand certifications to cover all our metal and polymer platforms, and all material families."  
Further addressing the need for this certification course, Mohsen Seifi, Ph.D., ASTM International's director of global additive manufacturing programs, adds, "This program is one of the first steps to fulfilling industry personnel certification needs and we look forward to quickly expanding to other machine vendor platforms. Together with key industry stakeholders, we can support reliable and competent use of the technology." To learn more or to register for the certification program, visit the EOS e-store or the AM CoE website.
What do you think of the new PBF-LB Machine Operator Certification program? Let us know in a comment below or on our Linkedin, Facebook, and Twitter pages! Don't forget to sign up for our free weekly Newsletter here, the latest 3D printing news straight to your inbox! You can also find all our videos on our YouTube channel.
*Cover Photo Credits: EOS