Aspect Biosystems to leverage its bioprinting technology for cancer screening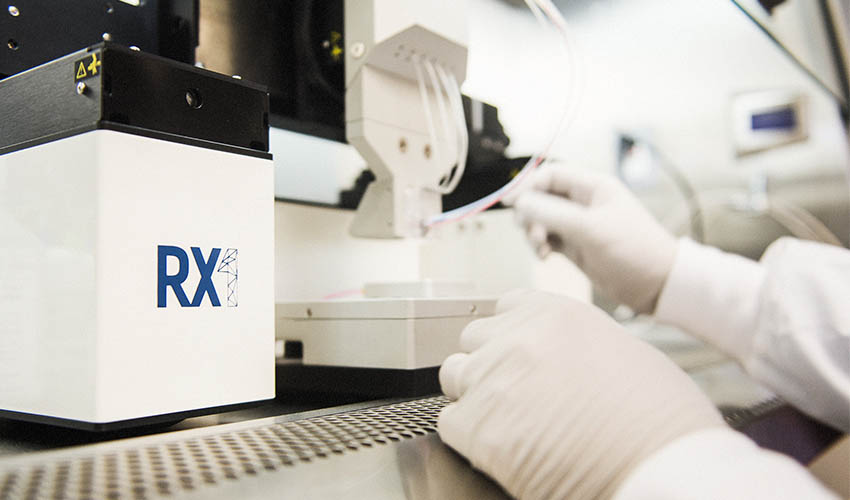 We interviewed Aspect Biosystems back in 2017, for our startup of the month. The startup is a Canadian specialist in bioprinting that has developed a unique technology that allows the creation of customised human tissues for different applications such as drug development, regenerative medicine, disease understanding, etc. Their vision of the medical sector is that in the future, drugs will be developed without the use of animals, doctors will know how patients will react to a drug before prescribing it and transplant organs will be created, not harvested. Recently, continuing with their plans to advance solutions and therapies for the medical sector, they just announced a new partnership. Indeed, they will be partnering with Merck, GSK and McGill University to enable the development of immuno-oncology therapeutics. In other words, they will leverage their unique technology to develop tissues in order to screen for difficult-to-treat cancers.
Tamer Mohamed, Chief Executive Officer at Aspect Biosystems explains, "We are thrilled to partner with global biopharmaceutical leaders, GSK and Merck, as well-as world-class groups at McGill and the Canadian Cancer Society that are dedicated to finding cures for cancer." He adds, "This public-private partnership is a great example of combining state-of-the-art technology and science with world-class expertise and resources to accelerate discovery and development of new therapies for patients."
This is a powerful partnership and represents a project worth $2.2 million, backed by CQDM and the Canadian Cancer Society. Currently, McGill University's Goodman Cancer Research Centre and McGill University Health Centre are collaborating with Aspect Biosystems to reproduce tumors from living cells of breast cancer patients. The project is making use of Aspect's microfluidic 3D bioprinting platform to create physiologically relevant 3D tissues – they contain cells derived from patients to assess the effectiveness of anti-cancer drugs and to predict a patient's response to treatment.
"We are excited to work with Aspect's innovative team to combine our bio-bank of patient-matched tumour-associated cells with Aspect's microfluidic 3D bioprinting technology to create programmable 3D tumour models," said Dr. Morag Park, Director, Goodman Cancer Research Centre at McGill University. "Solid tumour growth is regulated by complex interactions of tumour cells with the tumour microenvironment. This collaboration seeks to create a powerful new platform for studying these critical interactions in a human-relevant environment and, ultimately, accelerate the discovery and development of novel cancer immunotherapies."
Finally, Anna Van Acker, President and Managing Director at Merck Canada Inc. added, "We believe that collaboration between public sector, academia, patients, NGOs, industry and government will lead to innovations that improve patient outcomes and today's announcement is yet another example of the modern R&D model we are pursuing in Canada."
You can find more information HERE.
*Cover photo credits: Aspect Biosystems
What do you think of this new project? Let us know in a comment below or on our Facebook and Twitter page! Don't forget to sign up for our free weekly Newsletter, with all the latest news in 3D printing delivered straight to your inbox!