All you need to know about ASA for 3D printing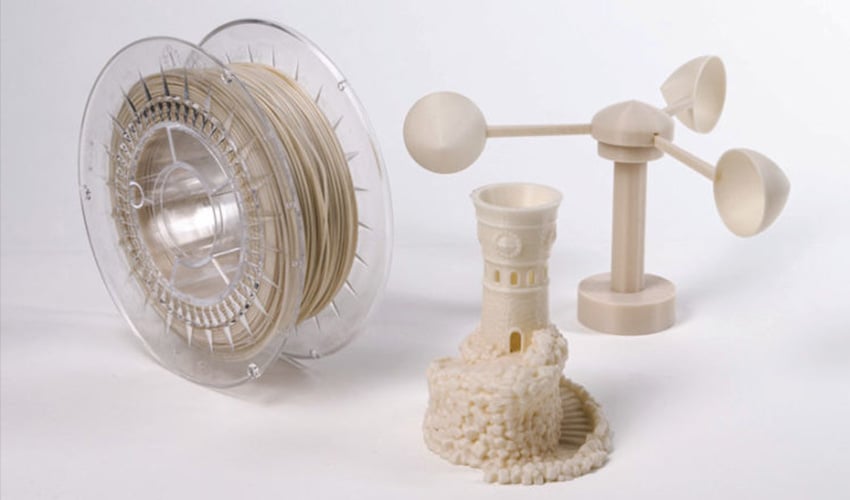 The ASA (Acrylonitrile Styrene Acrylate) material is an amorphous thermoplastic similar to ABS, although the main difference is that it is an acrylic elastomer and ABS is a butadiene elastomer. ASA is a petroleum derivative and is considered an engineering plastic because it maintains its appearance and resistance to impact even in adverse conditions, such as air, rain, cold, heat, etc. For this reason, it is often used in everyday objects that need to be more resistant, such as electrical installations, car parts or even toys. It was created by the manufacturer BASF Forward AM in 1970 under the trade name Luran® S and is now increasingly being used by people who have an FDM 3D printer.
The thermoplastic ASA has a number of features that distinguish it from the leading plastics, which are PLA and ABS. To begin with, ABS is very prone to the warping effect, i.e. the corners are lifted when printing parts that take up a lot of surface area. In addition, it tends to discolour in contact with harsher environmental conditions. These two disadvantages do not occur with ASA plastic; it is much more resistant to UV radiation. This filament is easier to print than the two most commonly used by the community. These characteristics allow ASA to be used in industries such as automotive.
ASA Characteristics for 3D Printing
As far as additive manufacturing is concerned, it has certain properties that must be taken into account for its use. For those who have experience 3D printing with ABS, this will be an easy task. However, if you do not have such training, you should follow a series of recommendations regarding the manufacture of parts with ASA. Firstly, it can be done with an open 3D printer, but it is recommended to use one with a closed chamber, as it can be sensitive to sudden temperature changes during the manufacturing process. In addition, this may reduce styrene emissions. Secondly, it is recommended to use tape (Kapton Tape) to reduce the possible warping effect during printing, in addition to providing thermal and electrical insulation.
ASA filament is very versatile, so if necessary, HIPS material could be integrated as an auxiliary support for models with cantilevers at less than 45º from the horizontal plane. It is also advisable to use a minimum layer fan. This will result in higher quality printed parts and avoid problems such as cracking or overheating of the 3D printer. Thus, the fan will help solidify the material without producing a sudden change in temperature. This thermoplastic melts between 245 and 260ºC, although each 3D filament manufacturer will have a slightly different range. It is convenient to put the printer bed at a temperature of 80 to 100ºC to avoid deformation.
The most important thing when 3D printing with ASA is to adjust the distance between the printing bed and the extruder properly. The correct setting will increase the adhesion to the surface, providing quality results. In addition to this, ASA has interesting features that should be highlighted. It has high dimensional stability (mechanical resistance), glass transition temperature and chemical resistance. All these characteristics make ASA easy to use and therefore suitable for making end-use machine parts or functional prototypes that will have a greater exposure to the outdoors.
Manufacturers
As already mentioned, BASF Forward AM offers this filament under the trade name Luran® S. However, it is not the only manufacturer to develop this thermoplastic. The company Zortrax has also launched ASA spools with a diameter of 1.75 mm that can cost up to 40 euros per 800g. Stratasys, Dynamical 3D and Smart Materials also offer this advanced material to users; you can see the characteristics of the filament on the corresponding manufacturers' websites.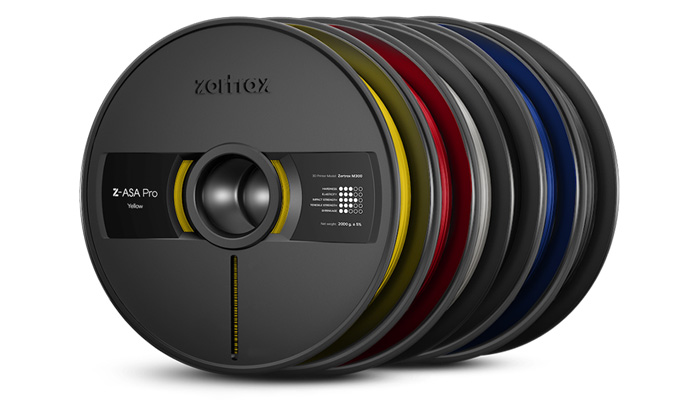 Have you ever printed with ASA filament? Let us know in a comment below or on our Facebook and Twitter pages! And remember to sign up for our free weekly Newsletter, to get all the latest news in 3D printing send straight to your inbox!