AREVO creates the first 3D printed carbon fiber unibody bike frame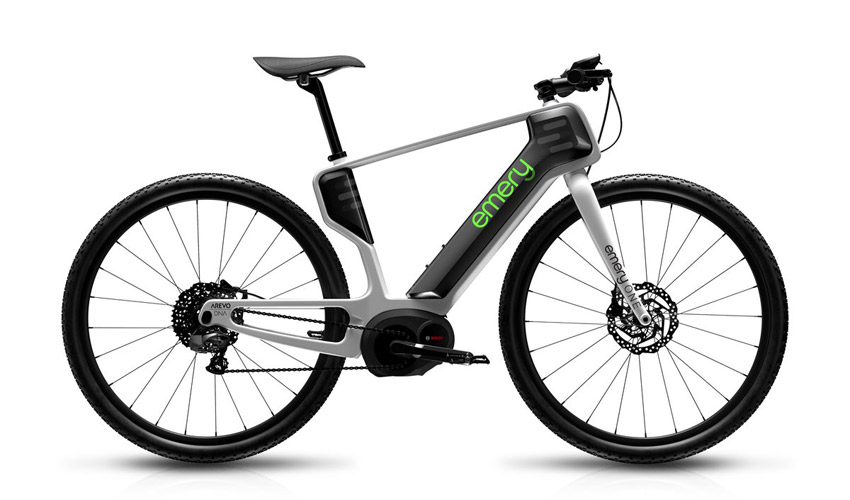 AREVO is the Silicon Valley company that develops technology to enable direct digital additive manufacturing of ultra-strong, lightweight composite parts for end use applications in high volume. The company announced a partnership with bike manufacturer, Franco Bicycles. Together, they will deliver the world's first 3D printed, continuous carbon fiber single-piece unibody frame. This frame will be integrated in Franco Bicycles' new line of eBikes (sold under the Emery brand): the 'Emery One' eBike.
As its name suggests, this all terrain city bike is battery-assisted. AREVO's 3D printing process combines software, robotics, machine learning and thermoplastic materials. The aim is to provide designers with the freedom of design whilst still creating strong and durable products. The Emery One can be customised by individual riders and printed directly. The CEO of AREVO Jim Miler adds, "We have created a new paradigm for manufacturing that empowers businesses to create and source products locally by leveraging advancements in dynamic software and automation".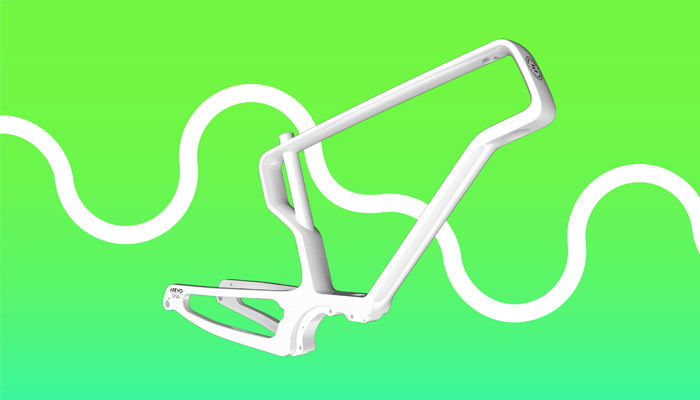 An efficient manufacturing process
Furthermore, "The development of the eBike has proven that we can 3D print a new product when needed, at a low cost and localise the manufacturing process – significantly cutting down on the process and time it has taken historically to create bike frames". In fact, the company is taking the final manufacture of a bike frame from 18 months (traditional methods) to just a few days. Therefore, resulting in a significant reduction in product development costs. In contrast to current composite frames that consist of many parts glued together, the Emery One's frame is made as a single part.
Hector Rodriguez, Co-Founder of Emery Bikes said, "We chose AREVO technology because its iterative and flexible design represents the new age in composites manufacturing and we wanted to be the first bike company to help lead this revolution. AREVO's continuous carbon fiber technology has been instrumental in achieving the ride quality and high-performance requirements we set out to accomplish with the Emery One".
You can find more information on AREVO's website HERE.
What do you think of the Emery One eBike? Let us know in a comment below or on our Facebook and Twitter pages! And remember to sign up for our free weekly Newsletter, to get all the latest news in 3D printing send straight to your inbox!