Made In Space introduces latest project for 3D printing large structures in space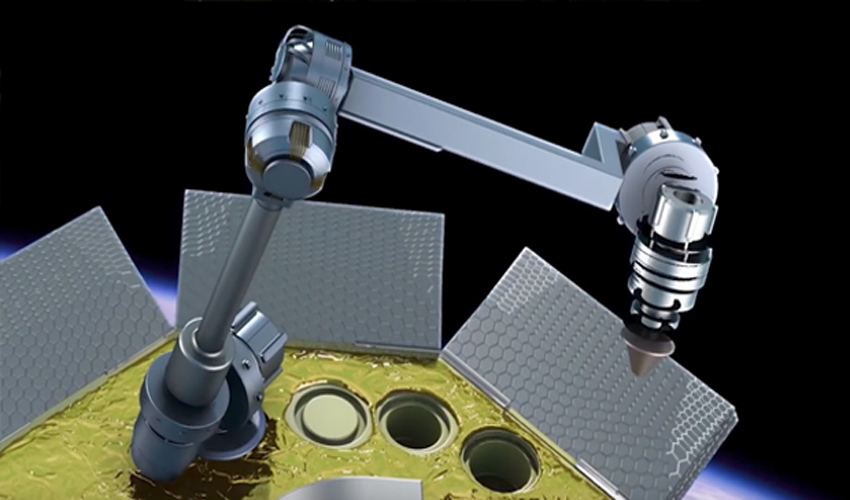 3D printing is a technological trend that is not only designed to continue its developments on Earth, but to also span out to the vast spaces of space. Helping to do this is Made In Space, a Californian company and a frequent collaborator of NASA, who has decided to take 3D printing into orbit. This week, we were introduced to Archinaut, a Technology Demonstration Mission (TDM) where 3D printing large structures was tested within an environment that is found outside of earth
The development of the first structures capable of being created in such different conditions may seem simple, but if you think about it, the development of structures of any size outside of Earth would typically require a fleet of rockets. With Archinaut, they are hoping to develop "cutting-edge" technology in order to build the complex hardware and structures that will be on demand, in space.
Made In Space is located at Moffet Field, an air base that hosts NASA's Ames Research Center. Located here are several startups that collaborate in the development of the conquests of space. Among some of the collaborating actors is Space X, a startup created by Elon Musk. It was here that they ran the Archinaut test series at the Engineering Evaluation Laboratory, using Made In Space's Extended Structure Additive Manufacturing Machine within a vacuum chamber.
"To our knowledge, this is the first time additive manufacturing has been successfully tested on such a large scale in the vacuum and temperature conditions of space," said Eric Joyce, Archinaut project manager for Made In Space Inc. of Mountain View, California
The tests conducted were focused on the creation of large structures, such as large beam segments, which they put to the test by putting pressure, different temperatures and other characteristics that are related to life in space. Currently, Archinaut is one of three projects that NASA is funding, all with the goal of determining if the technology has "sufficiently matured to pursue flight" or if it can be incorporated into future missions in space.
The future of Archinaut could see it becoming a "Build-to-order space platform" in which vehicles and even satellites could dock for construction, or where assembly and integration for hardware or systems could be done, as suggested by Joyce. Following these latest revelations, there will be another test series in early 2018, which will focus on the ESAMM prototype and the refining of the Archinaut's robotic manipulator.
"This technology is absolutely transformative," said Joyce. "Archinaut has the potential to dramatically advance discovery in space, reducing the time and money spent launching hardware and equipment and putting the focus on the human explorers who will use that made-in-space equipment to explore the cosmos."
Currently, the team is looking for their next project, but they have no set plan in mind as of yet on what this project could be, with Joyce commenting that "Time will tell."
Do you think that this latest project will have us living in space sooner than before? Let us know in a comment below or on our Facebook or Twitter page! Don't forget to sign up for our free weekly Newsletter, with all the latest news in 3D printing delivered straight to your inbox!