Arc Bike II, 3D printed aluminium bike frame by MX3D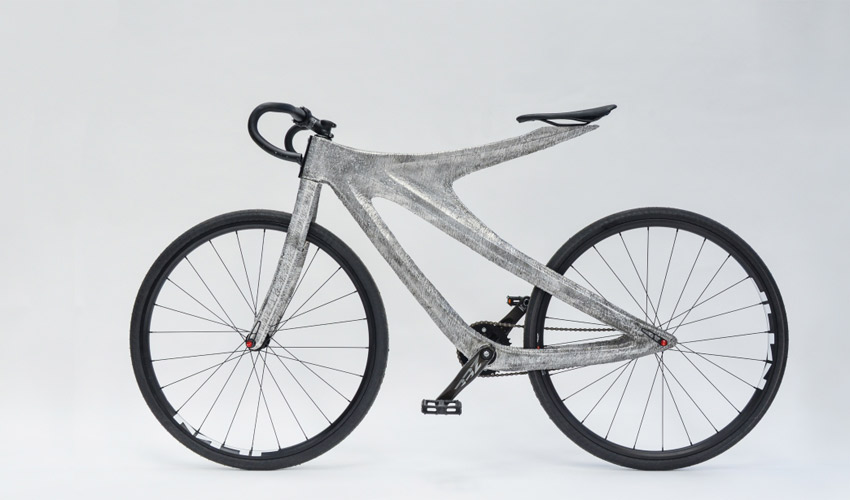 The Dutch company MX3D, renowned for its 3D printed steel bridge, unveiled its Arc Bike II. Not just a simple bike, it has a 3D printed aluminium frame and its design will surprise many people. Designed to be lighter and easily customizable, the Arc Bike II has been 3D printed in just 24 hours using WAAM (Wire Arc Additive Manufacturing) technology, which is very similar to directed energy deposition. A technology that works well for metal additive manufacturing.
In 2016, MX3D had worked with a team of students from Delft University of Technology to develop Arc Bicycle, a bike with a 3D printed steel frame that weighed only 12 kilos. This time, the Dutch company opted for aluminium which, it should be remembered, is about twice as light as steel and easier to manufacture with. The 3D printing technology used by MX3D allows it to process various metals, suggesting that the company wanted to test another material to manufacture its second bicycle.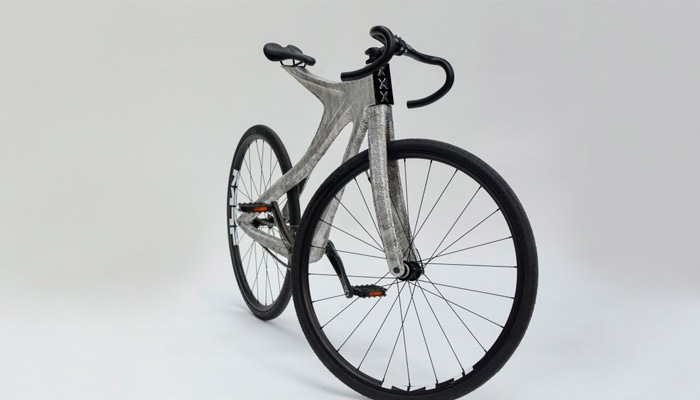 WAAM technology was used to manufacture this aluminium bicycle frame. As a reminder, the 3D printer – here a robot – comes and deposits the metal material using a multi-axis arm, from 1 to 3 kilos per hour. The teams claim to have printed the bicycle frame in only 24 hours, however, we do not know how long it took to post-process and assemble the other components (wheels, saddle, etc.). The design of the bike itself has been done using generative design software in order to adapt the proportions of the bike frame to the rider. The design is then transformed by 3D software developed by MX3D into instructions for the robot, in the same way as slicer software would transform a 3D model. The company explained that the frame of the Arc Bike II was 3D printed in two parts, which were then welded together.
The bike is now available on pre-order and joins the few 3D printed solutions such as AREVO's, made from carbon fibres. You can find more information on the MX3D website HERE.
What do you think of the Bike Arc II? Let us know in a comment below or on our Facebook and Twitter page! Don't forget to sign up for our free weekly Newsletter, with all the latest news in 3D printing delivered straight to your inbox!