Arburg Inc. & Oryx Additive Join Forces In Post-Processing Partnership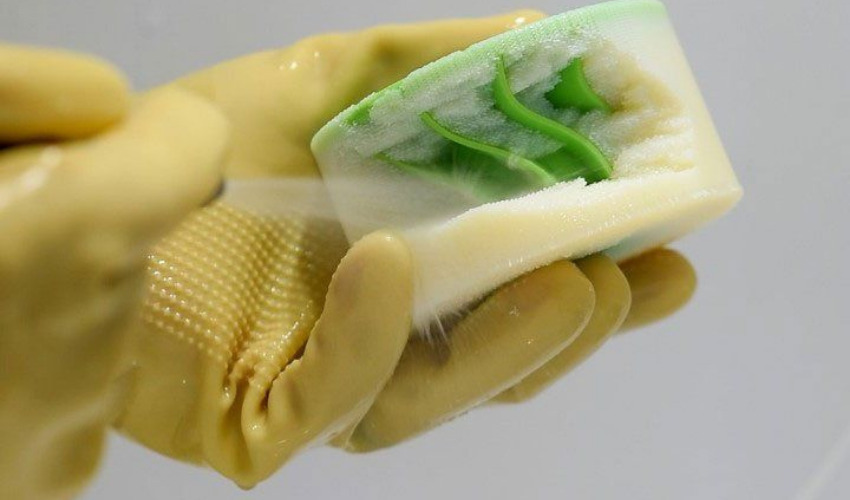 Post-processing is an essential step in additive manufacturing. While it is the last stage in the manufacturing process, where parts receive their finishing touches such as smoothing and painting, it is also where many projects can bottle-neck and face various production challenges. Without automating post-processing as much as possible, AM technologies become less viable for commercial or industrial use. For these reasons, the newly inked deal between Arburg Inc. & Oryx Additive marks a huge expansion of opportunity in the AM industry because it will help streamline the removal of support materials and the finishing of surfaces for AM projects.
Arburg is a global leader in the manufacture of plastic injection molding machines and they are the developer of the Freeformer and the Arburg Plastic Freeforming (APF) process."The Freeformer is the first additive manufacturing machine developed by a plastic injection molding technology company. It answers the market demand for increased flexibility and low unit cost models, built from proven end-use material granulates. The highly effective, simple, and very reliable post-processing available on the Oryx products were an ideal fit for our approach to market," said Gerry Berberian, National Sales Manager for Additive, Arburg, Inc.
Additive Manufacturing Post-Processing
The partnership seeks to bring Oryx Additive solutions to Arburg's customers. For example, the Oryx Additive scaWaterjet machine, which was was designed with user productivity and comfort in mind while focusing on precision and the cleaning of additive parts that may be delicate or rigid, and ultimately shortening post-processing time from hours to minutes. "Our vision at Oryx is to achieve the full potential of additive manufacturing by building a trusting and collaborative partnership with end-use and OEM customers. We are thrilled to partner with one of the most highly acknowledged world leaders in the injection molding industry as they build and expand the Freeformer technology into the additive manufacturing space. With Freeformer, Arburg has forged a new path towards industrial 3D printing by enabling the accessibility and use of advanced materials which were not attainable in the past. The combined use of the Freeformer technology and the tried-and-true SCA product family allows for reliable printing and finishing expected of industrial end-use parts," said Keith Jeffcoat, Chief Executive Officer, Oryx Additive.
What is especially interesting about the partnership is what it will bring for support removal. As you all may know, supports are integral for printing more complicated parts, especially when it comes to overhangs. Usually made out of a separate material, they can also be tedious to remove. Solutions like the Oryx Additives SCA finishing equipment which is specifically designed for the removal of solvent-based water-soluble engineered, support materials is predicted to bring great value to Arburg's customers. In any case, the ability to use Oryx Additive's solutions with Arburg's Freeformer 3D printers, marks a huge step forward in helping to combine traditional manufacturing and AM. Learn more about the Arburg Inc. & Oryx Additive deal HERE.
What do you think of the Arburg Inc. & Oryx Additive post-processing partnership? Do not hesitate to share your opinion in the comments of the article or with the members of the 3Dnatives forum. Find all of our videos on our YouTube channel or follow us on  Facebook  or  Twitter!
Cover Image Photo Credit: Oryx Additive