Angel Trains and Stratasys; Collaboration developing railway additive manufacturing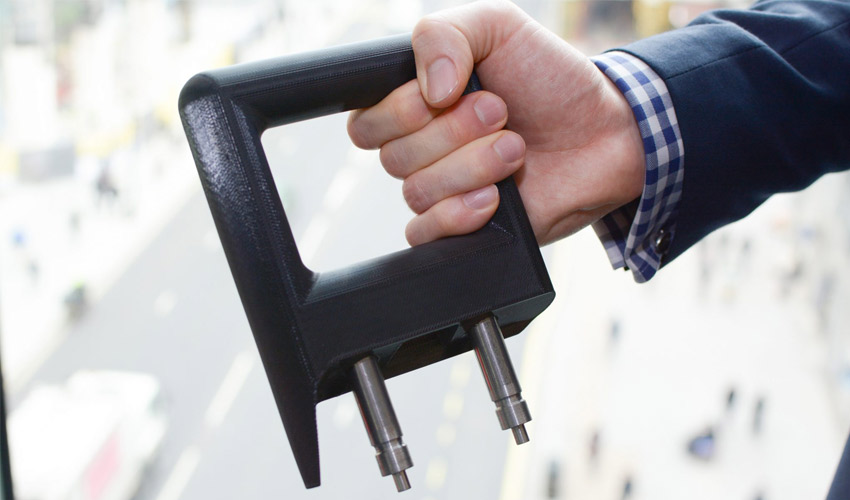 Angel Trains is one of the largest train hire specialists in Britain; They recently partnered with ESG Rail and the manufacturer Stratasys to 3D print certain interior components of their trains. This including certain spare parts establishing railway additive manufacturing. Together and thanks to 3D technologies, the partners hope to disrupt the railway sector by offering cheaper and faster solutions to produce.
When we talk about additive manufacturing, we often come to talk about the transport sector and particularly automotive. Where we start to see more vehicles integrating 3D printed parts because they are lighter and more efficient. However, the rail industry is not left out: applications are multiplying and train manufacturers are seriously considering this method of manufacture. In this regards we think of the Dutch company Nederlandse Spoorwegen, which recently revealed twenty or so 3D printed parts for its trains. This time, our focus is on Britain, where one of the UK's giants has officially started producing 3D printed components.
The parts that have been approved so far include an arm rest, grab handle and seat back table. All of which will be 3D printed on Stratasys FDM machines from high temperature thermoplastic materials. Angel Trains explains that they used the Stratasys Antero 800 NA filament. A PEKK-based material compatible with rail industry standards, which has better mechanical properties than traditional thermoplastics.
Mark Hicks, Technical Director of Angel Trains, adds: "We are proud to be driving this innovation with ESG Rail and Stratasys and hope that this solution will help to free the industry from technological constraints, and allow our trains to continue to meet passengers' needs now and in the future."
The main goal of this partnership is to combat the obsolescence of parts and 3D technologies seem to be the most effective way to achieve this. By 3D printing some parts, manufacturers can reduce costs while extending their life. In addition, railway additive manufacturing allows to produce on demand in small series instead of manufacturing large volumes directly. 3D printed parts should be on board trains early 2019 until next summer to check their durability. Find more information on the Stratasys website HERE. 
What is the future of railway additive manufacturing? Let us know what you think in a comment below or on our Facebook and Twitter pages! Don't forget to sign up for our free weekly Newsletter, with all the latest news in 3D printing delivered straight to your inbox!