AMUG 2021: A Round-Up of all the News from the Event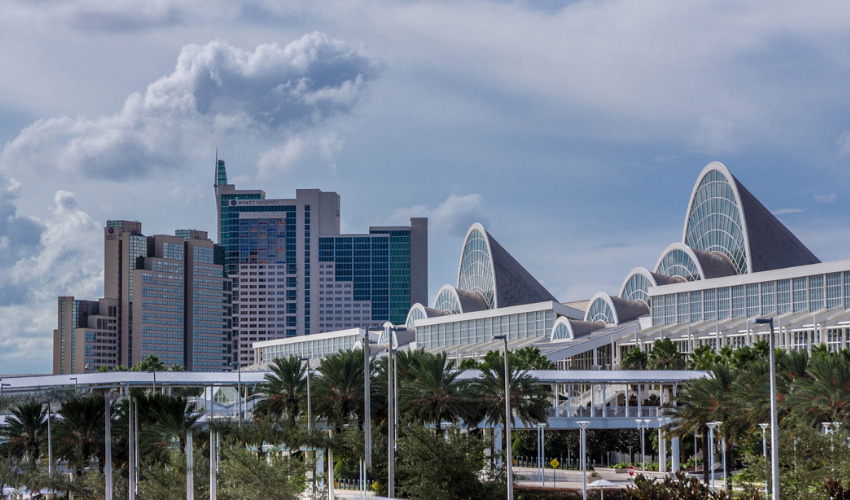 AMUG 2021 has officially ended! As you probably know, the Additive Manufacturing User Group (AMUG) association has been organizing this conference since the 1990s, this year it took place on May 2 – 6, 2021, in Orlando, Florida. The conference is eagerly anticipated each year, not the least because of its goal of educating and supporting all users of additive manufacturing technologies with the motto "for users, by users", but this year perhaps even more so than usual. That is because AMUG is one of the first physical conferences in the AM world in a little over a year, as many others were cancelled or pushed back as a result of COVID-19. With stringent safety measures in place, including requiring face masks and social distancing, hand sanitizer stations, and more, AMUG ensured that they followed all CDC guidelines. However, with so many attendees you can imagine that quite a bit of news came out of the conference, so we have prepared a recap on all the news you might have missed!
Essentium's New Partnerships
Essentium, a leading innovator of industrial additive manufacturing solutions, has certainly been busy lately. After the launch of their new Essentium High Speed Extrusion (HSE) 280i HT 3D printer, at AMUG they also showcased their new partnerships that aim to push the boundaries of AM in the aerospace and defense sectors. During the conference they were able to show their work with partners and customers such as Mercury Systems and Rolls Royce. According to their press release, Essentium has revealed that it is also testing and developing new materials and processes using the 290i HT printer for the Department of Defense (DoD).
Stratasys and DyeMansion
We covered it earlier this week, but the news certainly bears repeating! Stratasys and DyeMansion have announced that they are working together to create a reference architecture for production-scale additive manufacturing. The jointly created reference architecture is intended to show concrete possibilities for additive series production of end-use parts and thus make purchasing decisions easier for those interested in 3D printing. The partnership between the two companies will allow users to have complete control over the entire production of their parts, using Stratasys' new H350 printer and DyeMansion's Powershot C. Ultimately, the two companies plan to leverage their large network to make their end-to-end solution available worldwide.
PostProcess and Carbon
Coinciding with AMUG 2021, PostProcess Technologies, a global provider of automated and intelligent 3D post-printing solution, announced that it will be joining Carbon's ecosystem. This means that PostProcess' leading resin removal technology will be compatible Carbon's platform. According to the company, the first product from PostProcess that will be compatible with Carbon is the PostProcess® DEMI 910™ and will be "capable of washing an entire build from a Carbon L1 printer or two build platforms from a Carbon M2 printer."
Massivit Launches the Massivit 5000
Massivit 3D Printing Technologies, a pioneer of large format 3D printing solutions, unveiled its newest machine at AMUG 2021. The Massivit 5000 has a large build volume of 1450 x 1110 x 1800 mm, the new product seems to especially be aimed at the automotive, marine and rail industries who want to reduce lead times for large parts, prototype or tooling. It will use the companies' Gel Dispensing Printing (GDP) technology, known for its much faster curing process.
Titan Robotics Launches Atlas-HS
Titan Robotics, a Colorado-based company that specializing in large-scale 3D printing solutions for a variety of industries, unveiled its new Atlas-HS system on Monday at AMUG. This new printer is a hybrid machine, meaning it combines both additive and subtractive manufacturing capabilities on one platform. In this case, the company has incorporated its pellet extrusion system with a 3-axis milling system. Titan Robotics expressed that this solution is their way to take additive manufacturing to the next level, shortening cycle parts and enabling greater adoption of AM in industrial production.
nScrypt Unveils the nRugged
Orlando manufacturer nScrypt presented its newest 3D printing platform, the nRugged system, while at AMUG this year. The nRugged, according to the manufacturer, is the first and only precision 3D manufacturing/bioprinting platform for harsh environments. The so-called 'ruggedized' version of nScrypt's Factory in a Tool, the platform will allow either 3D printing or bioprinting in environments where traditional machines might not be able to operate. This includes, for example, on a navy ship or in a trailer. The machine has a number of features including up to four tool heads and configurations for both 3D manufacturing and biomanufacturing. Though the company has not elaborated on how exactly the machine is 'rugged' features such as 48 hours of battery option (with a battery that can be solar charged) certainly show its use for 'out of factory' operation.
What do you think of all the news from AMUG 2021? Were you able to attend? Let us know in a comment below or on our Facebook and Twitter pages! Don't forget to sign up for our free weekly Newsletter, with all the latest news in 3D printing delivered straight to your inbox!
*Thumbnail photo credits: Michelle Raponi/Pixabay