AMUG 2019: recap of all the reveals at the event!
---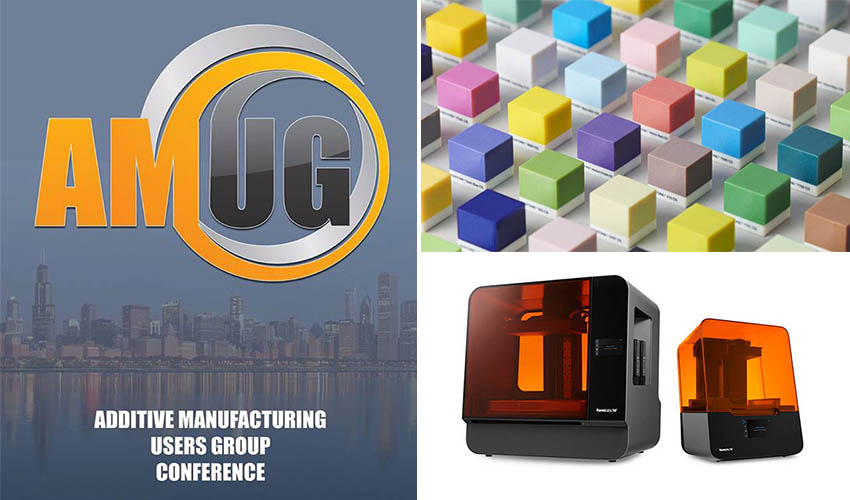 AMUG 2019, also called Additive Manufacturing Users Group, took place this week from March 31st to April 4th in Chicago, Illinois. The conference has its roots in the early 1990s when the founders of the Users Group were still called 3D Systems North American Stereolithography Users Group and focused solely on the SLA technology. Today, AMUG supports users of all additive manufacturing technologies for rapid prototyping and rapid manufacturing. AMUG 2019 had nearly 100 different sponsors from all over the world and big names such as Stratasys, Carbon, Desktop Metal, HP, and GE Additive, among many others were sure to attend.
Presentations at AMUG 2019
The "largest and best AMUG" to date had a supporting programme filled with various presentations, workshops and competitions. One of the keynote speakers was Brad Keselowski, a NASCAR driver and founder of Keselowski Advanced Manufacturing (KAM), where he presented "Winning the Manufacturing Race". On Wednesday, the most important presentation was the Innovators Showcase, which consisted of a stage interview giving deeper insights into the personal stories of leading AM players. Yesterday, LAIKA's Director of Rapid Prototype, Brian McLean, talked about how plastic 3D printing helped produce stop-motion animation in his "The Art and Science behind LAIKA's Oscar Award Winning 3D Printing Process" presentation.
BigRep revealed its new BigRep PRO machine
At AMUG 2019, the German manufacturer of large-format FDM machines, BigRep took the opportunity to present its new fully automated and IoT-integrated, 5G networked 3D printer: the BigRep PRO. The PRO printer was inspired by the manufacturer's previous well-known models, the ONE and STUDIO 3D printers. As BigRep explained at the show the PRO is an expert machine, engineered to equip companies with advanced technology to print large objects with industrial-grade materials.
Arkema revealed high-performance materials for new industrial applications
The French chemicals and advanced materials company, Arkema took the opportunity at AMUG 2019 to promote its high-performance materials for 3D printing. The materials should contribute to unlocking new industrial applications – Guillaume de Crevoisier, Global Business Director, 3D Printing Solutions at Arkema said, "AMUG has always been a great venue for us to discuss new production applications and forge new partnerships". In terms of polyamide powders, the company showcased its Rilsan Polyamide 11 powders, the only high-performance materials from a completely bio-based origin. Also, at the conference, eight new products from the N3xtDimension line of UV-curable resins were presented: the new launch included resins for impact-resistance (N3D-I200), flexibility (N3D-F2110), high quality prototyping (N3D-P2120), etc. that are compatible with the main technologies (SLA, DLP, etc.). Finally, Arkema's partner, 3DXTech, launched the 3DXFlex TPE filament made from Pebax elastomer. Apparently, this elastomer is renowned in sports markets for its outstanding energy return.
Stratasys and Pantone collaborate to offer 'PANTONE Validated' 3D printers
Stratasys unveiled a new agreement with Pantone at the AMUG conference, therefore becoming the first 3D printing solutions provider with its technology officially designated as "PANTONE Validated". Both the J750 and J735 PolyJet 3D printers from Stratasys are endorsed by Pantone as meeting the standards of colour quality and realism set by the company. It is true that Pantone represents the global authority & provider of physical and digital colour standards for full design-to-production workflow. It is also anticipated that Stratasys customers will be able to access Pantone functionality directly within the GrabCAD Print environment by July 2019 (assigning and applying colours to 3D printed models by browsing the relevant Pantone book). Hadas Schragenheim, Rapid Prototyping Manager at Stratasys said, "Our agreement with Pantone sets the stage for a revolution in design and prototype processes. As the industry's first 3D printers officially 'PANTONE Validated', we're allowing designers to build realistic prototypes faster than ever before – shrinking design-to-prototype and accelerating product time-to-market".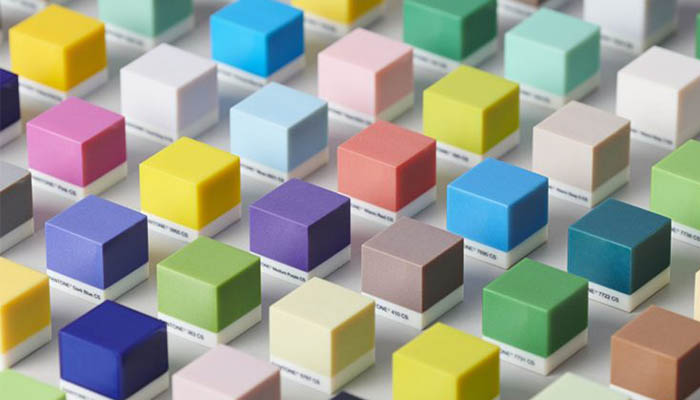 Stratasys unveiled new SLA and FDM 3D printers: the V650 Flex and F120 machines
The giant Stratasys unveiled two new printers it has launched: the V650 Flex and F120. Their F120 industrial FDM 3D printer is a compact machine designed for engineers, designers and educators to broaden their FDM range. The manufacturer also embarked into a new market segment by launching their new SLA 3D printer, the V650 Flex. We covered in detail this launch at AMUG 2019, which you can find HERE.
Formlabs unveiled the Form 3 and Form 3L
The other giant that revealed its new launch at AMUG is Formlabs. Four years ago it had launched its Form 2 SLA machine, a reference in the market. Now, after working on the technology of the printer, they have created two new machines that use their new Low Force Stereolithography system. The Form 3 and 3L are built on this next-generation technology and should deliver better reliability and quality prints as well as large-scale printing jobs. You can find more information about this launch on our website HERE.
What did you think of the reveals at AMUG 2019? Let us know if this ranking was useful in a comment below or on our Facebook and Twitter pages! Don't forget to sign up for our free weekly Newsletter, with all the latest news in 3D printing delivered straight to your inbox!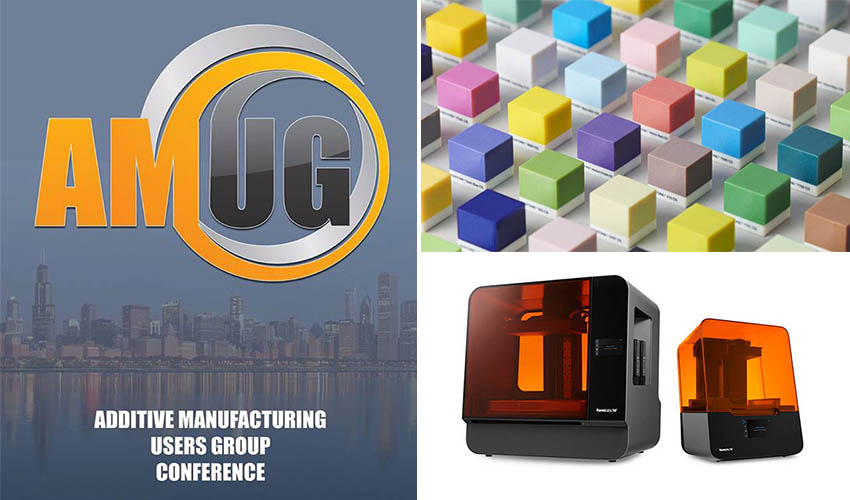 ---
You may also like